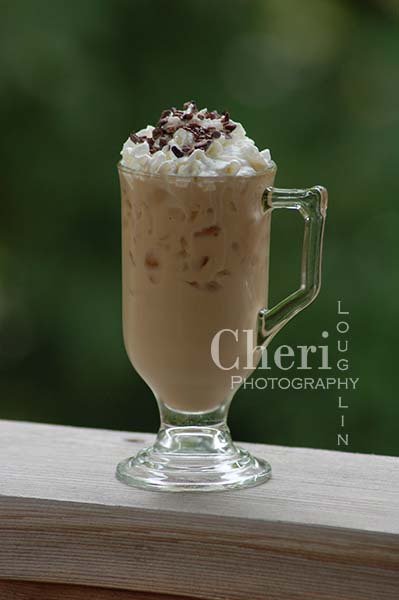 The Parisian Oro Frappe makes a nice Tequila coffee drink without all the sugary fuss…unless of course you dress it up with the extra 20 calories of whipped cream topping.  And why not?!  For those coffee lovers out there, this is a drink that crosses paths with tequila for inner warmth and spirited distraction.  The cool news is the Parisian Oro Frappe weighs in at a mere 99 calories without the whipped cream.  Oro de Jalisco Silver Tequila pairs nicely with coffee.
Parisian Oro Frappe Low Calorie Drink Recipe
Parisian Oro Frappe – recipe by Cheri Loughlin, The Intoxicologist
1 ounce Oro de Jalisco Silver Tequila
2 ounces Strong Brewed Coffee (cooled)
1/2 ounce Carnation Parisian Almond Crème
Whipped Cream Garnish – optional
Combine liquids in a cocktail shaker with ice.  Shake to blend.  Strain into a decorative coffee mug over fresh ice.  Garnish with whipped cream if desired.
All content ©2009 Cheri Loughlin, The Intoxicologist. All Rights Reserved. Chat with Cheri @Intoxicologist on Twitter and facebook.com/Intoxicologist or str8upcocktails@gmail.com