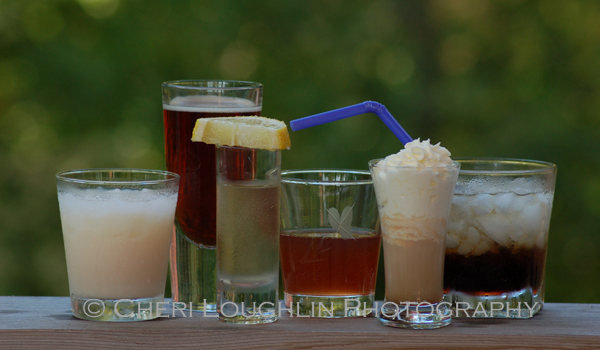 Today, September 22, marks the day for the fastest drinking record; Dustin Phillips of the United States consumed a 14 ounce bottle of Ketchup through a 1/4" straw in 33 seconds flat ten years ago. Ketchup seems a nasty 'beverage' to guzzle willingly, yet many enthusiastic participants flock to bars weekly to start (or end) the evening with the downing of a shot that none would eagerly sip slowly enough to take in the flavor or texture for a lingering moment on the tongue. Admittedly there are many shot recipes that make the conversion to cocktail easily. The Oatmeal Cookie shot is an outstanding example.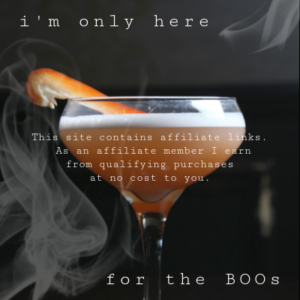 However, many prefer shots and shooters too horrid to down without holding the nose or throwing them back feverishly with a beer chaser or *gasp* water back. I know…I mentioned the word 'water' in a cocktail post. Ghastly! Yet, there are a few shot recipes that make the rounds of Top Ten Popular Shots, most searched for and 'first one to come to mind' when asked for best known mixed shot rather than straight liqueur (such as Jager or Zwack).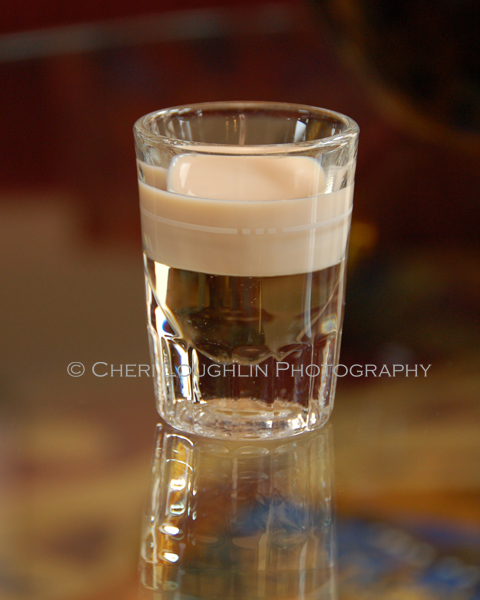 Buttery Nipple
1 ounce Butterscotch Schnapps
1/2 ounce Irish Cream
Pour Butterscotch Schnapps in bottom of a shot glass. Carefully layer Irish Cream on top to float. Shoot it!
At one time the Buttery Nipple was a favorite of mine, but I never could quite 'shoot it' due to the total sweetness of the concoction. I would sip it warm and end up with sticky lips. All the better with Baileys 'Listen to Your Lips' campaign. But the Buttery Nipple happens to be rather nice on the rocks with a pleasant rum addition. So, tweaking it just a bit…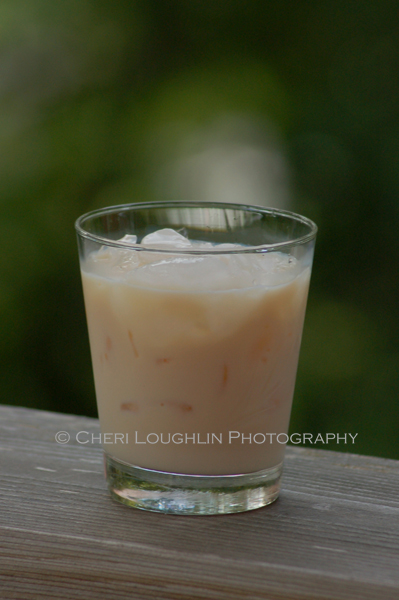 Tweaked Buttery Nipple – recipe adapted by Cheri Loughlin, The Intoxicologist
1 ounce Rum
1/2 ounce Butterscotch Schnapps
1/2 ounce Irish Cream
Build in the order given over fresh ice in a rocks glass. Add a stir stick.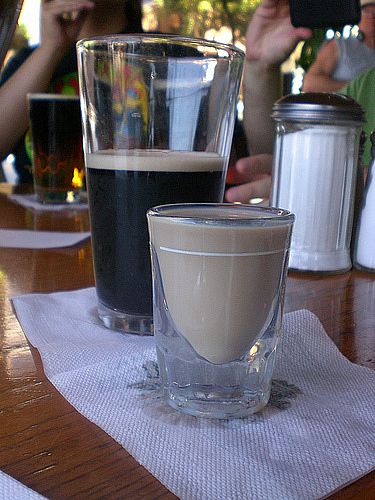 Irish Car Bomb
1 pint Guinness Beer
1 shot Irish Cream
1 shot Irish Whiskey
Fill a pint glass two-thirds full of Guinness. Fill a *double shot glass with Jameson and Baileys. Drop the shot glass into the Guinness and chug its entirety immediately. *Use a plastic shot glass to prevent shot glass from chipping when dropping into the glass or bumping against your teeth when chugging.
I've not had the best experience with Irish Car Bombs. The realization that many people love them is astonishing since the Irish Cream curdles instantly in the beer glass. But hey, the Irish Car Bomb makes the top ten list of Best Shots for a reason. It's a popularity contest and this one wins it.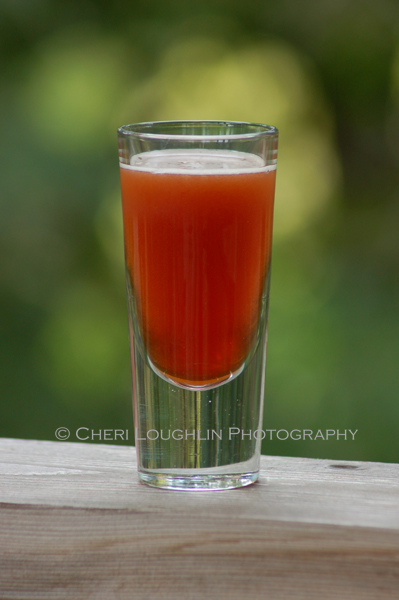 Red Headed Slut
1 ounce Cranberry Juice Cocktail
1/2 ounce Peach Schnapps
3/4 ounce Jägermeister Herbal Liqueur
Combine all ingredients in a cocktail shaker with ice. Shake to blend and chill. Strain into a large shot glass. Take this one fast for the sheer pleasure.
Is it the name, the taste or a little of both that get a rise out of the shot crowd? The Red Headed Slut goes for the mix of a cocktail, yet shoots straight for excitement.
Jello Shots
2 packages Gelatin (flavor of choice)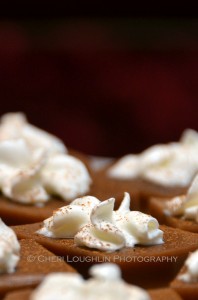 1 cup Vodka
Mix gelatin according to package instructions, except substitute vodka for the cold water in process. Use small plastic cups for forming gelatin into shots. Place in refrigerator or freezer. Whipped topping optional garnish for fun just before serving. Jello shots go contemporary with newer finger food style gelatin shots in the Mexican Truffle bite-sized dessert.
Lime flavored Jello shots fit in nicely for a green themed St. Patrick's Day. Other favorite gelatin flavor favorites include Black Cherry, Blue Mixed Berry, Pineapple, Red and Orange according to Facebook and Twitter feedback.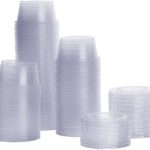 My go-to choice container for gelatin shots are soft plastic condiment cups with lids. They're transportable and stack well in the refrigerator or in a cooler. Check out the portioned cups I use here: 100 sets – 2oz Plastic Portion Cups with Lids
A fun way to serve gelatin shots is in plastic syringes made specifically for this use. I serve gelatin shots in plastic syringes at my annual Halloween party. Guests love them! The syringes are easy to clean so they can be reused time and time again. Tip: Soak syringes in hot water prior to using. This helps make the plastic pliable so they seal better. Though they hold 1.5 ounces of liquid, I prefer to fill them 3/4 way full. Check out the syringes I use here: 50 pack plastic syringes with lids – 1.5 ounce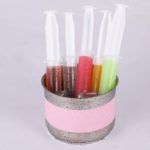 Blow Job Shot – There are almost as many variations to this bachelorette party shot requirement as there are ways to blush while trying to order it at the bar. You know how it goes…the most timid member of the group has to order the shot and the bartender 'pretends' not to hear the order four or five times until the poor girl is practically screaming for a Blow Job Shot above the rest of the crowd. The frivolity just doesn't stop since this shot requires the bride-to-be to find some tall, dark, handsome stranger to sit perfectly still while she places the Blow Job Shot between his knees and she takes the shot while on her knees without the use of her hands. The party just never stops… until that is the bride-to-be decides she wants a Screaming Orgasm, but that's really just another shot.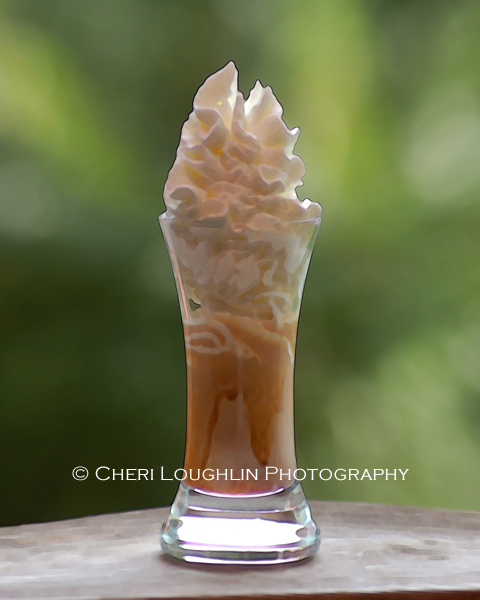 Blow Job Shot 1
1/2 ounce Coffee Liqueur
1 ounce Irish Cream
Whipped Cream Topper
Blow Job Shot 2
1/2  ounce Amaretto Liqueur
1 ounce Coffee Liqueur
Whipped Cream Topper
Blow Job Shot 3
1/2 ounce Banana Liqueur
1/2 ounce Premium Orange Liqueur
1/2 ounce Coffee Liqueur
Whipped Cream Topper
Each recipe combines the same: Build in a shot glass in the order given. Top with a pile of whipped topping.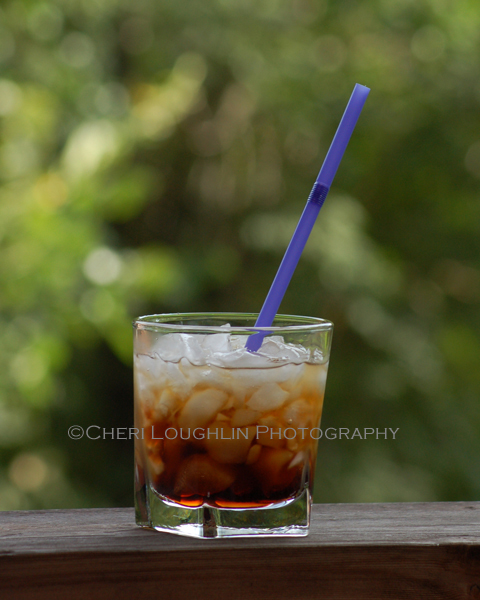 Mind Eraser
1-1/4 ounce Coffee Liqueur
3/4 ounce Vodka
Splash Club Soda
Build over ice. Serve with a straw.
The Mind Eraser gets placed within the shot realm, because it is supposed to be consumed with one fail swoop of a gulp through the straw. That's one mighty head rush. Maybe this one should have been called Brain Freeze instead. True story: I had a message waiting for me on the phone late one evening. "What's the recipe for a Mind Eraser?" I get a lot of these calls. Ironically, I forgot to return the phone call with the recipe. So, here it is!
Scooby Snack
1/4 ounce Coconut Rum
1/4 ounce Crème de Bananes
1/4 ounce Melon Liqueur
1/4 ounce Pineapple Juice
1/4 ounce Half & Half
Pour all ingredients into a cocktail shaker with ice. Shake to blend and chill. Strain into a shot glass.
The name Scooby Snack reminds me of Shaggy and Scooby hunting ghosts with a bag full of Scooby Snacks as reward. However, Scooby Snack is one of those shots that easily convert into a cocktail on the rocks. Double the measurements to make the drink 2-1/2 ounces in entirety and strain into a rocks glass over fresh ice.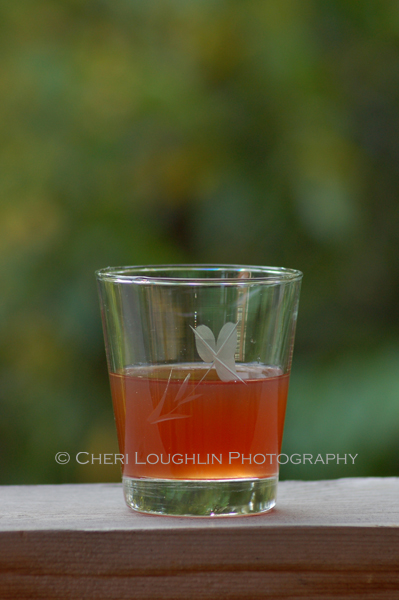 Purple Hooter
1/2 ounce Vodka
1/2 ounce Raspberry Liqueur
1/2 ounce Homemade Sour Mix
Splash Sprite
Combine first three ingredients in a cocktail shaker with ice. Shake to chill. Strain into a pony glass. Add splash of Sprite. Serve.
Not too long ago a reader left a comment for me; my classic cocktails 'sucked.' He wanted a Purple Hooter. Well, the classics aren't mine. I could only wish for the creativity of the master bartenders from so long ago. The Purple Hooter happens to be a top ten favorite shot. It's beautiful and in my opinion would be much better with a little lemon, less sour and no sprite, but then again, what do I know?!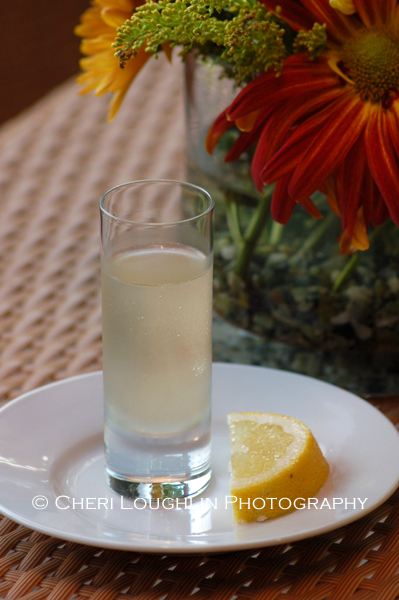 Chocolate Cake
1/2 ounce Hazelnut Liqueur
1/2 ounce Vodka
Lemon & Sugar Garnish
Coat lemon wedge with sugar. Set aside. Add liquid ingredients to cocktail shaker with ice. Shake to chill. Strain into a shot glass. Shoot the shot and then immediately bite and suck the sugar coated lemon.
January 27 is National Chocolate Cake Day
Don't ask me why, but it works and people swear by it. The grain of the sugar gives just the right amount of texture to this overly sweetened shot. Remember that water from earlier? You might want it about now.
Nuts 'n Berries
1/2 ounce Lemon Vodka
1/4 ounce Hazelnut Liqueur
1/2 ounce Cranberry Juice
Place all ingredients in a mixing glass with ice. Shake to blend and chill. Strain into a shot glass.
This one made the top ten listing of best shots to order at a bar, but it sounds a bit like Kellogg's cereal.
Shots go fast which might make one go under quicker than they think. Alcohol content remains the same no matter how fast or slow the drink is slammed, so please consume responsibly.
[Post updated April 21, 2013]
All content ©2009 Cheri Loughlin, The Intoxicologist. All Rights Reserved. Chat with Cheri @Intoxicologist on Twitter and facebook.com/Intoxicologist or str8upcocktails@gmail.com
Top 10 Popular Shot & Shooter Recipes