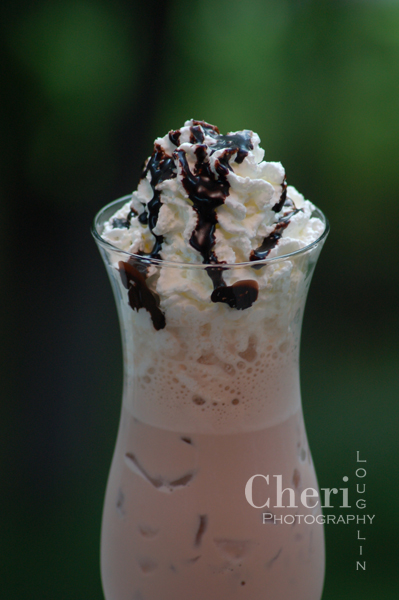 If you love the taste of Almond Roca candies, then the Almond Roca Milkshake will make your day. Torani Almond Roca syrup combines nutty sweet chocolate and buttercrunch flavors together nicely. Instead of a little ball of chocolate we can swirl this syrup in some of our favorite liquid libations. Today I'm going for a milkshake for anytime sipping. Add a little dark rum to spice this up to the adult beverage level if you must, but I think you'll love it as is!
Use regular chocolate milk or substitute 2% reduced fat chocolate milk to cut down on the thickness factor. The Almond Roca flavor remains subtle in the background, but its buttery goodness lingers on the back of the palate and long in memory.
Almond Roca Milkshake Recipe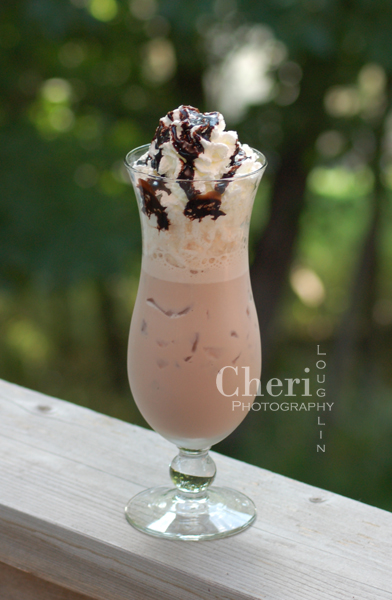 Almond Roca Milkshake – recipe by Cheri Loughlin, The Intoxicologist
3 ounces Chocolate Milk
1-1/2 ounce Half & Half
1 ounce Torani Almond Roca Syrup
2 scoops Vanilla Ice Cream
Whipped Cream
Hershey's Special Dark Syrup
Place chocolate milk, half & half, syrup and ice cream in blender. Blend until completely smooth. Pour into tall glass. Top with whipped cream. Drizzle chocolate syrup on top of whipped cream.
You might find it necessary to add a bit more half & half to the blender if the mixture is too thick. Ice cream scoop sizes vary per scoop and person. Adjust the liquid measurements accordingly for creamy smooth texture. Add more Almond Roca syrup according to taste preference.
All content ©2014 Cheri Loughlin, The Intoxicologist. All Rights Reserved. Chat with Cheri @Intoxicologist on Twitter and facebook.com/Intoxicologist or str8upcocktails@gmail.com