For traditional gin martini enthusiasts Bulldog Gin's bark is a little flashier than its bite. The bottle is contemporary cool with its stylish junkyard dog fashion, but the flavor lacks the brusque character that is closely associated with gins traditionally connected with classic cocktails.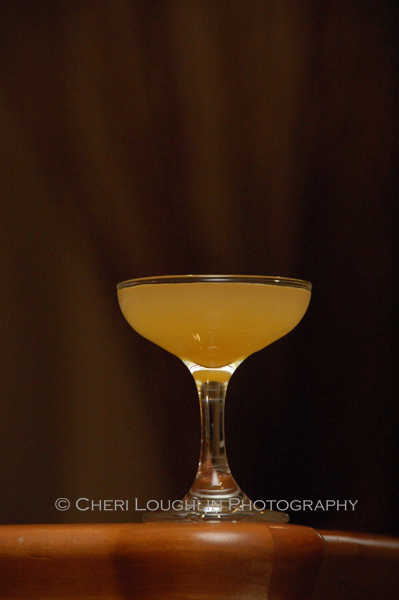 Bulldog gin is bottled at 80 proof; the same as most vodkas. Most gins are bottled somewhere in the mid to high 90 proof range. Bulldog gin's flavor is light, a bit floral and softer on juniper than those brisker gins bottled at higher proof. Perhaps Bulldog's lighter gin touch is also achieved with its lavender, lotus and dragon's eye inclusion.
The Bronx classic cocktail is light and simple. It's ideal for brunch, luncheons or enjoying midafternoon on the weekend. The flavor comes across balanced, not too sweet, with rounded flavor on the edges. More sweet vermouth comes across the longer this cocktail is sipped.
Bronx
2 ounce Gin
1 ounce Orange Juice
1/2 ounce Dry Vermouth
1/2 ounce Sweet Vermouth
Combine ingredients in a mixing glass with ice. Shake to blend and chill. Strain into a chilled martini glass.
Cocktail Database has a Blood Bronx Cocktail that skips the Sweet Vermouth all together and uses blood orange juice in place of regular orange juice. Go take a look for something a little different.
Coincidentally, the Income Tax Cocktail is the Bronx cocktail with 2 dashes of Angostura bitters included. Take these two classic cocktails a step further and add Grand Marnier, vary the proportions a little and you'll have the Satan's Whisker's cocktail.
In case you're looking for a little humorous tax relief, 12 Bottle Bar gives a slightly modified recipe for the Income Tax Cocktail and a list of weird tax deductions people have tried to use through the years. Worth reading while you're shaking that cocktail.
Review sample courtesy of representatives of Bulldog Gin.
[Post updated April 14, 2013]

Twitter, Facebook, StumbleUpon – str8upcocktails @ gmail.com – ©2013 Cheri Loughlin-The Intoxicologist, All Rights Reserved.
Bulldog Gin: Contemporary Gin in Classic Cocktails