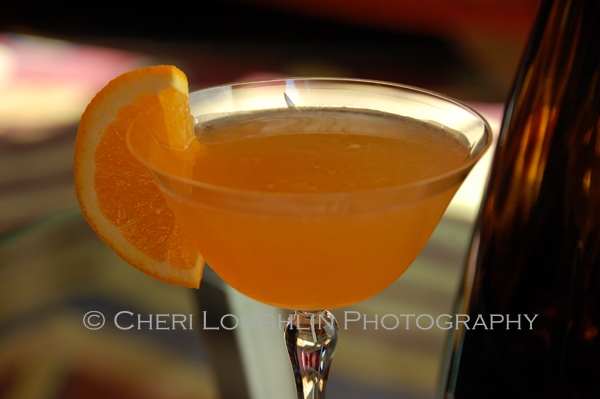 Gin cocktails might not be the same cocktails you think they are. They can be sinfully delicious rather than pungently juniper laden. The Bronx is a classic example of a gin cocktail that is light and refreshing without becoming over sweetened. Satan's Whisker's gives The Bronx a wicked little sugar fix by adding Grand Marnier.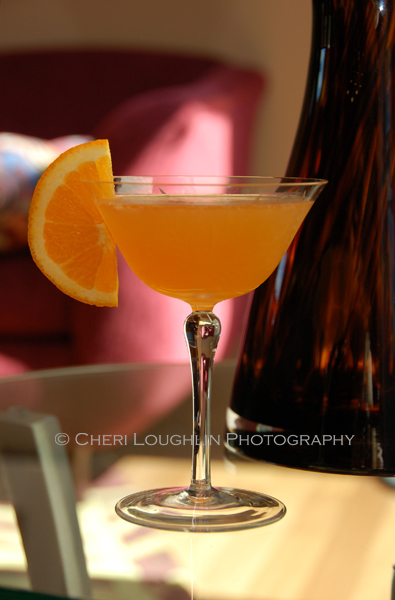 Satan's Whiskers
1 ounce Gin
1/2 ounce Sweet Vermouth
1/2 ounce Dry Vermouth
1/2 ounce Grand Marnier
1 ounce Fresh Squeezed Orange Juice
Dash Angostura Bitters
Orange Peel Garnish
Combine all liquid in cocktail shaker with ice. Shake to blend and chill. Strain into chilled martini glass. Garnish with fresh orange peel.
I'll be honest and say I don't always use fresh orange juice in my cocktails. Sometimes I grab bottled orange juice and just pour. But I really think gin cocktails benefit from fresh squeezed orange juice. Perhaps it's the way the botanicals blend with fresh citrus. I don't know. I'm not a scientist. It's just the way the flavor shines through.
Fresh orange juice lends ideal lightness to the Satan's Whisker's recipe rather than weigh it down with additives. The vermouths add a touch of lush richness that carries through the middle and rolls over the tongue.
Cocktail Database uses equal measures in their Satan's Whiskers recipe. Epicurious uses a Satan's Whiskers recipe with Orange Curacao that will serve two. You can also change the profile of gin cocktails by just changing up the brand of gin you use. Each gin uses a different blend of botanicals and formulation giving them a completely different flavor profile. Experiment and give your palate new flavor choices.
[Post updated April 14, 2013]

Twitter, Facebook, StumbleUpon – str8upcocktails @ gmail.com – ©2013 Cheri Loughlin-The Intoxicologist, All Rights Reserved.
Satan's Whiskers Cocktail Delves into the Sinfully Delicious