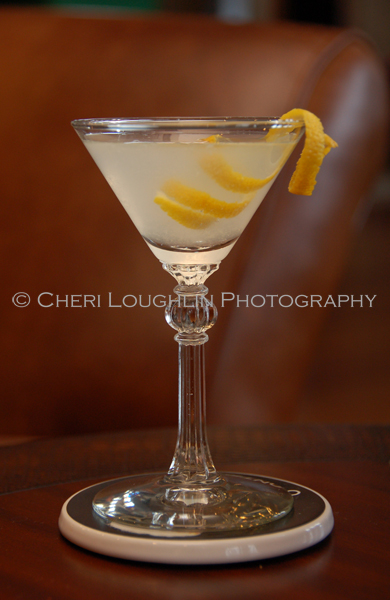 The Casablanca movie is full of terrific lines:
"You despise me, don't you?" – Ugarte … "If I gave you any thought I probably would." – Rick

"Remember, this gun is pointed right at your heart." – Rick … "That is my least vulnerable spot." Captain Renault
The movie referenced is Casablanca, the 1942 romantic drama starring Humphrey Bogart and Ingrid Bergman.  The plot centers around love, war and the struggle to flee Nazi imprisonment through the last path of escape; Casablanca.  Though the film wasn't meant for long time distinguished success it has become representative of a bygone era of classic films.  As many memorable movies do especially ones that already contain numerous references to liquor and drinking, Casablanca spawned a variety of cocktail recipes in its honor.  Though the movie is classic, the drinks cannot be labeled as such though are often referred to fondly as classic style recipes.
Casablanca Cocktail Recipe
Casablanca
2-1/2 ounces Rum
1/2 ounce Cointreau
1/2 ounce Luxardo Maraschino Liqueur
1/2 ounce Fresh Lime Juice
Lemon Twist Garnish
Combine all liquid ingredients in a cocktail shaker with ice.  Shake to blend and chill.  Strain into a martini glass.  Garnish with lemon twist.  According to In the Land of Cocktails, Commander's Palace in New Orleans serves a Casablanca Cocktail using gin.  The recipe is also easily mixable and definitely worth a good hard shake.
All content ©2010 Cheri Loughlin, The Intoxicologist. All Rights Reserved. Chat with Cheri @Intoxicologist on Twitter and facebook.com/Intoxicologist or str8upcocktails@gmail.com
Classic Movie Cocktail Recipe: Casablanca