Robert Ortenzio and Paul Sevigny of SlashCocktail certainly have a way with Chairman's Reserve Rum, a mixing glass and various delicious ingredients. They mix fabulously 'ordinary' and marvelously grand cocktails for one of the many tasting rooms at Tales of the Cocktail 2010. It just so happens they also do this sort of thing year round in their beverage consulting business by way of designing cocktails for brands, bars and restaurants.
Chairman's Reserve Rum Tasting Notes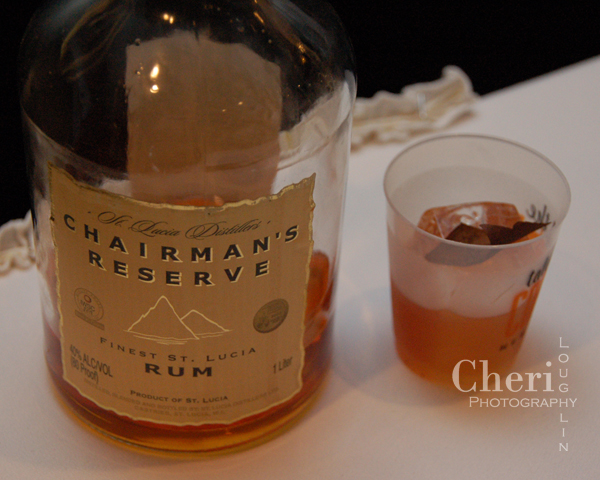 Tasted Neat: Burn on the tongue to the back of the throat. A little thin. Slight molasses with some bitterness. Mocha flavors.
The chocolate, coffee ad slight bitter notes that combine throughout the Chairman's Reserve Rum are perhaps the inspiration for Paul Sevigny's original creation drink recipe, the Caribbean Old Fashioned. This cocktail consists of cigar bitters, Chairman's Reserve Rum and brown sugar topped with cigar leaf. The Caribbean Old Fashioned contains Paul's special touch of course since the proportions are not quite outlined here. The cocktail lingers long on the palate with spice, clove and cinnamon. It is balanced perfectly with subtly sweet undercurrent barely hinting beneath the rum spice. Just lovely!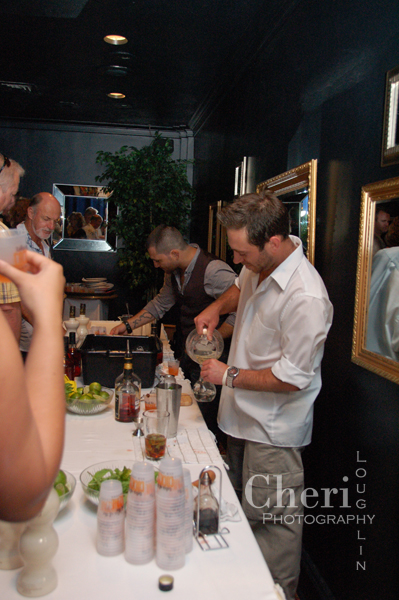 Daiquiris are among summer's must have cocktails. Robert Ortenzio didn't miss a beat with the perfectly balanced classic Chairman's Reserve Rum Daiquiri. This rum provided an excellent base with just enough flavor shine through between sweet and sour. But Robert's cocktail glory really made a splash with the Chairman's Reserve Spicy Rum. His Creole Julep cocktail took center stage for depth, flavor and spice.
The Creole Julep contains mint, Chairman's Reserve Spicy Rum, Simple Syrup or Brown Sugar depending on preference. While the cocktail displayed sweeter notes than something I would usually sip its bountiful flavor was contagious to the taste buds. The Creole Julep displayed deep flavor, spicy kick without becoming overbearing and remained nicely balanced even with the sweeter edge. Well done!
Find more information about Tales of the Cocktail online or follow the hashtag #TOTC on Twitter where many writers and attending are tweeting live from the event.
All content ©2010 Cheri Loughlin, The Intoxicologist. All Rights Reserved. Chat with Cheri @Intoxicologist on Twitter and facebook.com/Intoxicologist or str8upcocktails@gmail.com
Modernizing Classic Cocktails with Chairman's Reserve Rum