Classic cocktails are among my favorites. I am not sure these qualify as Thanksgiving classic cocktails specifically. But when I think of families getting together, I think of younger and older generations under one roof. Classic cocktails seem to hold both generations together as each can and do embrace some love of simplicity and tradition. So I'll share a few of my favorites as starting point and guide to finding a few of your own favorites for the holidays.
The highlighted text takes you to a post with recipes on The Intoxicologist site. Posts may contain additional recipes of interest. Every post shows related articles at the bottom of the page. I hope you find a few recipes of interest to enjoy during the holidays and beyond. Happy Thanksgiving! ~ Cheri
The Manhattan Classic Cocktail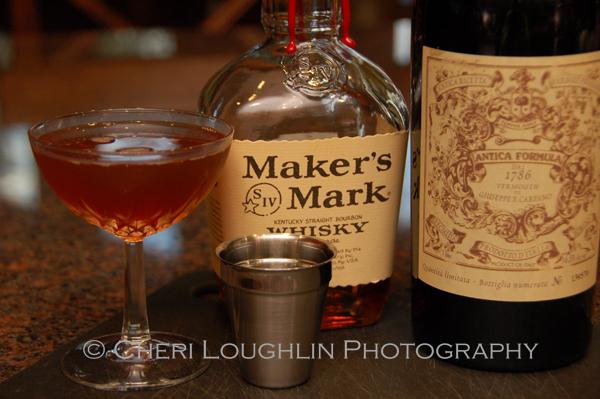 My go to cocktail on any given evening is a Manhattan. There are so many variations of this classic cocktail, but I'll give you my personal favorite. I usually make mine with Maker's Mark Bourbon if I have it in the cabinet. The recipe I use is found in the comparison review of Maker's 46 and Maker's Mark Bourbon. I also like to use my homemade Bourbon Spiced Cherries if I have planned ahead when cherries were in season. I have used Knob Creek Bourbon, Buffalo Trace Bourbon and Elijah Craig Bourbon in my Bourbon Spiced Cherries recipe.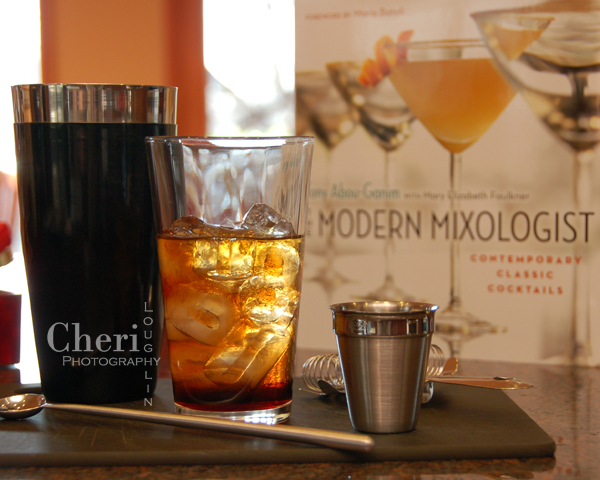 There are a few other Manhattan variations that I truly love. They go off the beaten path of classic cocktail, but they are simply divine. Tony Abou-Ganim's Just For Mary with Rye, Heering Cherry Liqueur and Lillet is a nice contemporary change of pace. The San Gennaro Amaro Manhattan is just incredible! I like it martini style and served over a single large cube of ice. It is made with Rye, Amaro, Sweet Vermouth and Campari. I highly recommend it. I usually cut the Sweet Vermouth back to 1/2 ounce and add 2 barspoons of Campari. But I love the way this particular rendition crosses over between a Negroni and Manhattan. Just delicious!
Martini Classic Cocktail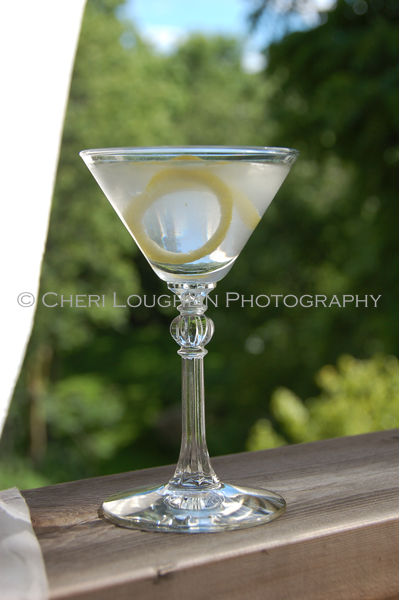 If I am not sipping a Manhattan, odds are there is a Martini in my hand. I don't care to talk about Martinis much because so many people get their knickers all scrunched up about what is and what is not a Martini. So yes, I drink Vodka Martinis specifically most of the time. I will drink a Gin Martini occasionally. And I'll tell you flat out, if you want to shake the living daylights out of your Martini instead of stir it, be my guest. I'm not going to judge you. I would suggest you double strain it to get the slushy ice off the top if you choose to go the vigorous shake route though. I'm not a fan of slushy Martinis. But I am also not a fan of anyone force feeding me or you how you should be shaking or stirring your drink. We can put the information out there of why stirring versus shaking is better for one type of drink over another and leave it at that. Do it or don't. Just enjoy your drink.
So, the Martini. I make Vodka and Gin Martinis exactly the same way. I place ice in my martini glass with a little dry vermouth in the ice. Swirl the vermouth around in the ice and let it sit to chill the glass while preparing the spirit. I make small Martinis so they stay cold while I drink them. 2 ounces of Gin or Vodka in a mixing glass or cocktail shaker (you choose) with ice. Stir or shake until it is nice and cold. Throw the ice and vermouth out of the martini glass. Double strain your gin or vodka into the prepared glass. I garnish with a lemon twist. That's my favorite Martini.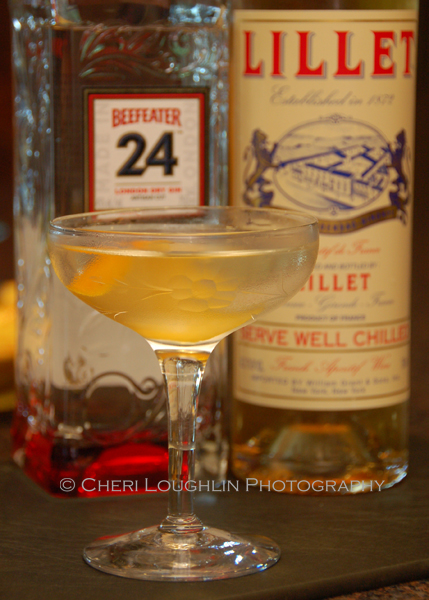 A few variations that I also love include the Beefeater 24 Martini. Beefeater 24 tea infused gin works lovely with Lillet Blanc and the grapefruit twist garnish. I'm not a Dirty Martini girl, but I do love the 801 Special Martini. It is half vodka, half gin and these wonderful hand stuffed bleu cheese olives. No olive juice in this particular martini though.
Sidecar Classic Cocktail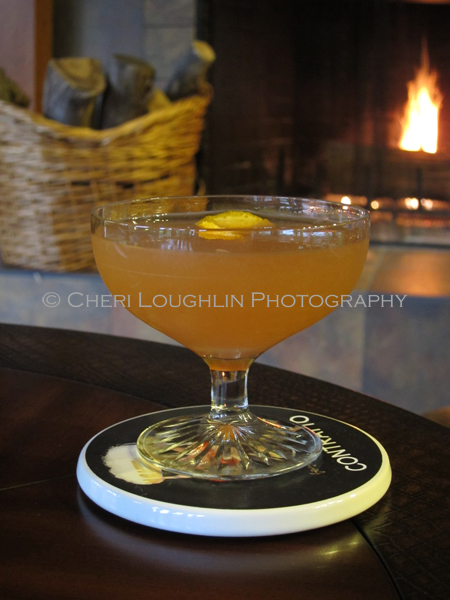 The Sidecar is a great classic cocktail for those who want a little more sweetness to their drink experience. I drink mine interchangeably with cognac or brandy. I am not a fan of the sugared rim, so that never goes on the lip of my glass. If you're not sure if you want the sugared rim or not, rim half the lip of the glass with lemon and dip that half in sugar. Leave the other half without sugar. That way you can try the Sidecar with and without sugared rim.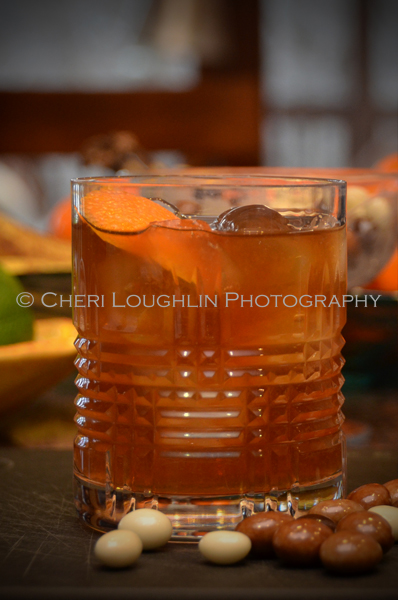 There is of course a spiced rum version that brings a little spice to the table. The Spiced Sidecar is more contemporary, but still keeps the feel of the basics. It's a good change of pace once in a while. This one is much better the spicier the rum.
Old Fashioned Classic Cocktail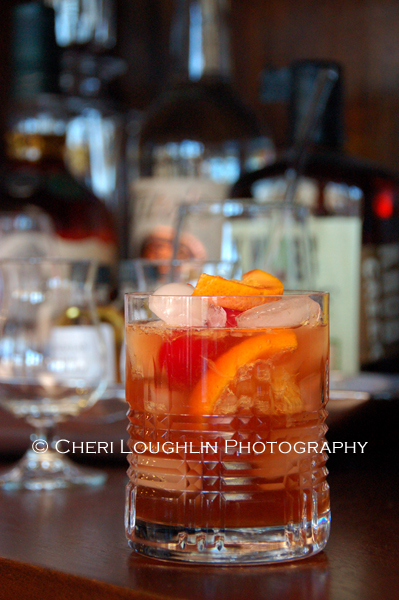 I am a fan of the Old Fashioned. I still muddle and I never add sugar or club soda. The very best Old Fashioned I ever had was in New York. I always aspire to recreate that very same Old Fashioned, but I don't think I will ever be able to do that. The Spicy Old Fashioned is as close as I can get. The recipe shows optional simple syrup for those who like to sweeten the deal.
Champagne Classic Cocktails
There is always a bottle of bubbly in my chiller just waiting for me to pop the cork. I don't think bubbly should just be saved for special occasions. Life is special enough. Pop the cork on your life and savor every effervescent drop!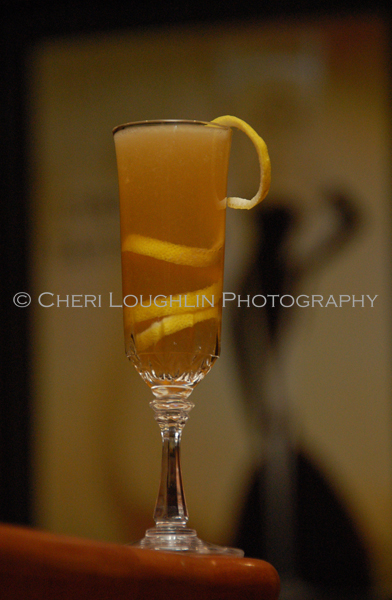 The French 75 is a favorite. I have loved it for years. I like mine with cognac rather than gin. For this reason, the French 75 reminds me a little of the Sidecar.
Another favorite is the Seelbach Cocktail. This is a bourbon based bubbly drink with healthy doses of bitters. Really terrific.
More Favorite Classic Cocktails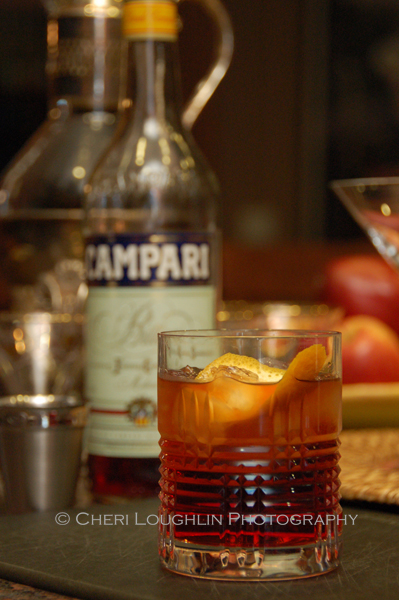 There are so many more favorite classic cocktails to choose from. It is so difficult to narrow the choices. I love nearly every variation of the Negroni I have come across. There are so many Scotch Cocktails that are lovely as well. Daiquiris are always a favorite, but classic style recipes lean more toward summer. Apricot Bonfire and the Pear Daiquiri are two contemporary variations that lean more toward fall.
All content ©2013 Cheri Loughlin, The Intoxicologist. All Rights Reserved. Chat with Cheri @Intoxicologist on Twitter and facebook.com/Intoxicologist or str8upcocktails@gmail.com
Thanksgiving Classic Cocktails Suggestions