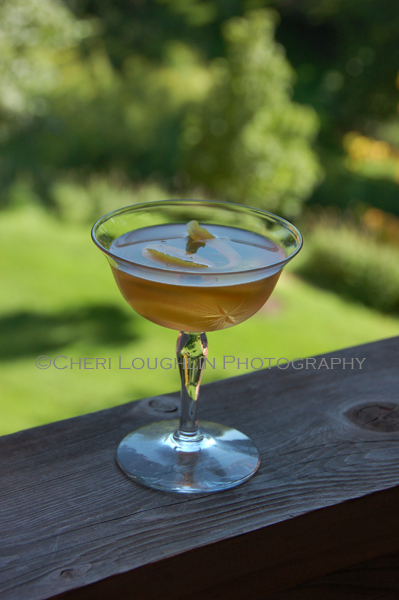 Happy Hour martinis take many forms.  In times past the martini meant vodka or gin served straight up in a martini glass with possibly an olive or two bouncing happily to dirty the spirit.  This is no longer the case with bars serving alternate forms of cocktails with the word martini in the mix.  It causes lively debate over what constitutes a true 'martini' but what it boils down to for the majority of bar patrons is all in the taste.  The Alternating Kurrant Martini plays out simply sweet with just a touch of raspberry hinting through in the initial taste.  This cocktail flavors subtly with dry vermouth shadowing any harsh edges straight liquor sometimes brings to the taste experience.
Alternating Kurrant Martini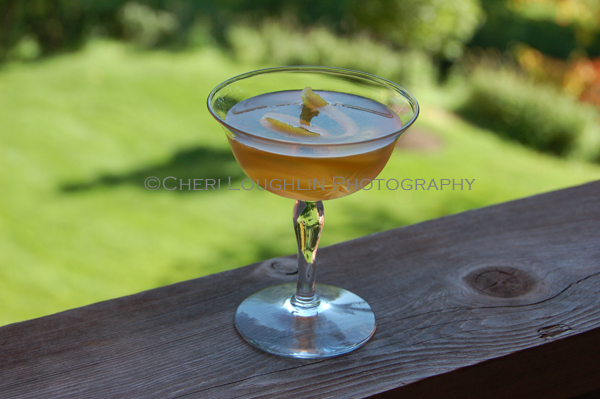 Alternating Kurrant Martini – Purple Martini, Denver
3 ounces Absolut Kurrant Vodka
Splash Chambord
Splash Dry Vermouth
Lemon Twist Garnish
Combine liquid ingredients in mixing glass with ice.  Stir to chill completely.  Strain into chilled martini glass.  Garnish with fresh lemon twist.
Notation: Since this cocktail contains straight spirits and the idea is full enjoyment of a thoroughly chilled cocktail my recommendation when making this at home is as follows: half the recipe to 1-1/2 ounces Absolut Kurrant, 1/4 ounce Chambord and 1/4 ounce Noilly Prat Dry Vermouth.  This keeps the martini smaller but chilled throughout the entire sipping time for a more fulfilling experience.  Think measure, stir, strain, enjoy, repeat rather than gulping.  This keeps a cocktail at its ultimate pleasure point while sipping.
The Alternating Kurrant Martini recipe can be found in The Martini Companion by Gary Regan and Mardee Haidin Regan.
Subscribe to the monthly Newsletter
All content ©2014 Cheri Loughlin, The Intoxicologist. All Rights Reserved. Chat with Cheri @Intoxicologist on Twitter and facebook.com/Intoxicologist
Happy Hour's Alternative Cocktail Choice