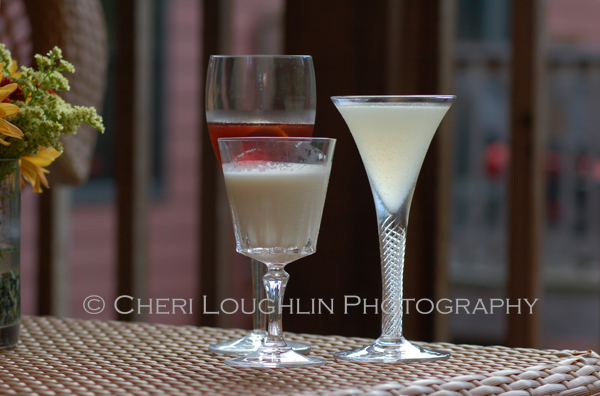 Do you follow a favorite super hero through the pages of comic books?  If so, you might be interested to know that today has been set aside as National Comic Book Day.  Perhaps a masked man wearing spandex tights will be lurking around the corner handing out free comic books.  Better yet a damsel in distress (with broken high heel shoe of course) about to be preyed upon by some evil bad guy will be in your path today and you can swoop in to save the day.  You will be the super hero of your own comic book.
National Comic Book Day Cocktail Recipe Pairings
Who are the favorite super hero comic book stars of all time anyway?  I don't really have the answer to that question, but the top answer on my Twitter page hands down was Spiderman.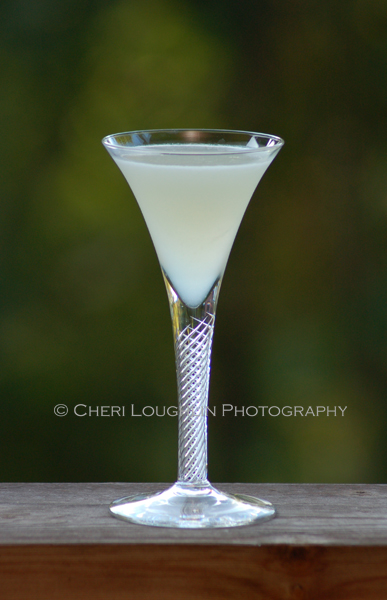 White Spider
1 ounce Gin
1 ounce Lemon Juice
1/2 ounce Cointreau
1 teaspoon Simple Syrup
Combine ingredients in a cocktail shaker with ice.  Shake to blend and chill.  Strain into a cocktail glass.
White Spider starts sweet first and then moves to tart quite quickly.  Right away it smoothes again with a vanilla finish leaving one with the feeling that another sip is in order to decipher what just happened.  This is similar to extremely well made lemonade that will come around full circle and bite you where it really counts if you keep sipping and wondering what just happened.  Soon enough the White Spider will let you know it just did you in.
Back in the day of Spiderman cartoons on television all the guys thought Angelica Jones, A.K.A. Firestorm, was the bomb…or bombshell that is.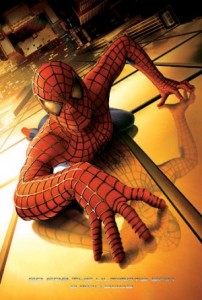 Bombshell
1 part Tequila
2 parts Dry Marsala
Splash Campari
Splash Cherry Brandy
Lemon Twist Garnish
Combine the ingredients in a rocks glass over ice.  Garnish with lemon twist.
Iceman was also one of Peter Parker's college friends who always plunged from the sky on his own super ice ramp.  Sure beats a ski lift any day, but imagine the melt down cleanup…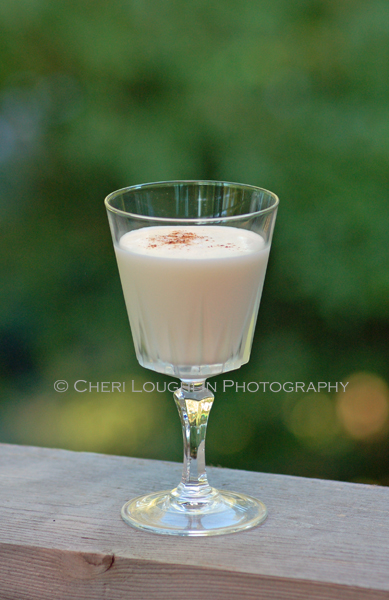 Frostbite
1 ounce Tequila
3/4 ounce White Crème de Cacao
3/4 ounce Heavy Cream
Grated Nutmeg Garnish
Combine ingredients in a cocktail shaker with ice.  Shake until cream becomes nice and frothy.  Strain into a cocktail glass.  Garnish with grated nutmeg.
Frostbite makes a fabulous dessert style cocktail.  Use tequila with kick to it; something with depth of character, spicy in base.  Skip the mixto and go for 100% agave with pepper, vanilla and caramel note to complement the cacao and nutmeg.  This drink recipe isn't too heavy on sweetness, but long on satisfaction.
Batman fans are truly in luck.  As one Twitter user pointed out Batman's character strengths were his lack of 'super human power'.  His super power happened to be detective work and dedication to honing his physical perfection.  It didn't hurt that he was massively wealthy and could afford every super toy imaginable, but that's another story.  Batman's character list is long as well as the cocktail recipe possibilities that could be paired with any number of them friend or foe.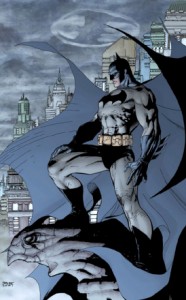 The Dark Knight
1-1/2 ounce Sambuca
4 ounces Cola
1/2 ounce Homemade Grenadine
Maraschino Cherry Garnish
Build in a highball glass over ice, topping off with grenadine as float.  Garnish with maraschino cherry.
Gotham Martini
3 ounces Smirnoff Vodka
1/2 ounce Blackberry Brandy
1/2 ounce Black Sambuca
3 Blackberries for Garnish
Combine ingredients in a cocktail shaker filled one-third full of ice.  Shake ten to fifteen seconds.  Strain into a well chilled martini glass.  Add blackberries on a skewer for garnish.
Gotham – created by Robert Hess 2002
1/2 teaspoon Absinthe
3 dashes Peach Bitters
2 ounces Brandy
Lemon Twist Garnish
Coat a chilled small rocks glass with absinthe.  Add peach bitters and brandy.  Garnish with lemon twist.
Cat got your tongue?  Drooling over the feline qualities of Cat Woman with her nicely ripped up and haphazardly sewn together leather duds?  Every girl needs an outfit like that with whip and high heels to match.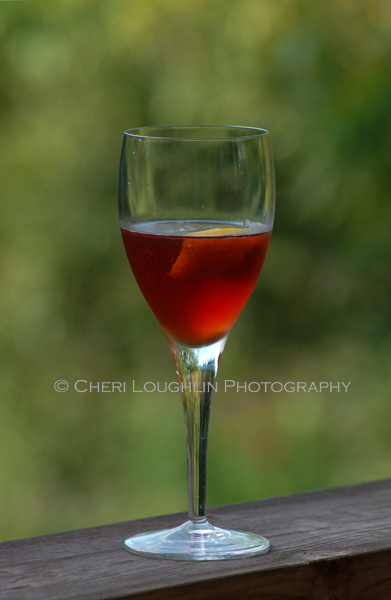 The Reluctant Tabby – created by Gary Regan
1-1/4 ounces Dubonnet Rouge
1/2 ounce Limoncello
1/4 ounce Scotch Whisky
Lemon Twist Garnish
Combine ingredients in a cocktail shaker with ice.  Shake to blend and chill.  Strain into a wine goblet.  Garnish with lemon twist
This is just a fun little cocktail.  The Reluctant Tabby plays up Dubonnet Rouge with fantastic appeal.  Possibly it's the Scotch that downplays the sweet factor of limoncello.  Whatever it is, it just works.  Dubonnet just rolls over the tongue with luscious sophistication and flavor.  Love this little sipper.  Gary Regan created a winner here…of course.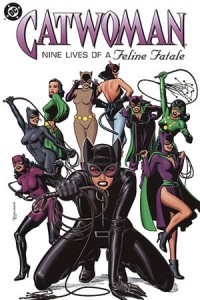 Cat's Eye
2 parts Gin
1-1/2 parts Dry Vermouth
1/2 part Kirsch
1/2 part Lemon Juice
1/2 part Water
Add all ingredients to a cocktail shaker with ice.  Shake until frost forms on the outside of the cocktail shaker.  Strain into a chilled goblet.
If the Joker happens to be your favorite villain with his wicked grin…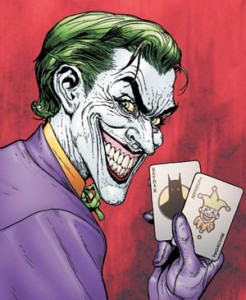 Dry Smile
1 part Mandarin Vodka
1 part Cinzano Extra Dry
1/2 part Orange Curacao
Juice from 1/2 Lemon
1 tablespoon Strawberry Syrup
Pineapple Juice to Taste
Strawberry Garnish
Combine vodka, Cinzano, Curacao, lemon juice and strawberry syrup together in a cocktail shaker with ice.  Shake to blend.  Strain into a tall glass over fresh ice.  Taste.  Add pineapple juice to create the desired finished taste to your liking.  Garnish with strawberry.
The most bizarre, albeit fun, answer I received when asking about superhero favorites was Bananaman.  This was one I'd never heard of, but saw a short video firsthand as 'proof' of his existence.  It appears he begins as a boy, so it seems appropriate this superhero begin with a Mocktail recipe rather than cocktail.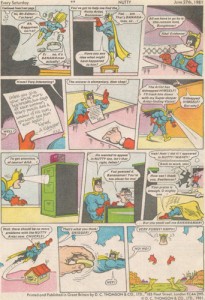 Banana Coffee Break
10 ounces Milk
4 tablespoons Coffee Powder
5 ounces Vanilla Ice Cream
2 Bananas – sliced and frozen
Brown Sugar to taste
Pour milk and coffee powder into blender and combine.  Add half of the ice cream and combine again.  Continue to add remaining ice cream until all is thoroughly blended.  Add bananas and brown sugar to desired sweetness level.  Blend until thoroughly combined.  Divide mixture between two glasses.  Garnish with fresh banana slices if desired.
Since adults enjoy a good read about Bananaman…the adult cocktail to suit those needs.
Banana Cocktail
1 part Advocaat
1 measure Crème de Banane
1 ripe Banana
Club Soda
Combine Advocaat, crème de banane, and banana in a blender with one cup ice until thoroughly blended.  Pour into a chilled highball glass.  Top with club soda.

All content ©2013 Cheri Loughlin, The Intoxicologist. All Rights Reserved. Chat with Cheri @Intoxicologist on Twitter and facebook.com/Intoxicologist or str8upcocktails@gmail.com
National Comic Book Day: Super Hero Cocktail Recipes