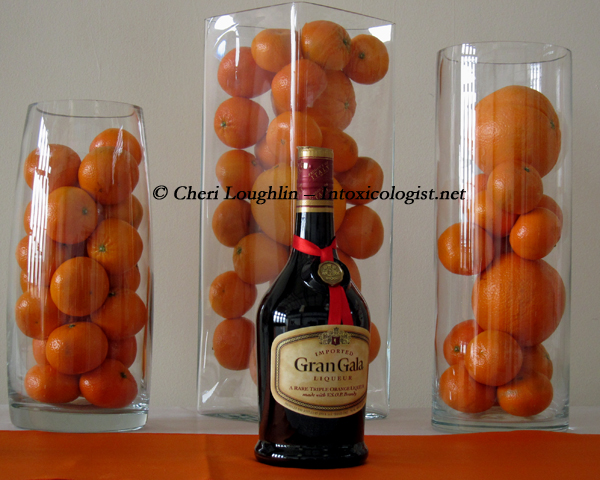 Gran Gala is a triple orange liqueur. They are a small brand with laid back take on the cocktail world, though serious about fresh, user friendly recipes.  Gran Gala uses brandy as its base creative spirit rather than cognac.  The brand's legs are centered in casual dining with market pricing based somewhere around $10 less than Grand Marnier.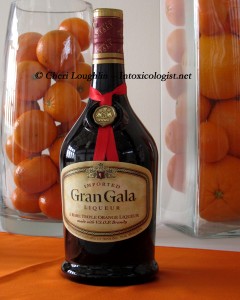 Gran Gala Tasting
Aroma: Caramel, brown sugar, orange, burnt sugar, burn on the nose
Taste: Warmth, strong orange, slight lingering taste, burnt orange to caramelish, warm sugar burn rather than liquor burn.
This spirit is definitely an upgrade from generic, run of the mill triple sec liqueurs.  Where ordinary orange liqueurs add citrus flavor only, Gran Gala brings added dimension with warmth, dark brown sugar and caramelized orange.
A recent social media driven cocktail recipe contest hosted by Gran Gala generated over 100 unique submissions from bartenders and cocktail enthusiasts across the country.  The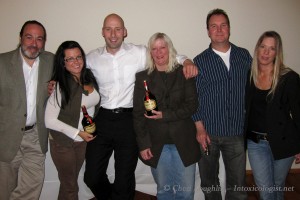 brand looked for qualities of flavor and easy drinking, originality, ease of preparation with easy to find ingredients and aesthetically pleasing presentation.  The ultimate winner was decided in part by consumer vote through the official Gran Gala Shakedown site and a panel of judges which consisted of well-known spirits authorities, educators, journalists and local mixologists, including Robert Plotkin, Sean Ludford, Angie Jackson, Benjamin Schiller, Jennifer Contraveos and myself, Cheri Loughlin.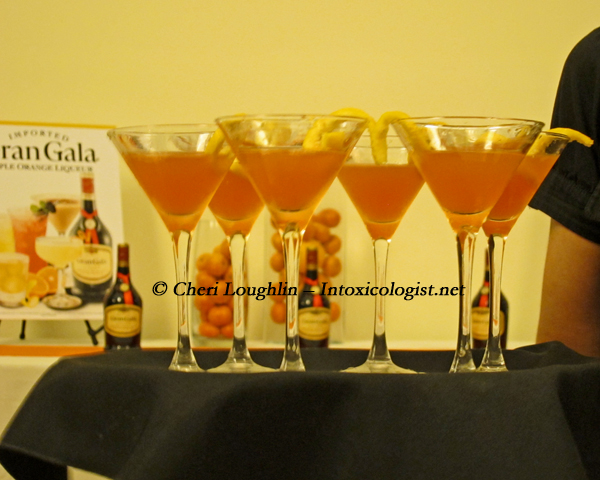 The winning entry was created by Arturo Vera-Felicie of Kansas City, MO.
Chambeli Cocktail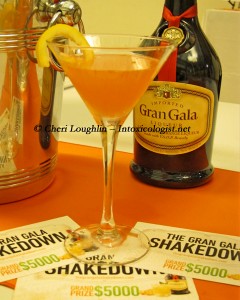 3/4 ounce Gran Gala
3/4 ounce Aperol
3/4 ounce Dry Gin
2 dashes Rhubarb Bitters
3/4 ounce Fresh Lemon Juice
Orange Twist Garnish
Combine all liquid ingredients in mixing glass with ice. Shake to chill. Strain into chilled cocktail glass. Garnish with old fashioned orange twist.
Find The Intoxicologist on Twitter, Facebook, StumbleUpon or Email: str8upcocktails@gmail.com
www.discus.org – Distilled Spirits Council of the United States
Copyright 2010 Cheri Loughlin – The Intoxicologist – All Rights Reserved
All opinions, reviews and spirits' coverage contained within are the personal opinion and decision of Cheri Loughlin, The Intoxicologist.
Gran Gala Shakes Things Up with a Shakedown Challenge