Another week comes to a close and the words rolling off the tongue are thank goodness there's football!  Better yet there are many complementary drink recipes already on the books that go hand in hand with many football teams.  It's just a matter of finding them for clever match-ups.
Houston Texans fans might be pleased to find the Texsun cocktail served martini style with minimal ingredients. This clever cocktail includes bourbon and dry vermouth. Serve this on the rocks for easier tailgate preparation if you prefer.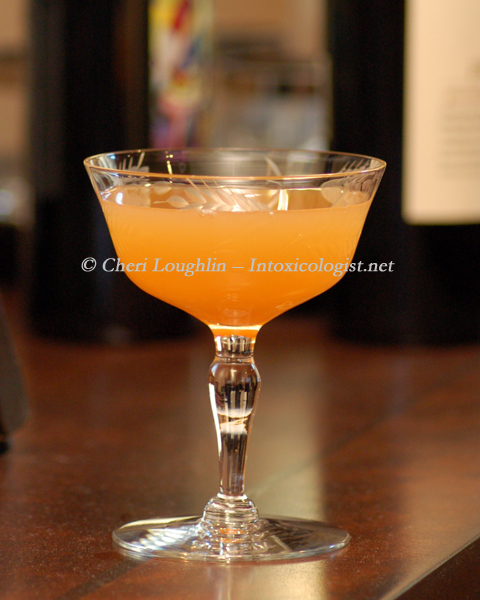 Texsun – Difford's Guide #7
1-1/2 parts Bourbon
1-1/2 parts Dry Vermouth
1-1/2 part Pink Grapefruit Juice
Combine all ingredients in a cocktail shaker with ice.  Shake to blend and chill.  Strain into a chilled cocktail glass.
Dallas Cowboys fans also get a taste of bourbon, but this time mixed with a little dark rum.  The Midnight Cowboy is a darker spirited cocktail with warmer tones.  Though it is traditionally served martini style it would make an excellent long drink served on the rocks.  Better still, place 2 to 3 ounces of espresso in a tall glass on the rocks and add the remaining ingredients for a terrific early morning eye opening tailgate drink. Please keep in mind football and tailgating can be an all day event, so please consume responsibly.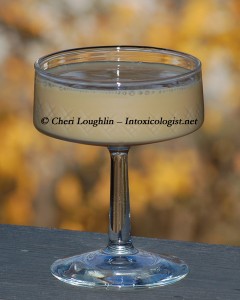 Midnight Cowboy
2 parts Bourbon
1 part Dark Rum
1/2 part Half & Half or Heavy Whipping Cream
Combine all ingredients in a cocktail shaker with ice.  Shake thoroughly.  Strain into a cocktail glass. Notation: There is no sugar in this cocktail. If your preference is a little sweet, add a wee amount of simple syrup to taste.
There is a shot by the name of Panther just waiting patiently for Carolina Panthers fans. Unfortunately this particular shot does not carry the same team colors, but perhaps will sip as slyly as a panther instead.
Panther
1 part Peach Brandy
1 part White Crème de Menthe
Place liquids in a cocktail shaker with ice. Shake to blend and chill. Strain into a shot or shooter glass.
The St. Louis Rams should plan on shaking things up on the field this weekend. Fans should cheer them on with the Battering Ram.  This long drink contains a few more ingredients than the previous recipes, but definitely provides long sipping satisfaction.  Battering Ram leans a little toward sweet, so hold off on the sweet and sour mix until last and add it in according to taste preference for sweet factor.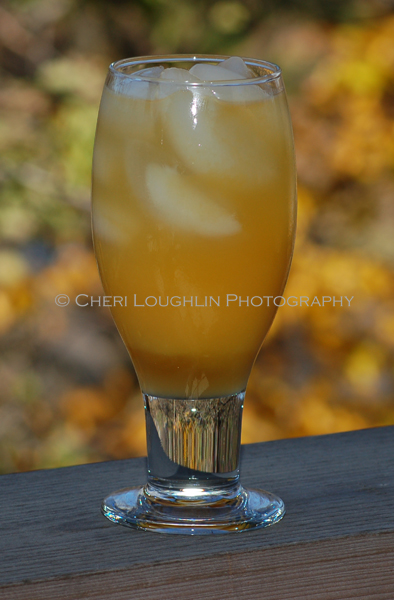 Battering Ram
1/2 part Light Rum
1/2 part Dark Rum
1/2 part Homemade Sweet & Sour
1/4 part Bourbon
3 parts Orange Juice
Tonic Water
Orange Slice Garnish
Combine all liquid ingredients except tonic water in a cocktail shaker with ice.  Shake to blend and chill.  Strain into a highball glass filled half with ice.  Top with tonic water.  Garnish with orange slice.
Milkshakes go back as a personal favorite since childhood, so the Brown Cow recipe was a no brainer for inclusion in football favorites.  A little tweak of the recipe and use of Kahlua Especial turns this classic into something special for Cleveland Browns fans.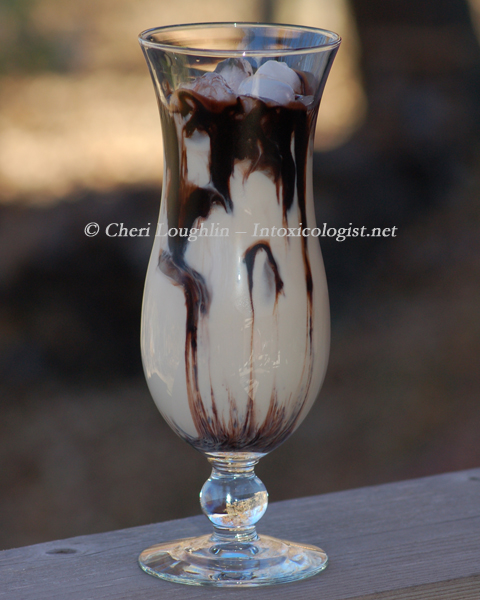 Especial Brown Cow – adapted by Cheri Loughlin
1-1/2 parts Kahlua
2-1/2 parts Milk
2-1/2 parts Half & Half
Splash Chocolate Syrup
Combine Kahlua, milk and half & half in cocktail shaker with ice. Shake to blend. Strain into Hurricane glass over fresh ice. Drizzle chocolate syrup over top.
The Jaguar contains the deeply rich flavor of Galliano blended with velvety ice cream for a lovely concoction for Jacksonville Jaguars fans. Winter chill might be settling in, but it's really never too cold for a temptingly delicious ice cream treat.
Jaguar
2 parts Galliano
1 part White Crème de Cacao
2 scoops Ice Cream
Whipped Cream Garnish
Blend Galliano, White Crème de Menthe and ice Cream in a blender until completely smooth.  Serve in a parfait glass with whipped cream garnish.
San Francisco 49ers fans already know their team is named in honor of miners who headed west in a quest for gold. It's appropriate to drive the team spirit home with a golden cocktail that takes little preparation so more time can be spent watching the game.  Golden Nail is a nice and easy smooth sipper.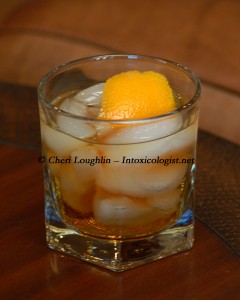 Golden Nail
1-1/2 parts Bourbon
3/4 parts Southern Comfort
2 dashes Peychaud's Bitters
Orange Twist Garnish
Combine ingredients in a mixing glass with ice.  Stir.  Strain into an Old Fashioned glass over fresh ice.  Garnish with fresh orange zest.
More football favorite cocktails and shot recipe articles can be found in the Football & Tailgating categories section or listed as individual recipes in the right hand column under Football & Tailgating.
Find The Intoxicologist on Twitter, Facebook, StumbleUpon or Email: str8upcocktails@gmail.com. Copyright 2010 Cheri Loughlin – The Intoxicologist – All Rights Reserved
Quick & Easy Drink Pairings for Football Weekend