The holiday season typically means more festive occasions for tempting treats and delicious cocktails.  Each liquid delight that passes the lips means extra curve to the girlish hips.  All those holiday nips and sips add up by the time the New Year's Eve ball drops.  Enjoy a few figure friendly classic cocktails during the holiday season and the word diet won't ever reach your New Year's Resolution list when January rolls around.
Classic Martini
Most bars serve typical four ounce or more martinis.  Scale down the classic vodka or gin martini to two ounces for smaller portion. This serves as added bonus in keeping the cocktail chilled throughout the entire sip time and fewer calories in the glass.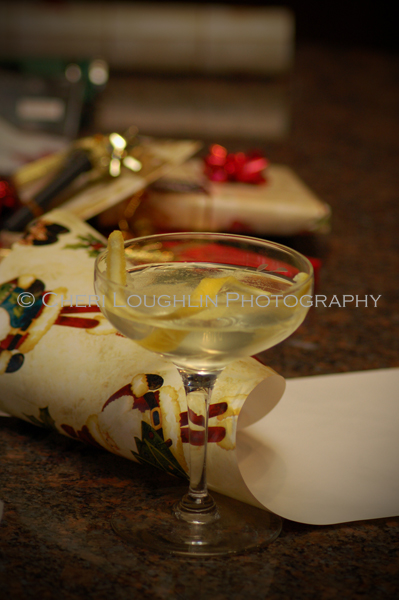 Classic Martini
2 ounces Gin or Vodka
Dry Vermouth
Lemon Twist
Place ice in a martini glass with 1/2 ounce dry vermouth.  Set aside.  Place Gin or Vodka in mixing glass with ice.  Stir or shake according to preference.  Swirl vermouth and ice in glass. Toss from martini glass. Strain vodka or gin into prepared chilled glass. Zest lemon twist garnish over glass and insert into martini. Notation: Keep in mind that dirtying a martini with olive juice and olives as garnish adds extra calories to the glass.
Classic Tonic
The Tonic is one of the easiest drinks of all to mix and complete with your spirit of choice. Most bars use tonic from a gun which is disappointing at best, since gun tonic comes across decidedly flat most often. A beautiful feature of purchasing diet tonic water for parties is there are a variety of flavored diet tonic waters now available on the market.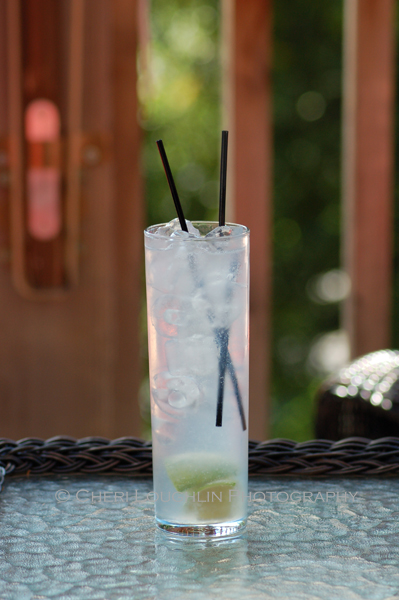 Tonic
1 ounce Gin, Rum, or Vodka
3 ounces Diet Tonic
1/2 Fresh Lime – juiced
Place ice in highball glass. Add base spirit of choice. Top with diet tonic. Squeeze in fresh lime and drop into drink. Stir.
Cape Cod
Perhaps one of the most widely recognized drinks by its generic name of Vodka & Cranberry, the Cape Cod or Cape Codder is easily converted into a lower calorie drink without sacrificing taste. While one could go with the diet version of cranberry juice, my recommendation is to stick with the light version and keep the extra couple of calories.  Those few calories really are worth the flavor since diet cranberry juice really does taste "diet."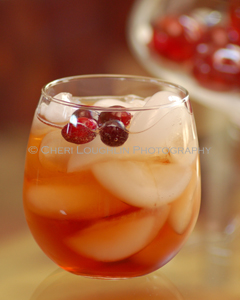 Cape Cod
1 ounce Vodka
3 ounces Light Cranberry Juice
Lime Wedge
Build liquids over fresh ice in Collins glass. Garnish with squeeze of fresh lime.
Caipirinha
The Caipirinha is an easy drink to order out and keep low calorie if you plan ahead. Ask the bartender to make this drink with limes and Cachaca only, leaving out all sugar. Make sure you've tucked a sugar substitute packet (such as Truvia or Splenda) with you for on the go travel and stir it in the drink once it has been delivered front and center upon your bar napkin.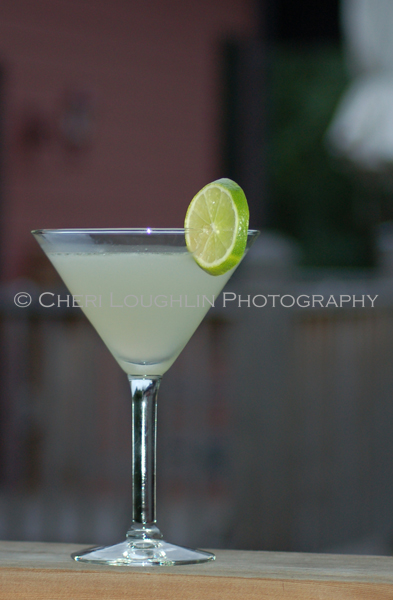 Caipirinha
2 ounces Cachaca
1/2 Fresh Lime – quartered
1 packet Truvia or Splenda
Cut half fresh lime into four wedges. Muddle lime and sugar substitute in mixing glass. Add Cachaca and ice. Shake to blend and chill. Pour into rocks glass adding extra ice if needed.
Tequila Sunrise
If tequila is your spirit of choice, skip the margarita and move onto something a little more glowing. Opt for the Tequila Sunrise with orange juice inclusion rather than triple sec. Tropicana makes Trop50 lower calorie orange juice and pomegranate blueberry.
Tequila Sunrise
1-1/2 ounce Tequila Blanco
3 ounces Trop50 Orange Juice
1/2 ounce Trop50 Pomegranate Blueberry
Orange Slice Garnish – optional
Place tequila and orange juice in highball glass over fresh ice. Stir. Pour pomegranate blueberry over top as floated sunrise. Garnish with slice of orange if desired.
The low down on liquor calorie counts according to information found at USDA National Nutrient Database for Standard Reference and a variety of other informational sources has been put together in one handy data base on this site. The Calorie Count chart is updated as frequently as possible.
All content ©2010 Cheri Loughlin, The Intoxicologist. All Rights Reserved. Chat with Cheri @Intoxicologist on Twitter and facebook.com/Intoxicologist or str8upcocktails@gmail.com
Keeping Holidays Low Calorie with Classic Cocktails