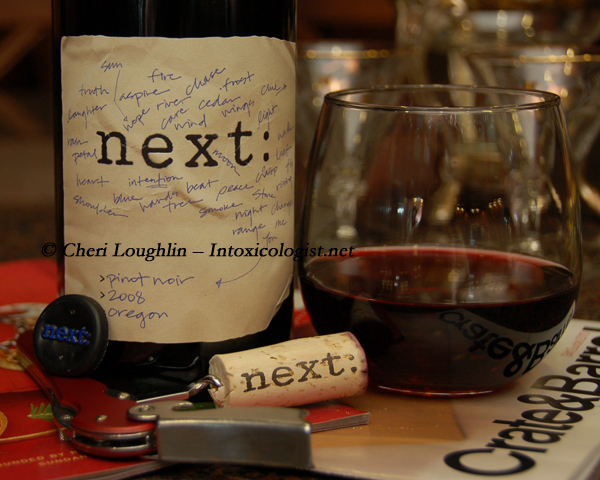 Ever wonder what will happen next? Of course you do. We all do. It's why we read the paper – to see what already happened and gauge what might happen in the future. It's why we save money – in hope we will have a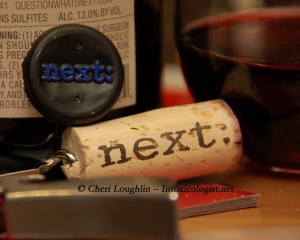 financially secure future.  It is why we turn the page in the book we read – to find out who did it. It's why we endeavor to maintain family ties and friendships – so we won't be alone in the next phase of life.
It is what happens NEXT that changes each of our futures.
Stop looking back at the might have been, what could have been, the if I'd just done this or that differently perspective.  The future is what you, me, we – all do NEXT, that make a difference. Be the NEXT!
NEXT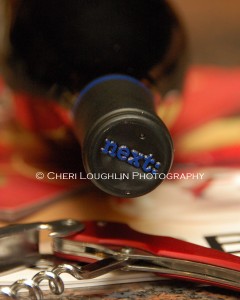 Pinot Noir 2008 – Oregon
Color: Garnet, slightly thin, but regal. Beautiful gem-like quality.
Taste: Slightly tart, definitely thin, but then again I have a taste for hearty, lush wines. Sense of grapefruit tartness. Berry in the nose. Blackberry tart with strawberry hints. Maybe raspberry in the nose as well. Certain fruitiness that does not carry through in overly sweet factor like some. Tart strawberry. Bit watery as in thin, but still pleasant enough.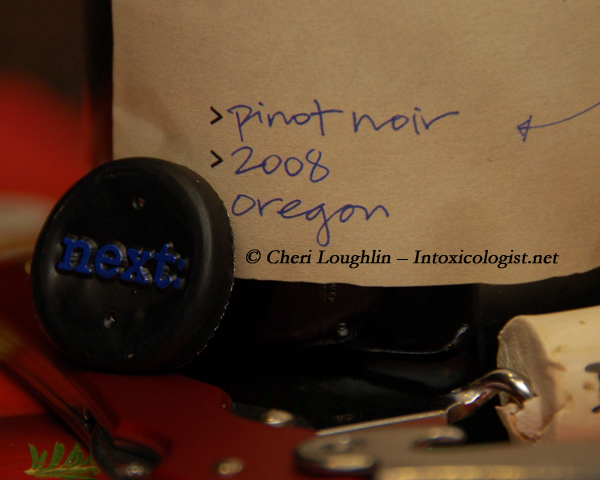 Cheri Loughlin is a leading cocktail and photography resource for beverage companies, event planners, businesses and individuals. High resolution cocktail and beverage stock photography images are available in downloadable digital format in the newly redesigned Stock Photography Gallery at www.cheriloughlin.com.
Twitter, Facebook, StumbleUpon – str8upcocktails @ gmail.com – ©2012 Cheri Loughlin-The Intoxicologist, All Rights Reserved. All opinions, reviews and spirits' coverage are the personal opinion and decision of Cheri Loughlin.