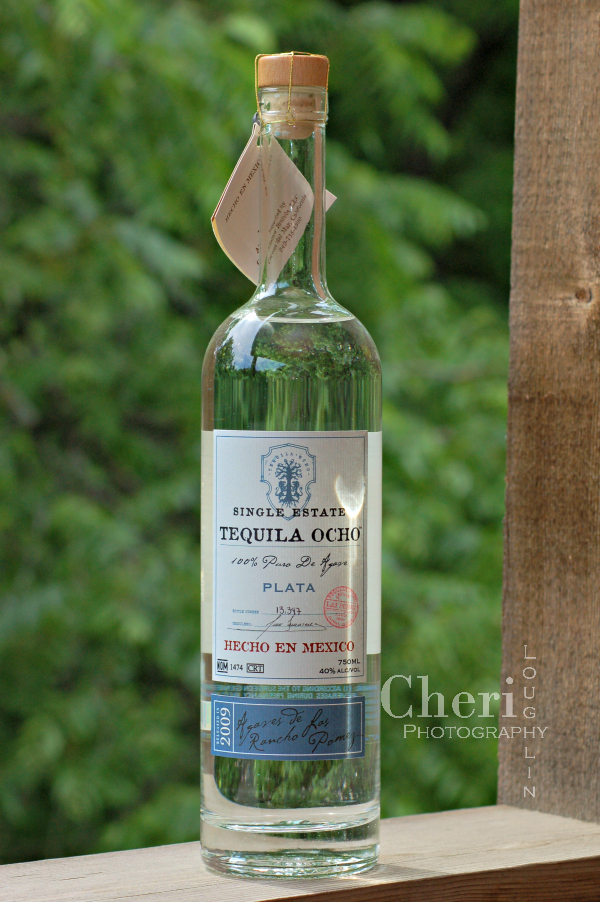 At first glance Tequila Ocho Plata 2009 may not capture the eye as some tequila does.  The bottle is clean, unexaggerated and free of adornment or glass etchings to secure consumer attention.  Rather than place superfluous consideration upon the container, great time and effort have apparently gone into the character of the spirit itself.
This grassy, modestly spicy tequila surprised me.  Tequila Ocho Plata is slightly thicker in viscosity than expected, buttery, smooth with a wee hint of vanilla in its notes and a variable of spice that is just enough without going overboard.  There is barely there sweetness that takes the usual tequila fire from the tongue in perfect harmony.  The complexity of character is evident, yet Tequila Ocho Plata remains balanced from beginning to end making this an all around easy sipper.
As this one warmed in the glass hints of mocha or coffee rose to the forefront.  With vanilla and buttery charm already filling the palate something more original beckoned in the way of cocktail creation.
Tequila Ocho Plata 2009 Ocho Cafe Limon Recipe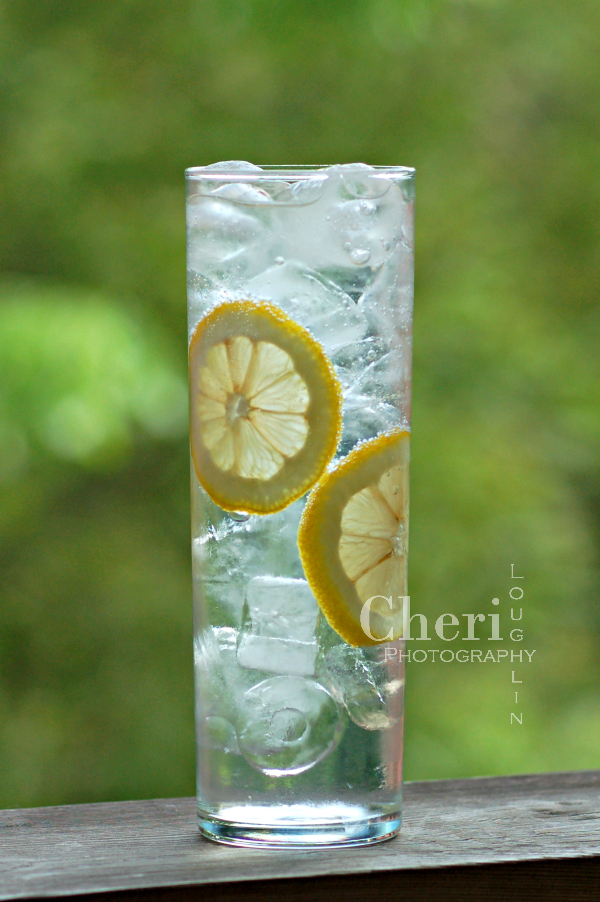 Ocho Limón Café – recipe by Cheri Loughlin
2 ounces Tequila Ocho Plata
1 ounce DeKuyper Buttershots
3 thin Lemon Slices
Diet or Regular Tonic Water
Place all ingredients (including lemon slices) in a tall glass over ice.  Mildly stir the lemon wheels without completely crushing them to gain just a hint of the lemon flavor.
The faint hint of coffee flavor in the Ocho Limón Café rises to the forefront immediately as it melds with the distinct flavor of Tequila Ocho Plata.  The fresh lemon in the cocktail brings out more of the coffee tones than when Tequila Ocho Plata is sipped neat.  There are caramel chocolate tones without any sugary after effects.   Ocho Limón Café reminds me in some ways of Patron XO Café in flavor without the thick sugary feel.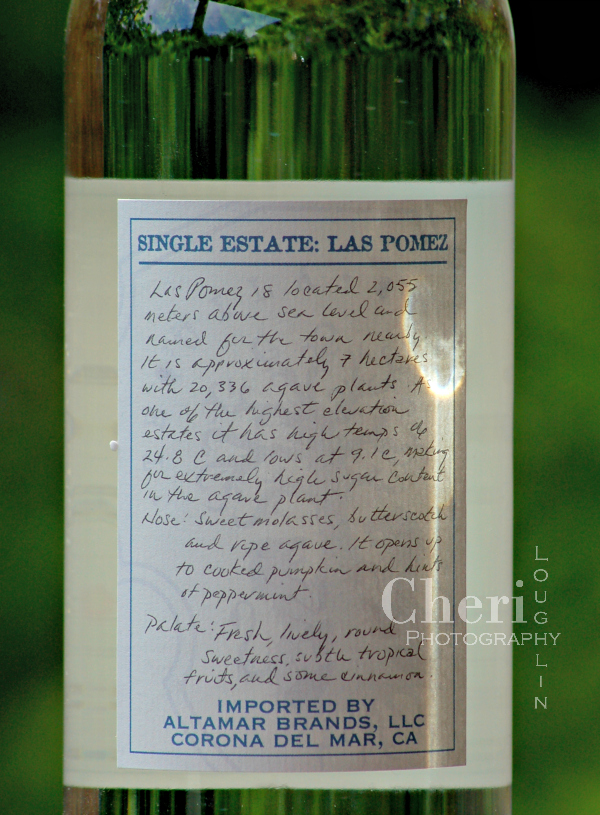 Tequila Ocho suggests enjoying first experiences with this tequila from snifters or Cognac glasses and then taking one's sweet time in doing so to savor every nuance of the spirit.  Once consumers begin sampling tequilas such as Tequila Ocho Plata 2009 and truly find there are degrees of character rather than just some undefined spirit in a shot glass waiting to be downed in three seconds flat, it will be realized that tequilas can be slowly appreciated and should indeed incorporate more cocktails than the Margarita.  Tequila Ocho's character runs deep with diverse notes one might find surprising.  I did.  Tequila Ocho's website contains a valid point at the bottom of each page:  "Inviting you to change your perception"
I definitely changed mine.  Now it is your turn.
Subscribe to the Newsletter
All content ©2017 Cheri Loughlin, The Intoxicologist. All Rights Reserved. Chat with Cheri @TheIntoxicologist on Instagram and facebook.com/Intoxicologist
Cheri Loughlin is the Omaha writer and photographer behind www.intoxicologist.net. Email Cheri with comments and questions at str8upcocktails at gmail.com.