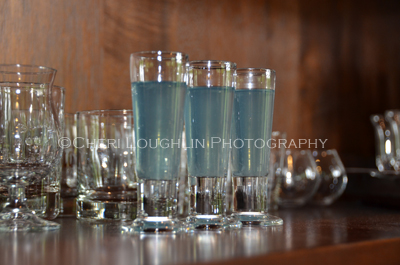 This little Blueberry Buckle Shot packs in lots of blueberry sweetness. The blueberry flavor features front and center in this beautifully hued shot. The flavor is light, fruity and shoots straight to thrill. It's enough to make you weak in the knees. Perfect for Girls Night Out!
Blueberry Buckle Shot Recipe
Blueberry Buckle Shot – recipe by Cheri Loughlin, The Intoxicologist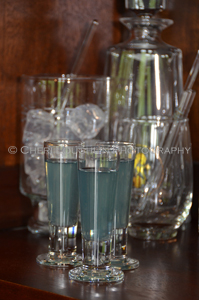 1 ounce Blueberry Vodka
1 ounce Blueberry Passion Schnapps
1 ounce Triple Sec
1 ounce Lemonade
Combine liquids in cocktail shaker with ice. Shake to blend and chill. Strain into multiple shot glasses. Makes 2 or 3 shots depending on the size of your shot glass and how much you like to share.
All content ©2011 Cheri Loughlin, The Intoxicologist. All Rights Reserved. Chat with Cheri @Intoxicologist on Twitter and facebook.com/Intoxicologist or str8upcocktails@gmail.com