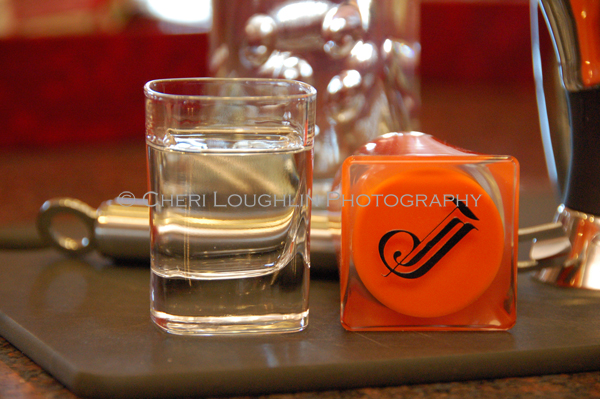 Beautiful bottle. Graceful. Though St~Germain still captures the most elegant design for liquor bottle in mind opinion. June Esprit might run in the top ten.
June Esprit Liqueur Tasting Notes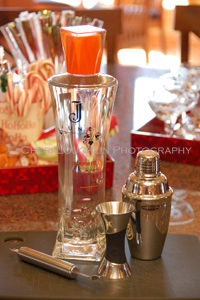 Aroma: Perfumish, sweet, rose petals, strawberry, heavily sweetened.
Taste: Sugar. Rose potpourri, strawberry but not like fresh. More like perfumed.
Though some would genuinely love June Esprit, the scent and taste is the exact reason I am not a perfume lover. This is instant headache and nausea for me. It is overly perfumed, deep aromatized and triggers an instant migraine. For those who have the same aversion to sickly sweet, rose potpourri type aromas and perfumes, this is definitely not the liqueur to add to beverages. Every time one sips, one catches a bit of the aroma.
The one easy mix in I can see for this product is sweetening for light teas.
June Esprit sample for review courtesy representatives of June Esprit.
Cheri Loughlin is a leading cocktail and photography resource for beverage companies, event planners, businesses and individuals. High resolution cocktail and beverage stock photography images are available in downloadable digital format in the newly redesigned Stock Photography Gallery at www.cheriloughlin.com.
Twitter, Facebook, StumbleUpon – str8upcocktails @ gmail.com – ©2011 Cheri Loughlin-The Intoxicologist, All Rights Reserved. All opinions, reviews and spirits' coverage are the personal opinion and decision of Cheri Loughlin.
Review: June Esprit Liqueur