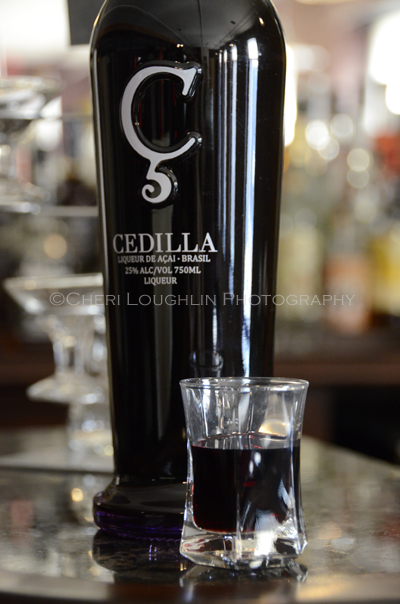 Cedilla Liqueur de Acai Tasting Notes
25% alcohol / 50 proof
The color alone is a "must love."
Aroma: Aroma of deep, ripened berries. Tough of lush grape. Makes me think of an outdoor berry patch, lush berries picked straight from the vine.
Tasted Neat: Medium mouth-feel. Warming. No burn. Berries indeed. Sweet, but not syrupy. Could literally drink this straight. Hint of spice. Deeply fruited. Reminds of lush grape combined with big juicy blackberries. Rather than all sweet berry, there is faint hint of berry skin to balance sweetness.
Delicious!
Review sample provided by representatives of Leblon
Twitter, Facebook, StumbleUpon – str8upcocktails @ gmail.com – ©2012 Cheri Loughlin-The Intoxicologist, All Rights Reserved.
Review: Cedilla Liqueur de Acai