Cutting back on calories or carbohydrate intake does not mean giving up flavor in a cocktail or sticking with the usual diet soda and base spirit. Creativity is the order of the day. Even classic cocktail recipes can be converted into tasty treats for those watching their weight or just minding their sugar intake. The tropical Mai Tai drink recipe is a favorite summer thirst quencher for many, but can be enjoyed year round. A few minor adjustments to this classic drink recipe will keep you in that teeny bikini long past summer season.
Mai Tai Teenie Low Calorie Cocktail Recipe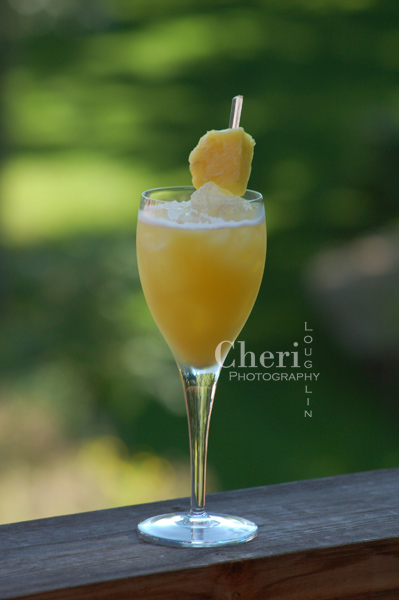 Mai Tai Teenie – recipe by Cheri Loughlin, The Intoxicologist
Inspired by the classic Mai Tai
1 – 2 ounce chunk Fresh Pineapple (cut up)
1 ounce Rum
1-1/2 ounce Orange Juice
1/8 Lime Wedge – Squeezed
1/8 ounce Orgeat Syrup
Muddle fresh pineapple with lime juice and Orgeat Syrup in a mixing glass. Add ice, rum and orange juice. Shake to blend and chill. Strain into a large rocks glass over fresh ice. Garnish with thin slice of fresh pineapple if desired (but the calories and carbs are not added into this drink total).
Approximate Total calories: 127 Total carbohydrates: 15.8
For more authentic classic Mai Tai recipe feel, splurge for the extra 34 calories and float dark rum over the top (total calorie count: 161 Total carbohydrates approximately 16.8).
All content ©2012 Cheri Loughlin, The Intoxicologist. All Rights Reserved. Chat with Cheri @Intoxicologist on Twitter and facebook.com/Intoxicologist or str8upcocktails@gmail.com