Sugar free syrups tend to lean a little heavier on the sweet side than actual sugar in my opinion, so cut back just a wee amount when amending a drink recipe for low calorie options. Remember it is always much easier to add in more sweetener than it is to adjust for over sugaring a cocktail. The Nilla Basil Daiquiri may not taste exactly like one with runny honey, but this is a quality drink that still tastes fabulous without the basic boring diet feel.
Nilla Basil Daiquiri Low Calorie Cocktail Recipe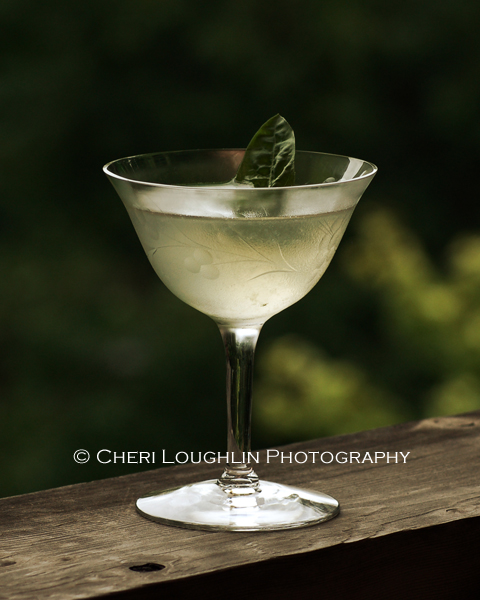 Nilla Basil Daiquirí – adapted recipe by Cheri Loughlin, The Intoxicologist
Inspired by the Basil & Honey Daiquiri
3 Basil Leaves
1-1/2 Barspoon Vanilla Syrup Sugar Free
2 ounces Rum
1/4 Fresh Lime – Squeezed
Basil Leaf Garnish
Muddle three basil leaves with vanilla syrup and lime juice. Add rum and ice. Shake to blend and chill. Strain into chilled martini glass. Garnish with remaining basil leaf.
Total approximated calories: 132 calories.
All content ©2012 Cheri Loughlin, The Intoxicologist. All Rights Reserved. Chat with Cheri @Intoxicologist on Twitter and facebook.com/Intoxicologist or str8upcocktails@gmail.com