Champagne might be the first bubbly that comes to mind when one thinks of celebration cocktails, but sparkling sake mingles and tingles its way through cocktail culture with a burst of bubbly excitement. Its versatility is apparent as it is excellent sipped straight from the bottle, lovely fluted and incorporates beautifully in mixed cocktails.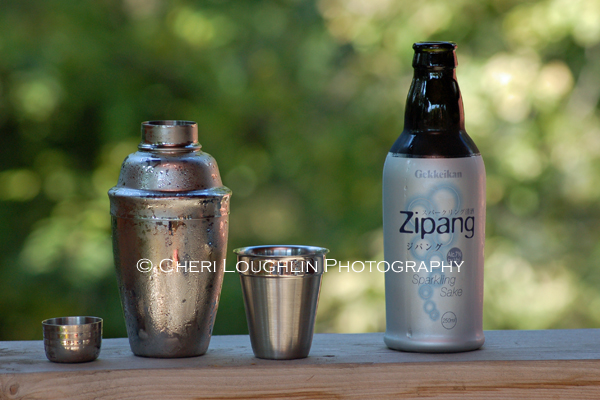 St. Zipaine
2 parts Zipang Sparkling Sake
1/2 parts St-Germain
2 parts Club Soda
Lemon Twist Garnish
Place chilled St-Germain in champagne flute. Top with club soda and sparkling sake. Garnish with lemon twist.
Cheri Loughlin is a leading cocktail and photography resource for beverage companies, event planners, businesses and individuals. High resolution cocktail and beverage stock photography images are available in downloadable digital format in the newly redesigned Stock Photography Gallery at www.cheriloughlin.com.
Twitter, Facebook, StumbleUpon – str8upcocktails @ gmail.com – ©2012 Cheri Loughlin-The Intoxicologist, All Rights Reserved. All opinions, reviews and spirits' coverage are the personal opinion and decision of Cheri Loughlin.