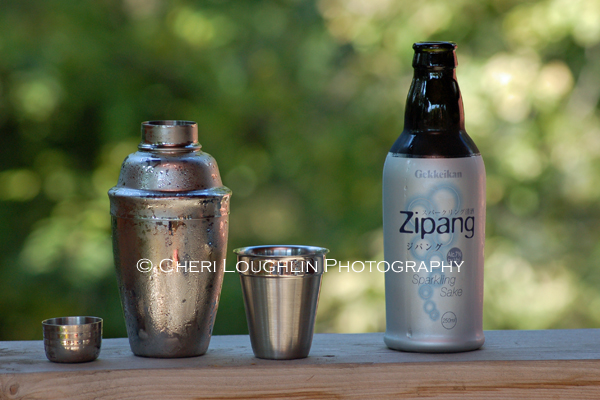 Serve things up a little bubbly this Cinco de Mayo with Zipang Sparkling Sake. This Better Cinco recipe combination of tequila and sparkling sake will knock your sombrero off! Festive innovation meets dazzling sensation. Your taste buds will thank you later.
Zipang Sparkling Sake is lightly sweet with the perfect balance of effervescence that gives your cocktail refreshing finish. Be sure to chill Zipang before serving. It's a sparkler, so champagne flute is appropriate. It can also be used as bubbly topper for your favorite cocktail.
Better Cinco
1-1/2 ounce 100% Agave Tequila
3/4 ounce Fresh Mango Puree
3/4 ounce Fresh Lemon Juice
1/2 ounce Simple Syrup
1/2 ounce Zipang Sparkling Sake
Slice of fresh Jalapeño
Mango Slice & Jalapeño Wheel Garnish
Muddle Jalapeño with fresh lemon juice. Add tequila, mango puree and simple syrup with ice. Shake to blend and chill. Strain into highball glass over fresh ice. Top with Zipang Sparkling Sake. Garnish with mango slice and jalapeño wheel.
Sparkling Sake is an excellent alternative flavor choice for bubbly lovers. Try it in the Ginza inspired cocktail; Kentucky Sparkler with bourbon! An interesting cocktail that utilizes spirits from all over the world, and appropriately named World Traveler, also uses Zipang Sparkling Sake as it's finishing touch.
Recipe provided by Zipang Sparkling Sake representatives
[post updated April 24, 2013]

Twitter, Facebook, StumbleUpon – str8upcocktails @ gmail.com – ©2013 Cheri Loughlin-The Intoxicologist, All Rights Reserved.
Make Yours a 'Better Cinco' with Zipang Sparkling Sake