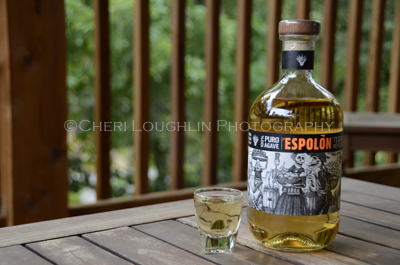 80 Proof / 40% alcohol
100% Puro Agave
Suggested Retail Price: $20 to $25 / 750ml bottle
Espolon Tequila Reposado Tasting Notes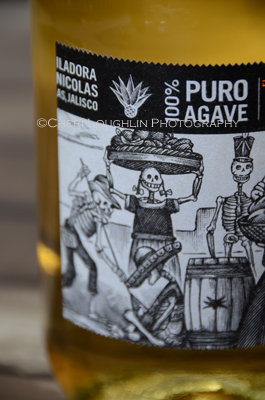 Color: Light caramel in bottle. Light straw to pale gold in shot glass.
Aroma: Light. Earthy. Gentle spice. No burn on nose.
Tasted Neat: Some sweetness. Heat. Cinnamon notes. Honeyed sweetness rather than sugary. Hint of black tea. Lemon peel. Vanilla.
Mouth Feel: Thin, but pleasant.
Comparable Spirit: In my opinion tequilas are so varied in earthiness, drying on the tongue and sweetness, it is difficult to pin two different tequilas to a similar taste profile. There are different tequilas for different uses and moods. Above all, always choose a 100% Agave tequila. Always choose quality within the price range you desire. It's definitely worth it.
Possible Uses, Pairings and / or Cocktails:
This is a great mixer tequila or could be served chilled in a shot. I would drink this on the rocks with simple lime twist. The gentle sweet notes of this tequila make it an interesting choice for certain. Espolon Tequila Reposado might also work well for cooking purposes.
Bebida de Puebla – created by Eric Alperin, The Varnish – Los Angeles
2 ounces Espolon Tequila Reposado
1/4 ounce Benedictine Liqueur
1/4 ounce Coffee Liqueur
1/2 ounce Dry Amontillado Sherry
Lemon Peel Garnish
Place all liquids in cocktail shaker with ice. Stir or shake according to personal preference. Strain into chilled coupe or cocktail glass. Garnish by twisting fresh lemon peel over cocktail to release essential oils.
Review sample provided by representatives of Campari America
Twitter, Facebook, StumbleUpon – str8upcocktails @ gmail.com – ©2012 Cheri Loughlin-The Intoxicologist, All Rights Reserved.
Review: Espolon Tequila Reposado