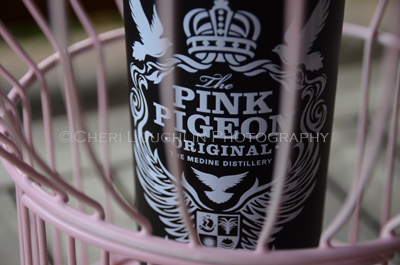 With Vanilla and other natural flavors
80 Proof / 40% alcohol
Suggested Retail Price: $34.99 / 750ml bottle
Availability: California, Arizona and Miami as of April 2012. More markets to follow.
The Pink Pigeon Mauritian Rum Tasting Notes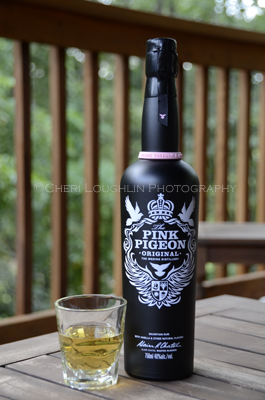 Color: Darker side of gold. Reminds me of end of season dried out cornfields in color.
Aroma: Just like smelling a bottle of vanilla extract. No burn. Sweet aroma.
Tasted Neat: Sweet enough to taste like vanilla liqueur. Coffee notes. Very much vanilla in flavor. Perfumed. Sort of mixing an average tasting rum with nice mouth feel with a good quality vanilla liqueur.
Mouth Feel: Somewhere in the lower range of medium.
Comparable Spirit: Marginally less sweetness than vanilla liqueur, but very much flavored like one. Not at all like any usual rum.
Possible Uses, Pairings and / or Cocktails: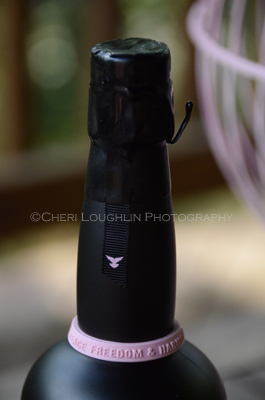 Great base for homemade vanilla. This isn't your ordinary Mojito or Daiquiri rum. Possibly a fruited daiquiri such as watermelon would work well. Might also pair nicely with warmed Horchata or add a splash to warmed chai tea.
Homemade Vanilla: 1 Vanilla Bean sliced to open. Place in glass jar. Fill with vanilla noted rum. Seal. Store in dark area. Lightly shake every few days. Allow flavor to meld with rum for 30 to 60 days. Use as you would vanilla extract. Vanilla bean can be used in next batch of vanilla by repeating the first steps. The second batch might take longer to achieve the same flavor profile as the first batch.
Playful Pigeon Punch – serves 2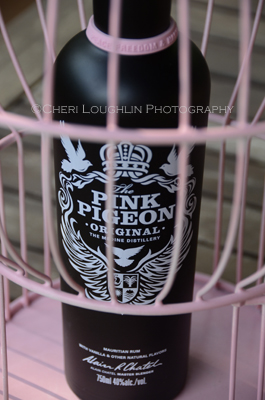 1 ounce Canned Coconut Milk
1 ounce Sweetened Pineapple Juice
3/4 ounce Fresh Lemon Juice
2 ounces Pink Pigeon Rum
Several Heavy Dashes Angostura Bitters
Top with Orange Crush Soda
Build over ice in small pitcher. Alternative: multiply batch according to number of servings needed. Build over block of ice in punch bowl.
Pink Pigeon Punch – serves 4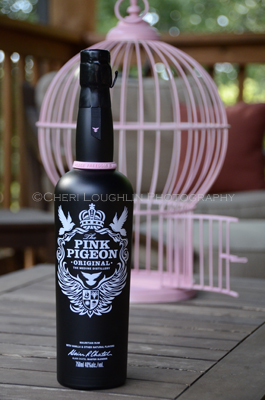 7 ounces Pink Pigeon Rum
3 ounces Fresh Lemon Juice
3/4 ounce Agave Nectar
7 ounces Fresh Watermelon Juice
12 ounces Ginger Beer
Watermelon Wedge Garnish
Build over ice in punch bowl or pitcher. Stir. Ladle into punch glasses with watermelon garnish.
Review sample provided by representatives of Pink Pigeon Rum
Twitter, Facebook, StumbleUpon – str8upcocktails @ gmail.com – ©2012 Cheri Loughlin-The Intoxicologist, All Rights Reserved.
Review: The Pink Pigeon Mauritian Rum