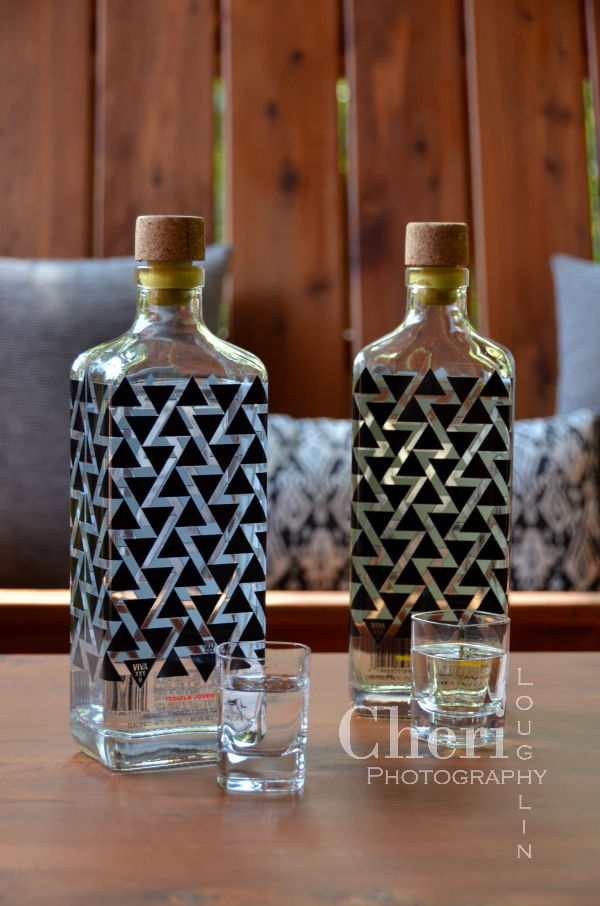 Have you ever wondered what the real price breakdown is when you purchase wine and spirits? Viva XXXII Tequila (Viva 32) believes in transparency in the bottle. They breakdown the hidden costs of what it takes to get the tequila in the bottle to a liquor store near you. You can find the nitty gritty down low about pricing on their website.
You will also discover Phil. Phil is the Viva XXXII Tequila mascot. You can find his cute little picture on the side of every bottle of Viva XXXII Tequila. But Phil isn't just a pretty face. Nope. Phil represents the philanthropic efforts of this tequila brand. Viva XXXII Tequila donates 10% of their proceeds to animal cruelty prevention through organizations such as Society for the Prevention of Cruelty to Animals (SPCALA), American Society for the Prevention of Cruelty to Animals (ASPCA), and Shelter Transport Animal Rescue Team (START).
There are many liquor brands that support animal cruelty prevention organizations. Check out one short list here. This list of liquor brands gives back to more than just animal cruelty organizations. Those are only short lists. There are surely many more brands that give back to their communities locally and on a grander scale.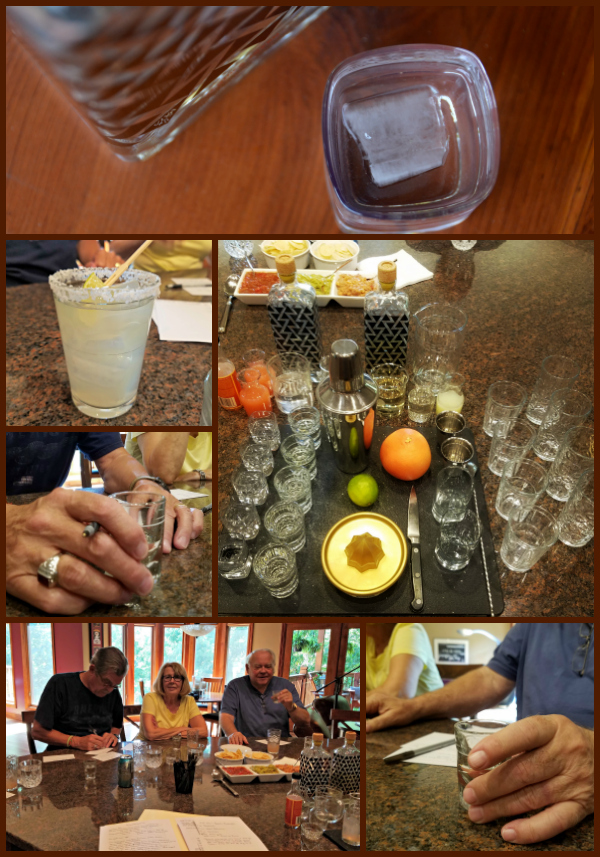 Viva XXXII Tequila provided by brand representatives. All comments and opinions are my own and that of the tasting team unless otherwise stated.
Viva XXXII Tequila Joven Review
$40 price point | 80 proof – 40% alcohol by volume | 100% blue agave
Joven expression is blended with the 3-year-old extra anejo expression
Follow @VivaTequila32 on Instagram and @Viva32Tequila on Facebook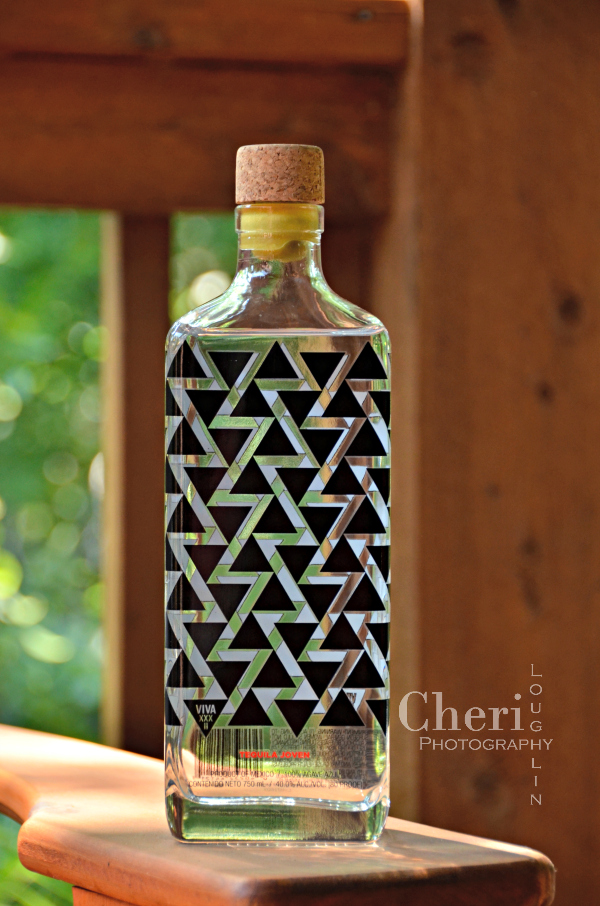 First Impressions: The bottle design is not my cup of tea (or shot of tequila), but others in the tasting group really liked it. One thought it looked like Aztec or Inca art. Another mentioned that it would look great as display on the back bar. The bottle has a modern design. It is also easy to grip while pouring. The stopper is cork on the outside and synthetic inside.
I did have an issue with the cork. Both tequila bottles were photographed on a pretty hot and humid afternoon outdoors. As the bottles sat, the corks began to ease up the neck of the bottle. At one point, one of the corks slid halfway out of the bottle without being moved or jostled around. I am sure there is a scientific explanation for that, but I am no scientist. I can only guess that it had to do with the heat and humidity, because once the bottles were back indoors the corks stayed put.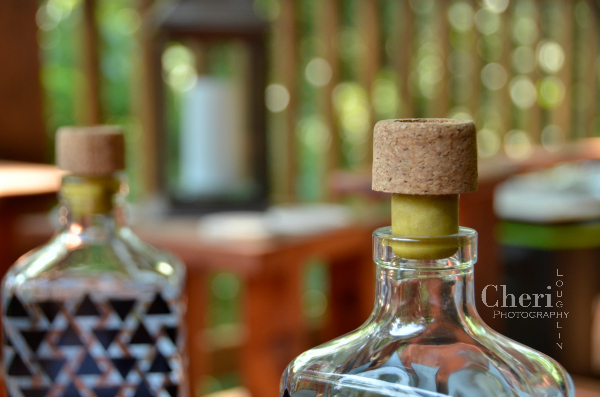 Something that caused great discussion was that the bottle did not display the name or type of spirit in the bottle clearly enough. There is only a tiny brand logo at the bottom corner of the bottle. The words tequila and joven are very small at the bottom of the bottle as well. For those of us who wear contacts and reading glasses, small print like that could easily be missed. If this bottle were sitting out on display on an endcap rather than on the tequila aisle itself, one might not know what kind of spirit were in the bottle.
Color: Clear
Aroma: Each person on the tasting team smelled something different. One said it was rather bland. Another mentioned how mild it was. Yet another detected pepper. I picked up earthy sweetness, with hint of floral and a bit of spice like that of pepper. I got a slight tickle in the very back of my throat while smelling this. The most interesting was one taster said she smelled dark chocolate along with light pepper. Just goes to show that aroma and taste are subjective.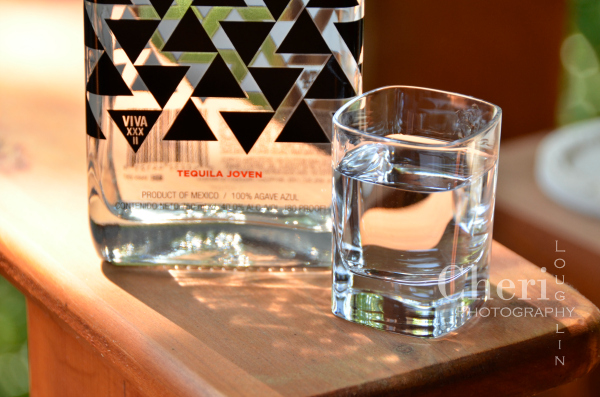 Tasted Neat: A couple of tasters wanted to know where the lime and salt were considering they had a shot of tequila right in front of them. While that is the way to throw back a shot of tequila, our primary concern was breaking down the taste.
One taster said it felt a little rough to her. But then another taster said he thought it was very smooth. There is some burn to this sipped neat. But there are also earthy flavors like grassy green sweetness. The pepper flavor is quite evident.
Tasted with Ice: A little bit of ice melting into the spirit helped tame down some of the ragged burn. It also enhanced the natural sweetness and spice of the spirit. It has good clean medium mouth feel. Lemon and lime citrus peel notes can also be identified. We all agreed that this would not be a go to sipping tequila for us, but we could see it as a clean quick shot. Now where did I put the lime and salt?
Overall Impressions: I would not necessarily sip this on the rocks, but I know others might. I am more likely to use this in a cocktail, so that is what I did.
Viva XXXII Tequila Joven Paloma Cocktail
This is a variation of the standard Paloma recipe. A traditional Paloma consists of tequila, lime juice, and grapefruit soda. I was looking to make something a little more fruit forward with complexity and balance within the drink. This was a hit with tasters!
It is light, refreshing and not too sweet. It is an easy sipper loaded with grapefruit flavor and spicy tequila notes weaved throughout.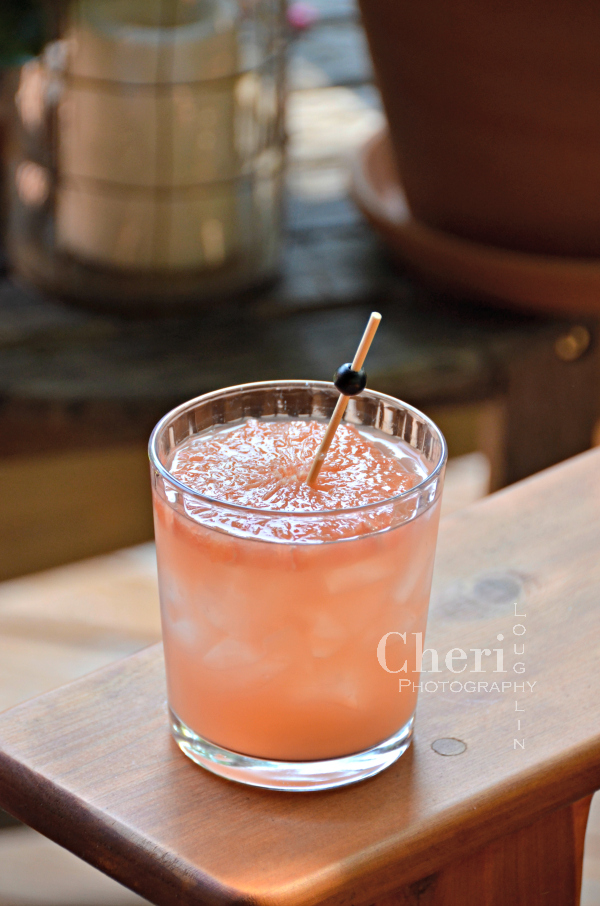 Paloma – recipe variation by Cheri Loughlin
2 ounces Viva XXXII Tequila Joven
2 ounces Ocean Spray Ruby Red 100% Juice (no sugar added)
1/2 ounce Lime Juice
1-1/2 ounce Fresca Original Citrus
2 dashes Regans' Orange Bitters
Grapefruit Slice
Place ice in a tall glass. Add in tequila, juices and bitters. Stir briefly. Top with Fresca. Garnish with a floated slice of grapefruit.
Viva XXXII Tequila Reposado Review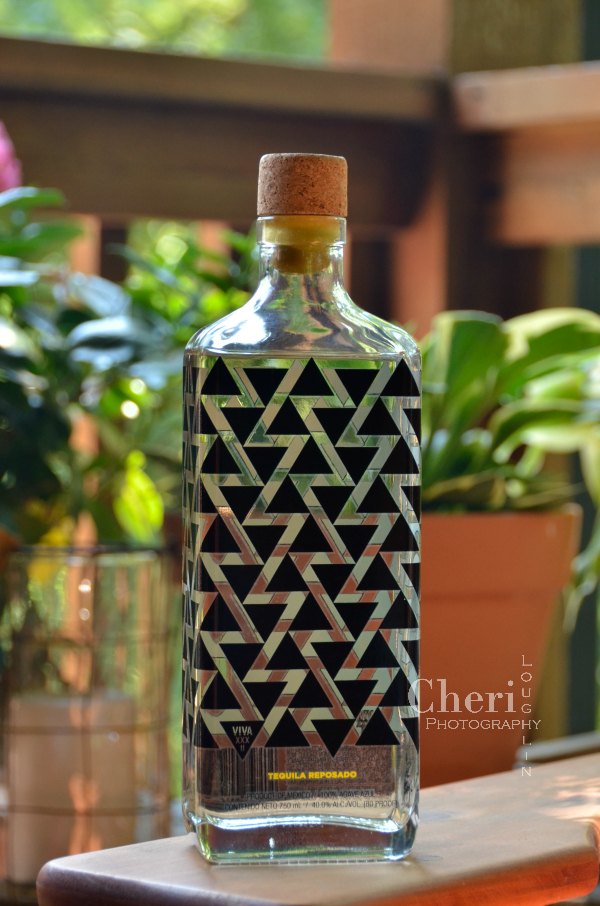 $45 price point | 80 proof – 40% alcohol by volume | 100% Agave
Reposado is rested for six months in American Oak Barrels
First Impressions: Bottle design is the same as described for the joven expression.
Color: Pale, pale gold.
Aroma: One taster thought the reposado was weaker than the joven regarding smell. Again one of the tasters said she smelled dark chocolate. I picked up less sweetness in this expression than in the joven. This one contained more earthy aroma with mild grassy sweetness. Then out of left field I detected leather (like new car smell) buried deep within. Weird, huh!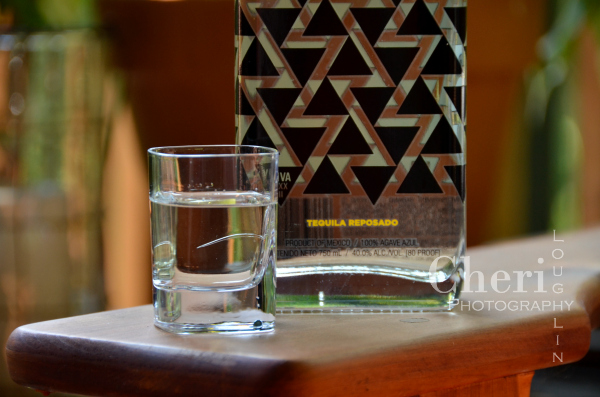 Tasted Neat: Everyone commented about how much smoother the reposado was compared to the joven. There is very little burn while still keeping the warmth felt deep in the throat. It has terrific mouth feel with lots of depth and deep flavor notes. There is mild floral sweetness and warmth in the lingering finish.
Tasted with Ice: If there was a hint of burn before, it is completely gone with a little ice melting in the glass. The reposado rolls over the tongue with great mouth feel. It has natural sweetness like that of sweet, mild, edible flowers. The spice mellows just a fraction.
One taster said he could barely tell a difference between tasting neat and with ice. It is super smooth making it extremely easy to sit and sip for lingering periods of time. Another taster said she tasted dark chocolate and light pepper. I'm a believer!
Overall Impressions: Everyone loved this one and thought it was a good value for the price. This one was definitely favorited over the joven. It is excellent mild sipping tequila. The reposado expression feels like a modern spin to traditional tequila. I can't really explain why.
Viva XXXII Tequila Reposado Spice Is Nice Margarita
Even though we all loved sipping this straight, we always make room for a cocktail. This is my modern spin on the classic margarita. Since there was mild heat and a bit of pepper in the flavor notes of the tequila, I thought the addition of a lightly spiced liqueur would be nice. One taster said it was outstanding. I always love to hear that kind of feedback! There is a hint of sweet spice from the Falernum with crisp citrus notes.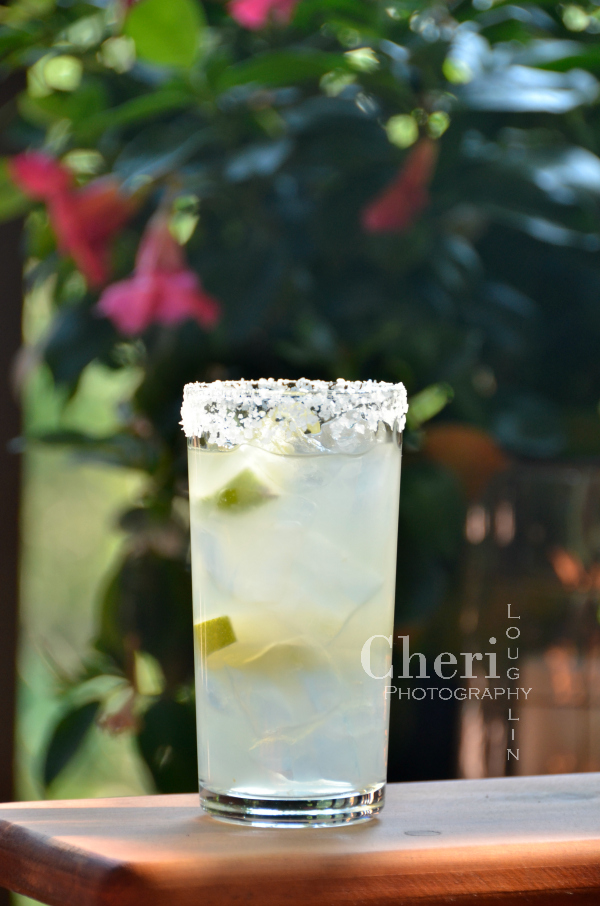 Spice Is Nice Margarita – variation by Cheri Loughlin
2 ounces Viva XXXII Tequila Reposado
1/2 ounce Velvet Falernum (make your own)
1/2 ounce Cointreau Orange Liqueur
3/4 ounce Fresh Lime Juice
Salt
Lime Wedge
Swirl a lime wedge around the rim of a tall glass. Roll the rim of the glass into salt. Fill the glass with ice. Add tequila, Falernum, orange liqueur and lime juice to the glass. Stir briefly. Garnish with a lime wedge.
Subscribe to the Newsletter
All content ©2017 Cheri Loughlin, The Intoxicologist. All Rights Reserved. Chat with Cheri @TheIntoxicologist on Instagram and facebook.com/Intoxicologist
Cheri Loughlin is the Omaha writer and photographer behind www.intoxicologist.net. Email Cheri with comments and questions at str8upcocktails at gmail.com.
Viva XXXII Tequila Joven and Reposado Review