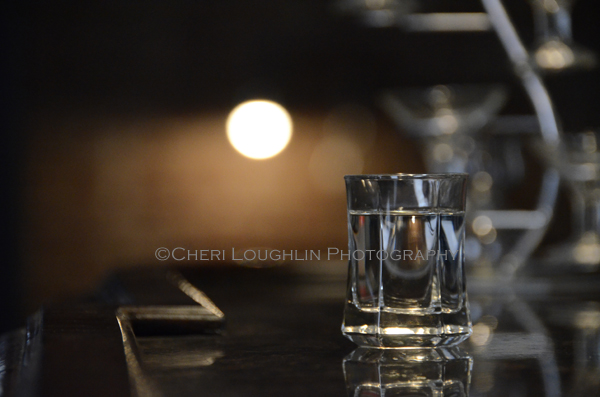 Premium Cruzan Rum from Island of St. Croix and Strawberry Liqueur
42 Proof / 21% alcohol
Suggested Retail Price: $13 to $15 range
Availability: Widely available within the US.
Tasting Notes
Color: Clear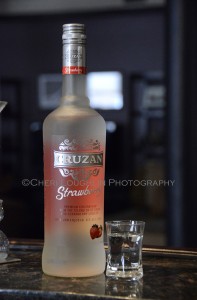 Aroma: Strawberry lip gloss. Nice rounded berry aroma. No burn.
Tasted Neat: Very sweet. Strawberry is light, not too overwhelming. I think if the strawberry flavor were more pronounced this might take on a more artificial feel, but works nicely as is.
Mouth Feel: Thin.
Possible Uses, Pairings and / or Cocktails: Quick and easy strawberry daiquiri. Possibly mixed with tea for easy two ingredient cocktail.
Cruzan Kiss
1 ounce Cruzan Strawberry Rum
4 ounces Rose Champagne
Place rum in cocktail shaker with ice. Shake to chill. Strain into chilled champagne flute. Top with Rose Champagne.
Cruzan Strawberry Rosemary Punch
1 – 750ml Bottle Cruzan Strawberry Rum
6 ounces Fresh Lime Juice
24 ounces Ginger Ale
6 Rosemary Sprigs
Rosemary Ice*
Lightly tap 4 rosemary sprigs against palm of hand to release fragrance. Place 4 rosemary sprigs in bottle of strawberry rum. Allow to stand for an hour. Pour rum into pitcher or punch bowl. Remove rosemary stems and discard. Add lime juice and chill until ready to serve. Add rosemary ice and ginger ale to rum mixture just before serving. Garnish individual servings with small rosemary sprigs.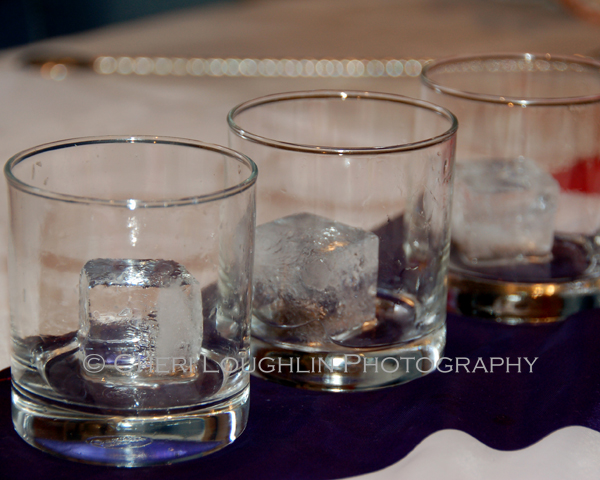 Rosemary Ice: Fill round container with water and several rosemary sprigs. Freeze. OR Bring water to boil. Pour over several rosemary stems. Steep for several minutes. Discard rosemary. Pour rosemary water into individual ice cube trays.
Find more Cruzan Rum reviews and cocktail recipes by following the link.
Review sample courtesy representatives of Beam Global Wine & Spirits / Cruzan Rum
Twitter, Facebook, StumbleUpon – str8upcocktails @ gmail.com – ©2012 Cheri Loughlin-The Intoxicologist, All Rights Reserved.
Review: Cruzan Strawberry Rum