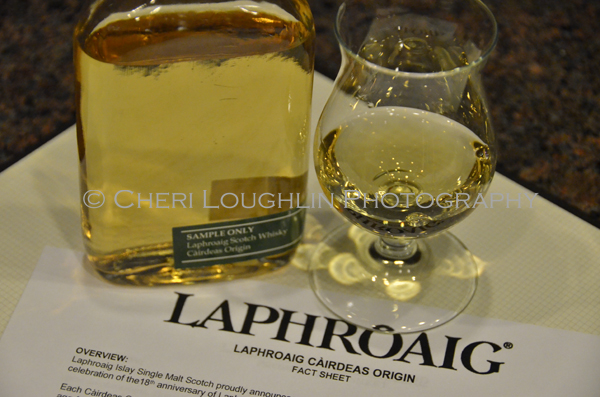 Cairdeas is pronounced (car-chas) with traditional Gaelic meaning of "friendship"
51.2% alcohol
Suggested Retail Price: $74.99
Availability: 3,000 bottles with limited distribution in Arizona, Northern & Southern California, Connecticut, Illinois, Maryland, Massachusetts, New York, Minnesota, Montana, New Hampshire, New Jersey, North Dakota, Pennsylvania, South Carolina, South Dakota, Texas, Washington, Washington D.C., West Virginia and Wyoming.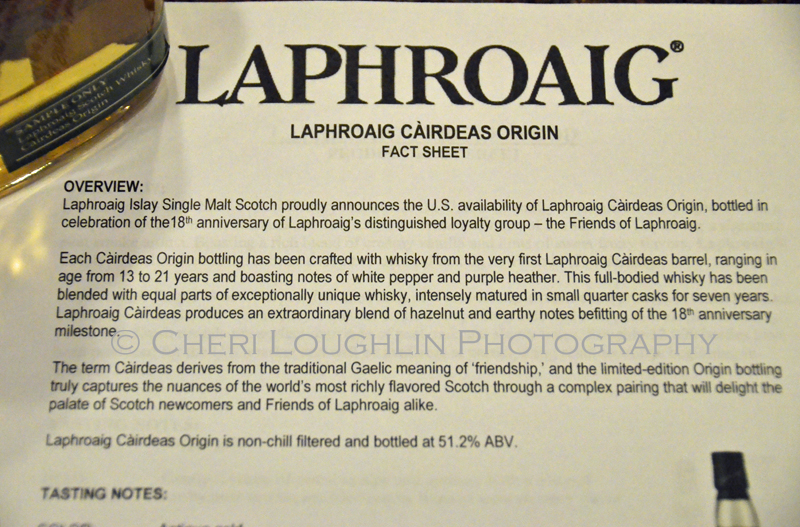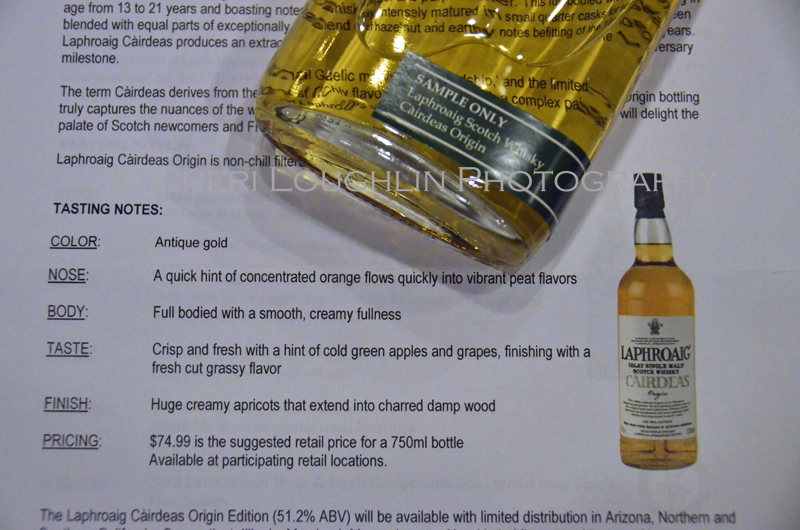 Click on fact sheet images for larger, readable view. Images open to this site.
Tasting Notes
Color: Light gold. Beautiful subtle color.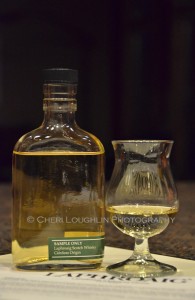 Aroma: Peat smokiness much lighter than Laphroaig, but true to Laphroaig character. Nut flesh without oiliness or nut skin. Honeyed.
Tasted Neat: Very little burn. Gentle sweetness. Feather light. Hint of pepper. Heat grows as it is sipped.
Mouth Feel: Light
Comparable Spirit: If you are a fan of peated scotches, Laiphroaig particularly, this would most likely be something you would enjoy.
Possible Uses, Pairings and / or Cocktails: neat, with splash of water or a few rocks.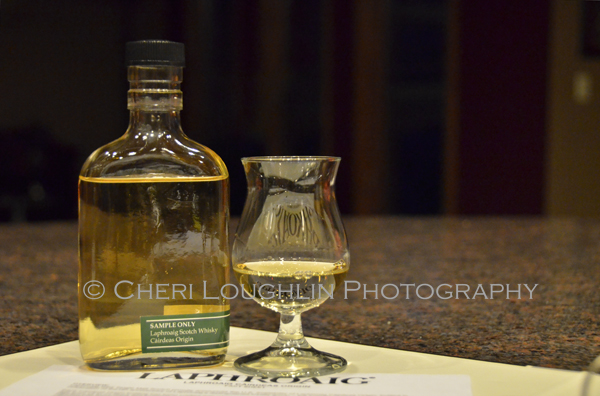 Review sample courtesy representatives of Laphroaig & Beam Global Wine & Spirits
Twitter, Facebook, StumbleUpon – str8upcocktails @ gmail.com – ©2012 Cheri Loughlin-The Intoxicologist, All Rights Reserved.
Laphroaig Islay Single Malt Scotch Whisky Cairdeas Origin