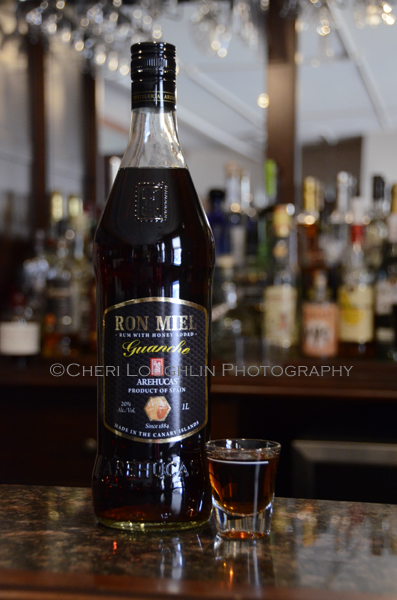 Rum with Honey Liqueur. Made in the Canary Islands.
40 Proof / 20% alcohol
Suggested Retail Price: Within the $15 range.
Availability: Not sure of wide availability, but have found it at a few online liquor stores.
Tasting Notes
Color: Dark auburn. Rich red tones.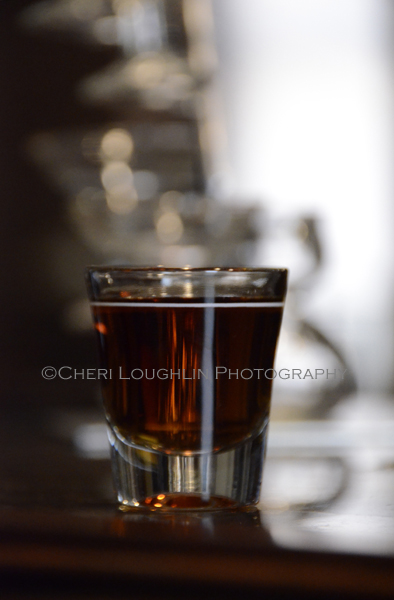 Aroma: Black tea. Honey. Dark Molasses
Tasted Neat: Extremely sweet. Both rum and honey flavors come through. Also detecting hints of black tea. So much sweetness though. It is difficult to pick out distinct flavors other than syrupy sweetness.
Mouth Feel: Medium
Possible Uses, Pairings and / or Cocktails: This might be useful for sweetening tea. Something with a bitter edge would probably pair nicely with this since it is so overly sweetened.
Old Spaniard
1-1/2 ounce Golden Rum
1 ounce Ron Miel Honey Rum
1/2 ounce Lime Juice
5 to 8 Fresh Mint Leaves
Dash Classic Bitters
Mint Sprig Garnish
Combine liquids and mint in cocktail shaker with ice. Shake to blend & chill. Strain into chilled cocktail glass. Garnish with additional mint sprig.
Ron Miel Sling
1 ounce Ron Miel Honey Rum
1 ounce Gin
1/2 ounce Sweet Vermouth
1/2 ounce Lemon Juice
Dash Classic Bitters
Ginger Ale
Mint Sprig & Cherry Garnish
Combine liquids in cocktail shaker with ice. Shake to blend. Strain into highball or sling glass over fresh ice. Top with ginger ale. Garnish with mint sprig and cherry.
Review sample courtesy representatives of Copa Spirits Company
Twitter, Facebook, StumbleUpon – str8upcocktails @ gmail.com – ©2012 Cheri Loughlin-The Intoxicologist, All Rights Reserved.
Review: Ron Miel Honey Rum Arehucas