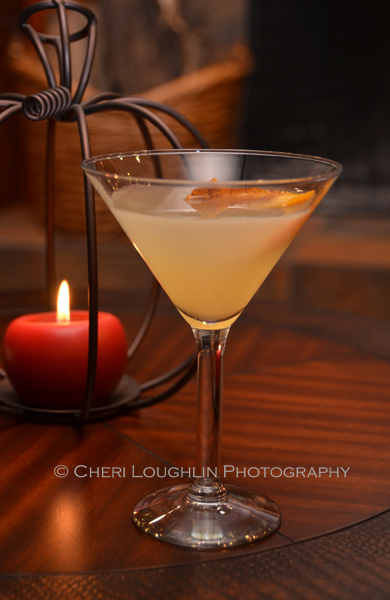 If you ever feel like kicking an ordinary Margarita recipe up a notch, then try this Spiced Orange Margarita recipe. The Spiced Orange Margarita flavor just goes to show what a little flavored simple syrup can do for your cocktail experience. The Spiced Orange Syrup takes a few minutes time to make and a handful of ingredients you probably already have in your pantry. The flavor results are well worth a few minutes prep work.
The Spiced Orange Margarita is a mouthwatering alternative style margarita with luscious orange spiced notes. Prepare cocktail style or serve in large rocks glass over fresh ice. Multiply the recipe for easy pitcher style serve for parties and home entertaining. The Spiced Orange Margarita makes a great choice for traditional tequila themed holidays such as National Margarita Day, Cinco de Mayo and Mexican Independence Day. It's orange spice tones pair nicely with festive fall occasions as well.
Spiced Orange Margarita Cocktail Recipe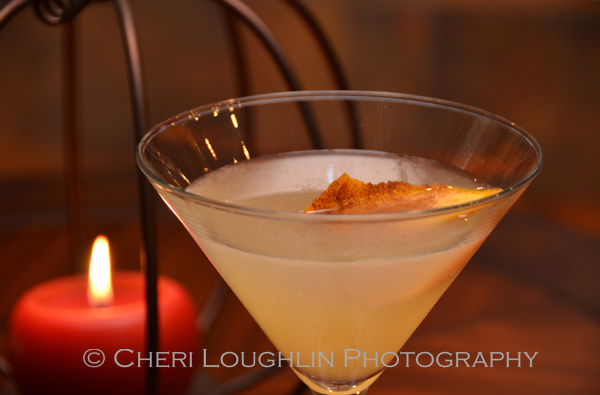 Spiced Orange Margarita – recipe by Cheri Loughlin, The Intoxicologist
2 ounces Camarena Reposado Tequila
3/4 ounce Lime Juice
3/4 ounce Lemon Juice
3/4 ounce Spiced Orange Syrup*
            Or 1 ounce Spiced Orange Syrup* for sweeter taste
Orange Twist & Allspice Garnish
Combine tequila, lemon and lime juices and 3/4 ounce syrup in cocktail shaker with ice. Shake to blend and chill. Dip thin straw into cocktail shaker to sample taste. If you need a wee bit more syrup for sweeter taste, add another 1/4 ounce. Shake briefly to blend. Strain into chilled cocktail glass. Garnish with orange twist dipped in allspice powder.
*Spiced Orange Syrup – created by Cheri Loughlin, The Intoxicologist
Zest of 1 Orange
10 to 12 Whole Cloves
1 heaping tablespoon Whole Allspice
3/4 cup water
1-1/2 cup Cane Sugar or Granulated Sugar
1 ounce Vodka – acts as preservative (optional)
Place all ingredients in saucepan over medium heat. Heat until sugar is completely dissolved (approximately 5 minutes). Strain into heat resistant glass container with lid. Add vodka as preservative if desired. Swirl to blend. Discard zest and spices. Allow syrup to cool before placing lid on container. Seal. Refrigerate syrup. Syrup will remain fresh approximately two weeks.
The Spiced Orange Margarita cocktail recipe was commissioned by representatives of Camarena Tequila as part of the Corporate Mixology program offered by Cheri Loughlin, The Intoxicologist. Find more recipes created by Cheri Loughlin for Camarena Tequila on this site and at tequilacamarena.com and by following Camarena Tequila on Facebook and Twitter.
All content ©2013 Cheri Loughlin, The Intoxicologist. All Rights Reserved. Chat with Cheri @Intoxicologist on Twitter and facebook.com/Intoxicologist or str8upcocktails@gmail.com