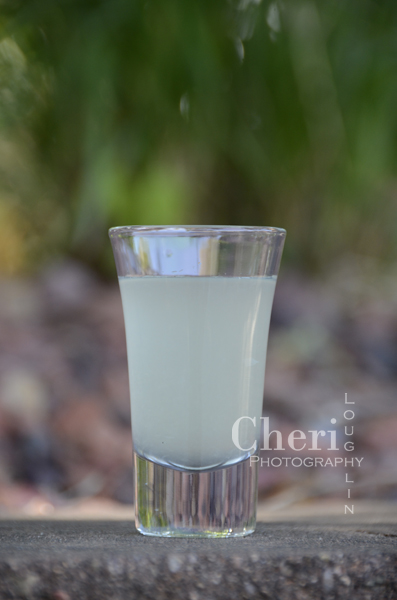 When someone says shots the usual suspects come to mind; Jager Bombs, Jello Shots, Mudslides, Buttery Nipples and all the popular shots often circulating bars and nightclubs. But there is an alternative service that shots play in home entertaining. Bite sized portions of finger food are samples of full size meals. So, tiny shots could be considered sip sized portions of full size cocktails when placed in the right setting.
Think about organizing a tasting party with bite sized portions of tasty finger foods for friends to nosh on. Include a variety of sip size portions of your favorite cocktails for guests to sample as well. These mini cocktails could be considered shots, but when crafted in the likeness of specialty cocktails they become much more.
Try the Mini Daiquiri for starters. It is a variation one of summer's most loved cocktails, the classic Daiquiri. The difference is this mini shot uses homemade lemon sour. It can be served with or without a delicious taste changing sugar and citrus rim. Another mini shot ideal for tasting parties includes the French Flirt inspired by the French 75 classic cocktail. The Vampire Killer shot and Blood Shot are both perfect for brunch style tastings since they are closely related to the Bloody Mary. Another fun theme idea for a tasting party would include mini bite sized desserts and dessert shots.
Mini Daiquiri Shot Recipe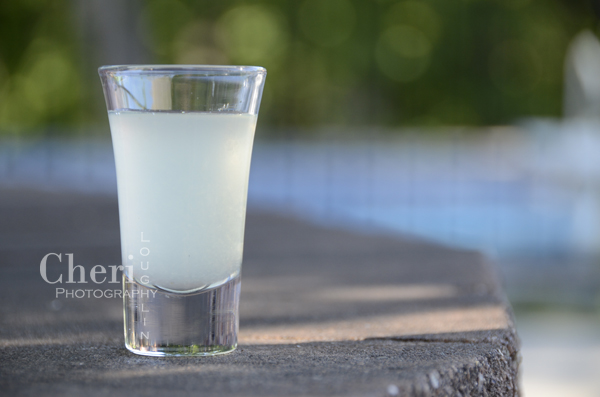 Mini Daiquiri – recipe by Cheri Loughlin, The Intoxicologist
1/2 ounce Silver Rum
1/2 ounce Triple Sec
1/2 ounce Lemon Sour*
1/4 ounce Lime Juice
Sugar & Lime Wedge – optional
Rim a shot glass with lime. Dip into sugar. Set aside. Combine liquids in cocktail shaker with ice. Shake to blend and chill. Strain into prepared shot glass.
Lemon Sour Recipe
Lemon Sour – recipe by Cheri Loughlin
2 cups Fresh Lemon Juice
1/2 cup Sugar
1/4 cup Water
1 ounce Vodka – optional
Place sugar and water in saucepan. Bring to simmer, stirring continuously. Add lemon juice. Remove from heat. Allow to cool. Add vodka as preservative if desired. Store in refrigerator in sealed container.
All content ©2014 Cheri Loughlin, The Intoxicologist. All Rights Reserved. Chat with Cheri @Intoxicologist on Twitter and facebook.com/Intoxicologist or str8upcocktails@gmail.com