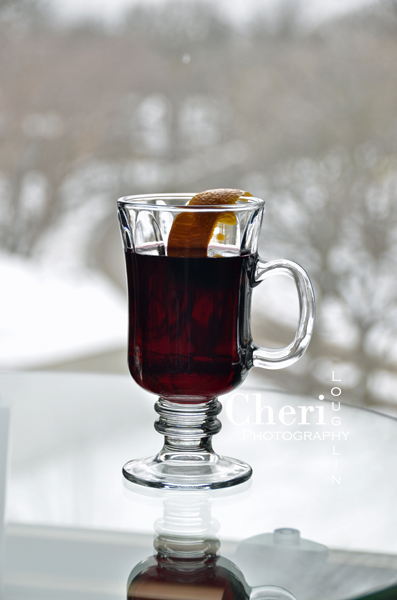 Mulled wine might be most closely be associated with holiday celebrations, but ironically has a single day in March devoted to celebrating its spicy warmth.
March 3 is National Mulled Wine Day.
Pull out all the stops (pans, graters, measuring cups and timers) to make an old fashioned traditional mulled wine in an hour or so, or cut right to the chase and enjoy a satisfying and enjoyable cup of Easy Barefoot Mulled Merlot in a few minutes. The choice is yours. Cheers!
Easy Barefoot Mulled Merlot Recipe
Barefoot Mulled Merlot – recipe by Cheri Loughlin, The Intoxicologist
3 ounces Barefoot Merlot Wine
2 teaspoons Brown Sugar
1/2 ounce Orange Juice
Pinch Ground Cloves and Ground Nutmeg
Cinnamon Stick Garnish
Place liquids and spices in heatproof measuring cup. Microwave for 30 to 60 seconds to warm. Stir with cinnamon stick. Recipe can also be multiplied and slow heated in sauce pan over low heat for multiple serve.
The Barefoot Mulled Merlot recipe was commissioned by Barefoot Wine & Bubbly as part of the Corporate Mixology program offered by Cheri Loughlin, The Intoxicologist. Find more recipes created by Cheri Loughlin for Barefoot Wine & Bubbly on this site and at BarefootWine.com and by following Barefoot Wine on Facebook.
All content ©2012 Cheri Loughlin, The Intoxicologist. All Rights Reserved. Chat with Cheri @Intoxicologist on Twitter and facebook.com/Intoxicologist or str8upcocktails@gmail.com
Easy Barefoot Mulled Merlot