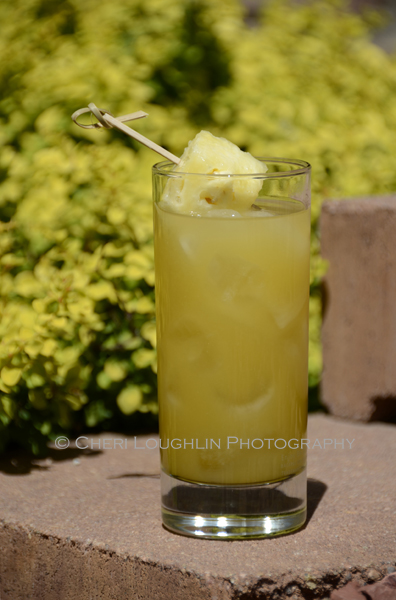 The Mai Tai is a favorite for beach side / pool side sipping. It's decadently delicious. Trying to keep that girlish figure? No worries. The lower calorie Mai Tai weighs in at approximately 127 calories and may be found by following the link.
Mai Tai
2 ounces White Rum
1 ounce Dark Rum
3/4 ounce Orange Curacao
3/4 ounce Orgeat (Almond Syrup)
1/2 ounce Lime Juice
Pineapple Spear & Lime Wedge
Build in highball glass over fresh ice. Garnish with pineapple spear & lime wedge.
All content ©2013 Cheri Loughlin, The Intoxicologist. All Rights Reserved. Chat with Cheri @Intoxicologist on Twitter and facebook.com/Intoxicologist or str8upcocktails@gmail.com