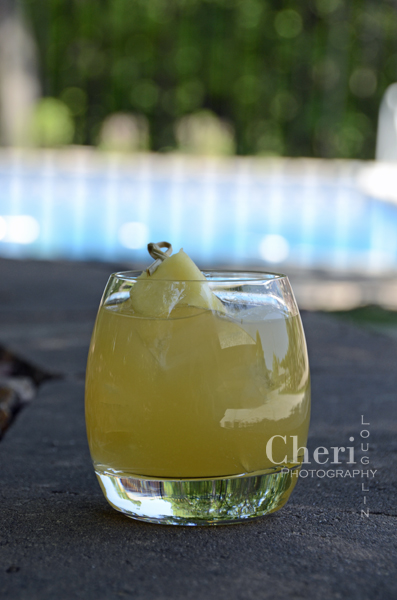 A delicious frozen, blended Pina Colada topped with floated dark rum is one of my favorite summer vacation style drinks. They are a bit sweet and heavy on calories though. A few too many traditional Pina Coladas and the girlish figure becomes a little too much for the itty bitty polka dot bikini if you know what I mean.
The Coco Colada is a lighter, non-blended Pina Colada variation. Instead of heavily sweetened coconut cream, this drink uses coconut water and light orange juice. These slight changes cut the calories drastically while still allowing authentic tropic flavor to shine through. Spiced rum adds an extra kick of flavor and hint of vanilla to the drink. If you prefer fresh squeezed orange juice to bottled light orange juice, by all means use that instead. The recipe as written contains approximately 128 calories. The Coco Colada drink is low calorie and full of flavor. Win. Win.
Coco Colada Low Calorie Drink Recipe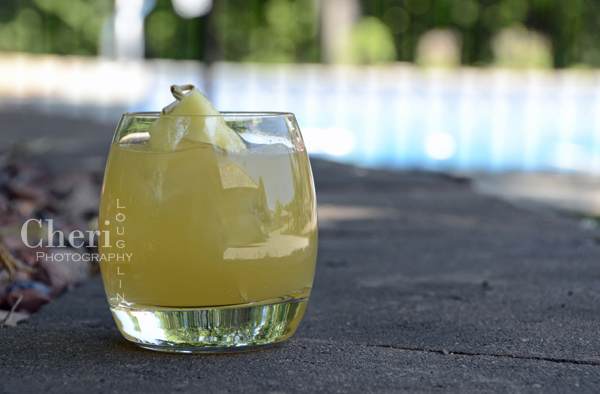 Coco Colada – recipe by Cheri Loughlin, The Intoxicologist
1-1/2 ounce Shellback Spiced Rum
1/2 ounce Pineapple Juice
2 ounces Coconut Water
1/2 ounce Light Orange Juice
Pineapple Spear Garnish – optional
Build in highball glass over fresh ice. Stir. Garnish with pineapple spear if desired. Approximately 128 calories.
Coco Colada is an excellent vacation cocktail. It reminds of summer, cruises and tropical destinations. Sip this poolside or at the beach. Keep the Coco Colada in mind for Fourth of July parties, Memorial Day and Labor Day.
The Coco Colada drink recipe was commissioned by representatives of Shellback Rum as part of the Corporate Mixology program offered by Cheri Loughlin, The Intoxicologist. Find more recipes created by Cheri Loughlin for Shellback Rum on this site and at ShellbackRum.com and by following Shellback Rum on Facebook.
All content ©2014 Cheri Loughlin, The Intoxicologist. All Rights Reserved. Chat with Cheri @Intoxicologist on Twitter and facebook.com/Intoxicologist or str8upcocktails@gmail.com