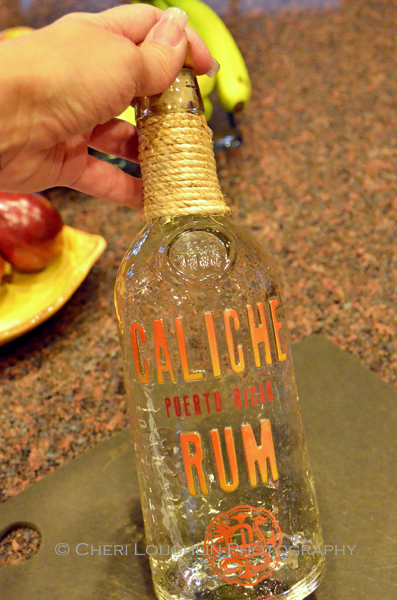 Caliche Rum sample and recipes provided by brand representatives. All photos and opinions are my own unless otherwise stated.
Caliche Rum is aged up to four years. The purpose of slow blending is to give the rum an extremely smooth, modern characteristic with unique, clean balance of vanilla and citrus flavor and hint of oak. The intention in taste experience is an immediate rum flavor with velvety texture, followed by hints of caramel and vanilla. Citrus lingers slightly providing a crisp note then cleanly disappears with light tannins and oak. – media materials provided by brand representatives
Distilled, aged and bottled by Destilleria Serrallés, Inc. Ponce, Puerto Rico.
80 Proof / 40% alcohol
Suggested Retail Price: $25 range
Availability: Initially available in New York, Los Angeles, Miami, Chicago and Dallas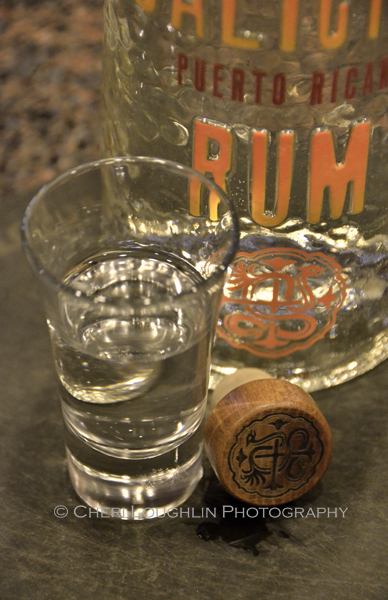 Caliche Rum Tasting Notes
Color: Clear
Aroma: Some burn. Flat. Bit non-descript as far as rum goes.
Tasted Neat: Butterscotch. Quite a bit of burn. Burn does dissipate rather quickly, though. Barely any sweetness. Buttery is faint. Slight vanilla. Hardly any roundness as some rums seem to have. Little bit of toffee. Hint of coffee. Light citrus.
Mouth Feel: Thin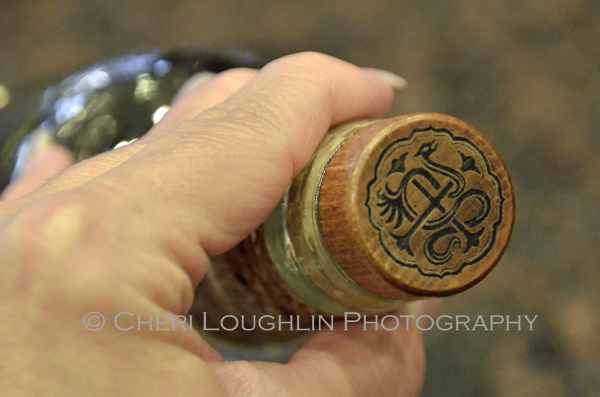 I love the rope around the neck of the bottle and the wooden bottle stopper. Interesting design etched in the wood, too. Not a fan of the orange lettering or the actual bottle though. But hey, it's what's inside that counts, right?!
Caliche Rum Cocktail Recipes
Possible Uses, Pairings and / or Cocktails: Rum cocktails always make an appearance on my back deck when warmer weather finally makes its way back around. Pick up a bottle, grab a shaker and enjoy the sunshine.
Caliche Rum has a nice selection of cocktails on their website. I thought you might enjoy the two below for starters.
Cali Grapefruit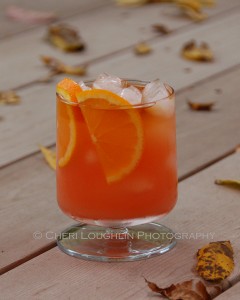 2 ounces Caliche Rum
1/2 ounce Campari
1 ounce Grapefruit Juice
1/4 ounce Agave Nectar
Club Soda
Grapefruit Wedge Garnish
Combine Caliche Rum, Campari, juice and agave nectar in cocktail shaker with ice. Shake to blend. Pour into goblet or highball glass over fresh ice. Top with club soda. Garnish with grapefruit wedge.
Cali Gold
2 ounces Caliche Rum
1 ounce Lime Juice
1/2 ounce Pineapple Juice
1/4 ounce Agave Nectar
3 – 6 Cilantro Leaves
Cilantro Leaf Garnish
Lightly muddle cilantro leaves in mixing glass. Add liquid ingredients with ice. Shake to blend and chill. Strain into highball glass over fresh ice. Garnish with cilantro leaf.
Review sample courtesy representatives of Caliche Rum – @CalicheRum on Twitter – CalicheRum on Facebook
Subscribe to the monthly Newsletter
All content ©2016 Cheri Loughlin, The Intoxicologist. All Rights Reserved. Chat with Cheri @Intoxicologist on Twitter and facebook.com/Intoxicologist
Cheri Loughlin is the Omaha writer and photographer behind www.intoxicologist.net and author of Cocktails with a Tryst: An Affair with Mixology and Seduction. You can email Cheri with comments and questions at str8upcocktails@gmail.com.