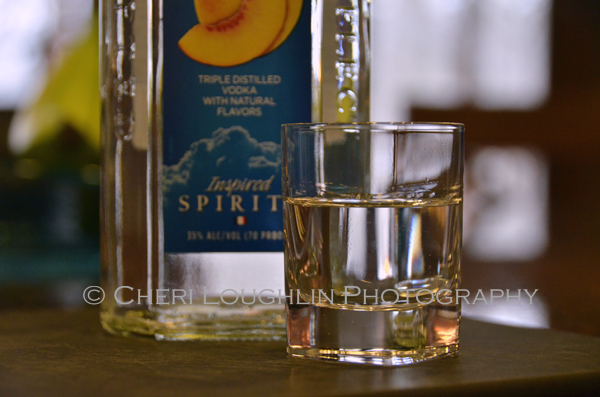 EPIC Peach Vodka review sample courtesy representatives of representatives of EPIC Vodka & Sazerac – @EPICVodka on Twitter – EPICVodka on Facebook
70 Proof / 35% alcohol
Suggested Retail Price: $12.99 / 750ml
Availability: Epic began shipping to approximately 30 US states in February with the goal to become nationwide as the year progresses.
EPIC Vodka is available is Classic and will be available in Whipped Cream, Kiwi Strawberry, Cherry, Cake and Coconut flavors at 70 proof / 35% alcohol. More flavors projected at a later date.
EPIC Peach Vodka Tasting Notes
Color: Clear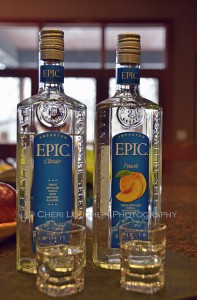 Aroma: Peach for sure. Sweet succulent peach. Not sugary peach, but juicy peach. No burn.
Tasted Neat: Sweet! Not as sweet as liqueurs, but was definitely surprised at the sweetness in this 35% alcohol flavored vodka. Some flavored vodkas of this same alcohol content are not nearly as sweet. Peach flavor is very good. Ripe peach. Some burn. Slight artificial flavor in the aftertaste, but nice juice peach in the initial taste.
Mouth Feel: Medium. Bit thinner than the EPIC Classic, but still rolls over the tongue rather nicely.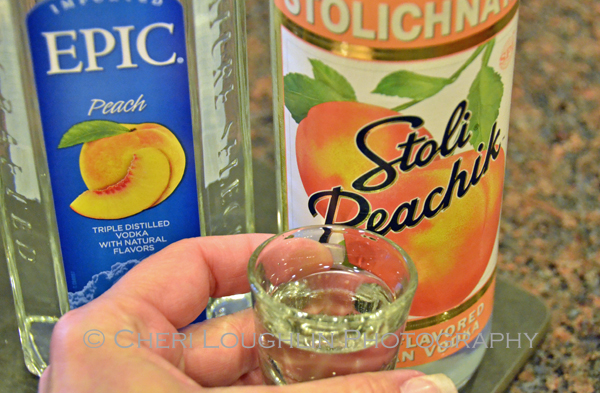 Comparable Spirit: Compared this to Stoli Peachik which contains peach flavor and is the same 35% alcohol content. EPIC Peach is much sweeter with more peach flavor and less burn.
EPIC Peach Vodka Cocktail Recipes
Possible Uses, Pairings and / or Cocktails: I see fresh spring cocktails in my future. Variations on Fuzzy Navels for sure. Simple Peach Vodka and Sprite (Zero if watching the girlish figure) or Soda would be a breeze.
EPIC Vodka has a few recommendations as well…
EPIC Cosmo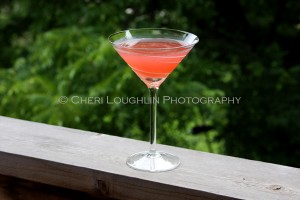 1-1/2 ounce EPIC Peach
3 ounces Cranberry Juice
Splash Peach Schnapps
1 teaspoon Lime Juice
Combine liquids in cocktail shaker with ice. Shake to blend and chill. Strain into chilled martini glass. Though they didn't call for it, I think a fresh or even frozen peach slice would make a wonderful garnish!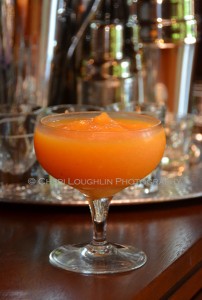 EPIC Georgian
2 ounces EPIC Peach Vodka
1/2 ounce Lime Juice
1/2 ounce Orange Juice
1/2 ounce Elderflower Liqueur
Combine liquids in cocktail shaker with ice. Shake to blend and chill. Strain into chilled martini glass. Oh, my! I can totally see this one blended into a frozen poolside sipper, can't you?! Throw in some frozen peaches and whirl away!
Review sample courtesy representatives of representatives of EPIC Vodka & Sazerac – @EPICVodka on Twitter – EPICVodka on Facebook
Subscribe to the monthly Newsletter
All content ©2016 Cheri Loughlin, The Intoxicologist. All Rights Reserved. Chat with Cheri @Intoxicologist on Twitter and facebook.com/Intoxicologist
Cheri Loughlin is the Omaha writer and photographer behind www.intoxicologist.net and author of Cocktails with a Tryst: An Affair with Mixology and Seduction. You can email Cheri with comments and questions at str8upcocktails@gmail.com.