We have quality single malt scotch for your enjoyment.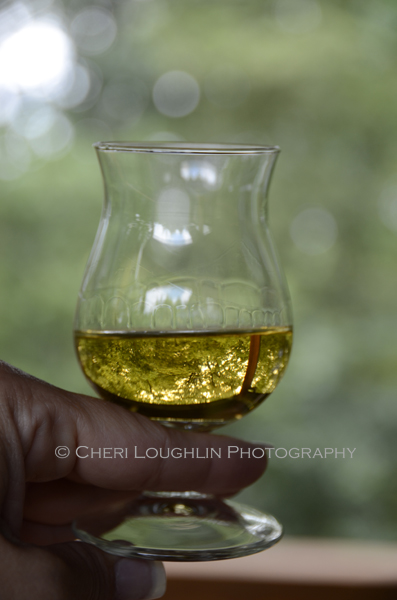 In the world of single malt scotches, you're more likely to see an old fashioned glass with glistening scotch resting neatly or nestled snuggly within a few chilly rocks than served in a chilled martini glass cocktail style. But in the world of mixed drinks, scotch cocktails are seeing an increase in popularity. There are diehard scotch enthusiasts who believe the spirit shouldn't be tainted with more than a bit or air, water or possibly a cube of ice. But adventurous consumers demand more. They've tasted and sampled the scotch. Now they want to explore and experiment with scotch cocktails.
Cameron's Kick Scotch Cocktail
Like so many classic cocktails, Cameron's Kick can be found with numerous recipe variations. I prefer this particular recipe with a Speyside single malt scotch for deeper, richer flavor. The one I used means "Valley of the Deer" in case you're curious. I also cut the Orgeat syrup to 1/2 ounce for a little less sweet. Orange bitters are a nice addition. Garnish is not called for in the original recipe, but I think this scotch cocktail lends itself rather nicely to a thin orange peel twisted over the top to glean the essential oils and then discarded.
Cameron's Kick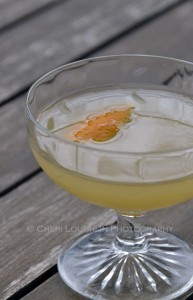 1-1/2 ounce Scotch
1-1/2 ounce Irish Whiskey
3/4 ounce Fresh Lemon Juice
3/4 ounce Orgeat (Almond) Syrup
Combine liquids in cocktail shaker with ice. Shake to blend and chill. Strain into chilled martini glass.
Wine Chateau carries a large selection of quality Scotch for your enjoyment including Single Malt Scotch. The scotch meaning "Valley of the Deer" that I used is in there too! Psst…It's in a green bottle.
The Cocktail Data Base lists the Cameron's Kick Cocktail with 1 ounce Scotch, 1/2 ounce Irish Whiskey, 3/4 ounce Lemon Juice and 2 dashes Orange Bitters. There's no almond syrup, so this recipe might come across a wee bit pungent.
Many other writers, such as Jake Lahne of Smile Politely, use the recipe of 1 ounce each Scotch and Irish Whiskey and 1/2 ounce each Lemon Juice and Orgeat Syrup. Like others, Jake calls for blended scotch rather than single malt scotch. Single malt verses blended is all a matter of preference. Bill's comment over at Cocktails at the Cove regarding the way the lemon juice disguises the taste of the scotch and whiskey is the reason I prefer a heartier single malt scotch for this particular drink.
It's a Scotch cocktail after all. I want to taste the scotch!
Post sponsored by Wine Chateau. All commentary and opinions are my own.

Twitter, Facebook, StumbleUpon – str8upcocktails @ gmail.com – ©2013 Cheri Loughlin-The Intoxicologist, All Rights Reserved.
Single Malt Scotch Cocktail: Cameron's Kick