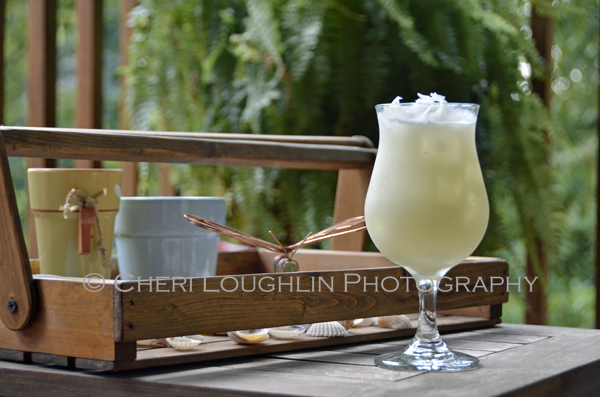 When a few stormy days blow through my work week, there's nothing like enjoying the calm after the storm. Some weeks are a little more grueling than others. Monday roars in like a ravenous tiger. A stiff Martini or two is in order. Tuesday squares off like two boxers battling to take one another down in a total knock out. Straight tequila or bourbon, please.
Wednesday is full of promise. Just a little more effort and we will finally soar past midweek with weekend in sight. Wednesday is like the little engine that could. If we just keep reminding ourselves, "I think I can, I think I can, I know I can, I know I can," then we will make it through to Thursday. We're almost there. Pour me a glass of wine and leave the whining at the door.
Thursday the reins feel a little looser. The week begins to weave together as if chaos and results are cohesive synonyms for organization. The stormy week is nearly at its end. I don't know about you, but I am ready for some calm to settle into my week.
After the Storm Drink Recipe
After the Storm is light, fresh, easily gulp worthy. But take your time. Sip like you have all day to enjoy your drink. It has been a long day already. Cocktails are meant for the pure flavor of enjoyment. So sit back. Linger a moment. Enjoy the calm after the storm. Tomorrow is yet another day.
After the Storm – recipe by Mixologist Cheri Loughlin
1-1/2 ounce Vanilla Vodka
2 ounces Guava Nectar
3/4 ounce Pineapple Juice
1/4 ounce Lemon Juice
1/2 ounce Cream of Coconut
Sweetened Shredded Coconut Garnish
Hammock on the Beach – optional
Combine liquids in cocktail shaker with ice. Shake vigorously until chilled. Strain into Poco Grande glass or goblet. Garnish with sprinkling of shredded coconut. Settle into that beach hammock if you're lucky enough to have found one and relax.

All content ©2013 Cheri Loughlin, The Intoxicologist. All Rights Reserved. Chat with Cheri @Intoxicologist on Twitter and facebook.com/Intoxicologist or str8upcocktails@gmail.com