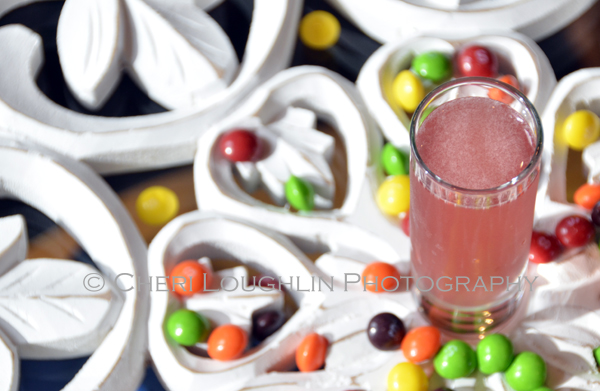 October 4 is also known as National Vodka Day. Holidays like this are serious stuff in the drinks business. Liquor holidays give Happy Hour purpose. We aren't just tippling cocktails here. We celebrate the spirit of the drink. But, instead of bringing you serious mixology inspired by classic cocktails, I opted for a little candy cocktail fun. The month of October is full of celebration inspiration. The Skittle Shot just seemed to rise to the occasion. Mix it and raise a toast to…
National Vodka Day… there is vodka in this little shot.
October is Breast Cancer Awareness Month… drink PINK proudly!
Halloween… you know it is all about the candy.
Skittle Shot Recipe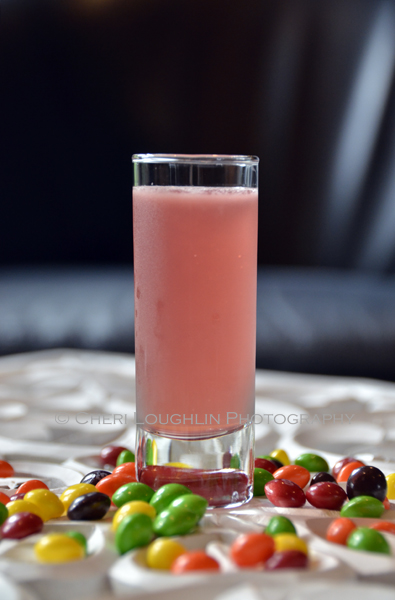 Skittle Shot
1/2 ounce Vodka
1/4 ounce Crème de Banana
1/2 ounce Cranberry Juice
1/2 ounce Sour Mix (homemade recipe)
1 teaspoon Grenadine (homemade recipe)
Combine liquids in cocktail shaker with ice. Shake to blend and chill. Strain into large shot glass, pony or small rocks glass (no ice). The Skittle shot could also be divided and shared between two regular sized shot glasses.
The banana flavor does not overwhelm the shot, but does shine through a little more than the others. If you want to cut back a little, use 1 teaspoon crème de banana instead of 1/4 ounce crème de banana. Rule of thumb: It is easier to add more to a recipe, than take it away after the fact.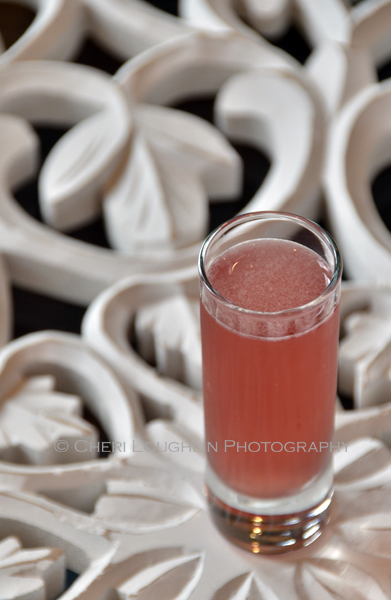 As far as I know the Skittle Shot is in no way affiliated with the candy by the same name. This shot can be found in numerous print recipe books.
All content ©2013 Cheri Loughlin, The Intoxicologist. All Rights Reserved. Chat with Cheri @Intoxicologist on Twitter and facebook.com/Intoxicologist or str8upcocktails@gmail.com