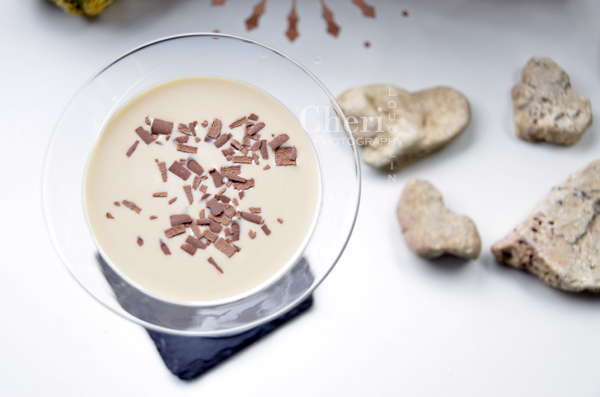 This decadently rich and creamy cocktail is a dessert lover's dream come true. P.S. I Love You is deeply warming with its combination Irish cream and nutty sweet flavor. Irish cream and amaretto flavors shine through as primary.
I found P.S. I Love you just a tad bit too sweet for my taste. Easing back on the sweetness factor could be an easy fix for those who still want to give it a whirl. Lower the Irish Cream and amaretto to 1/2 ounce each for a little less sweetness. Carolans Irish Cream could also be substituted for Bailey's Irish Cream. Carolans is a little less sweet. I also find it to be a little less thick than Bailey's. These minor tweaks could bring the P.S. I Love You cocktail into the "love you forever" range.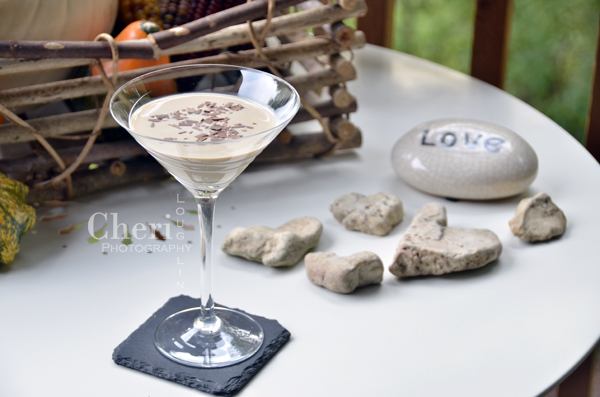 P.S. I Love You is an excellent creamy cocktail to serve for festive holiday gatherings, girls night out parties, as an after dinner dessert style cocktail or just make when you feel a little indulgent. Let's not forget Valentine's Day for obvious "I Love You" reasons.
P.S. I Love You Creamy Cocktail Recipe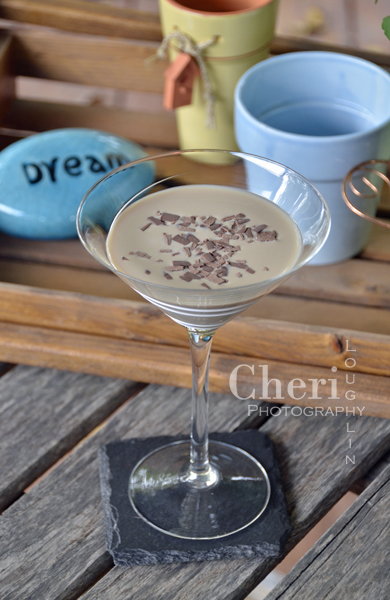 P.S. I Love You Cocktail
3/4 ounce Irish Cream
3/4 ounce Amaretto Liqueur
1/2 ounce Gold Rum
1/2 ounce Coffee Liqueur
3/4 ounce Heavy Whipping Cream
Grated Chocolate Garnish
Combine liquids in cocktail shaker with ice. Shake to blend and chill. Strain into chilled cocktail glass. Garnish with grated chocolate on top.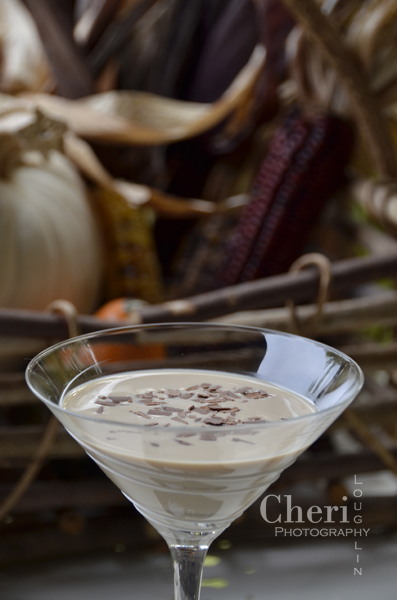 I used Bailey's Irish Cream, DonQ Rum, Kahlua Coffee Liqueur and Hiland Dairy brands while sampling this cocktail recipe. Use the brands of your choice when duplicating this recipe at home. The recipe should taste similar, but not precisely the same due to variations in brand formulations.
Subscribe to the monthly Newsletter
All content ©2015 Cheri Loughlin, The Intoxicologist. All Rights Reserved. Chat with Cheri @Intoxicologist on Twitter and facebook.com/Intoxicologist