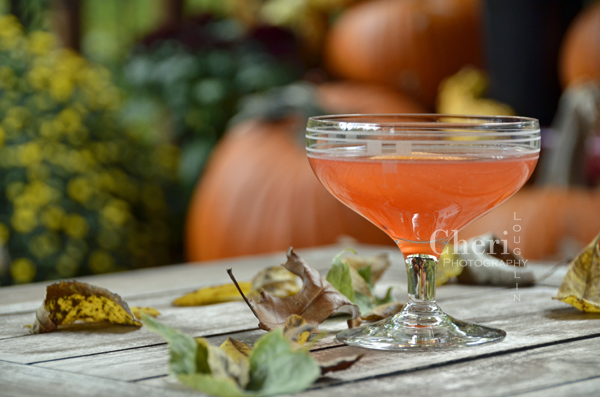 Let me just say right off; Oh My! This cocktail is simply divine. The Flamed Orange Horizon is a must have, must taste cocktail for fall. Any season for that matter.
The delightful, fresh grapefruit aroma greets the senses in such a pleasing manner. You know this is going to be good. The hint of peach gives this cocktail just the right balance of sweetness. Not too sweet. Aperol's sweet to bitter flavor plays perfectly with the citrus quality of the grapefruit for wonderful lilting softness. I love the way these flavors come together.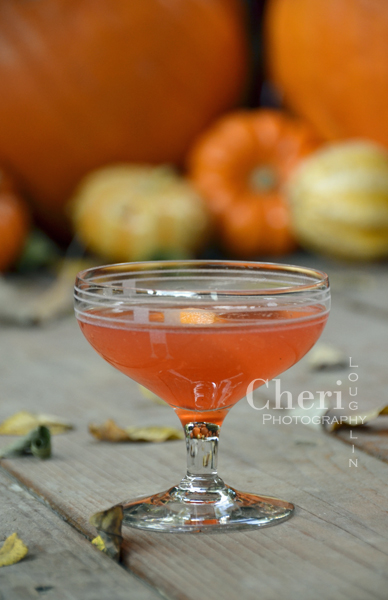 As always I had a little difficulty naming this cocktail. Nothing seemed quite appropriate. I even took to Facebook asking for help. Someone suggested Hula Hoop. A reference to the beautiful glass and its delicate rings I imagine. But this morning I noticed the beautiful red and orange colors ribbon across the cool fall sky. There is just nothing quite like the first burst of brilliant color in the quiet morning. That color reminded me of this drink.
Savor quiet moments of beauty. Savor good cocktails with friends.
Flamed Orange Horizon Cocktail Recipe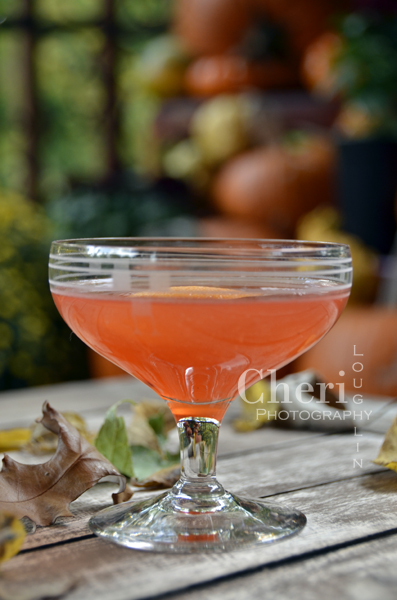 Flamed Orange Horizon – recipe adaption by Mixologist Cheri Loughlin
3/4 ounce Aperol
3/4 ounce Citrus Vodka
1/4 ounce Peach Schnapps
3/4 ounce Fresh Ruby Red Grapefruit Juice
Orange Twist Garnish
Combine liquids in cocktail shaker with ice. Shake to blend and chill. Strain into chilled cocktail glass. Garnish with fresh orange twist.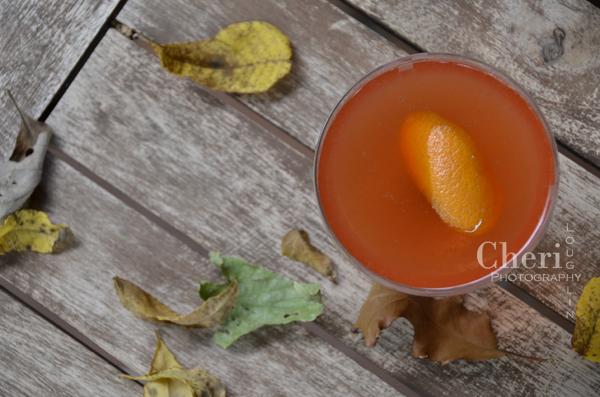 I used Hiram Walker White Peach Schnapps, Pucker Citrus Squeeze Vodka and Aperol Aperitif brands while sampling this cocktail recipe. Use the brands of your choice when duplicating this recipe at home. The recipe should taste similar, but not precisely the same due to variations in brand formulations.

All content ©2013 Cheri Loughlin, The Intoxicologist. All Rights Reserved. Chat with Cheri @Intoxicologist on Twitter and facebook.com/Intoxicologist or str8upcocktails@gmail.com
Flamed Orange Horizon Cocktail