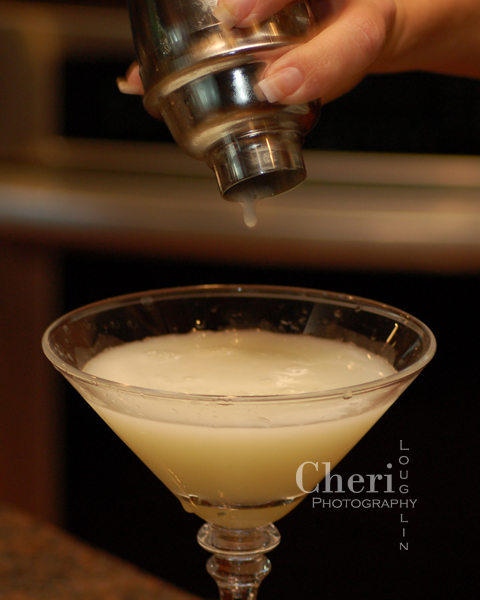 Often the process of getting to the drink is just as fun as sipping it.  I had the pleasure of sampling the White Lady cocktail at Tales of the Cocktail 2009 at the Welcome Reception hosted by Beefeater 24 this summer.  At some point it had to make its way to the site by way of my own mixing tin.  Yet, the cocktail recipe's inclusion of egg whites makes my stomach do these crazy little flip flops due to the raw factor.  It isn't fear of poisoning.  It's the icky, sticky slick factor that wrenches at my gut.  My solution has been Egg Beaters.
Yes, mixologists the world over are cringing at the thought.  However, if it is truly the only way someone can ever enjoy a cocktail with eggs whipped in, I say go for it.  Pasteurized eggs will never be the same as cracking open a fresh one and slipping it in a cocktail tin, but go for a carton of egg white just to try a few eggy drinks once in a while.
White Lady Cocktail Recipe
White Lady Cocktail – adapted by Peter Dorelli
2 ounces Beefeater Gin
1 ounce Cointreau
1 ounce Lemon Juice
1/4 ounce Simple Syrup
1 Egg White
Combine all ingredients in a cocktail shaker with ice.  Shake until frothy.  Strain into a chilled cocktail glass.
All content ©2009 Cheri Loughlin, The Intoxicologist. All Rights Reserved. Chat with Cheri @Intoxicologist on Twitter and facebook.com/Intoxicologist or str8upcocktails@gmail.com
Dabbling with the White Lady Cocktail