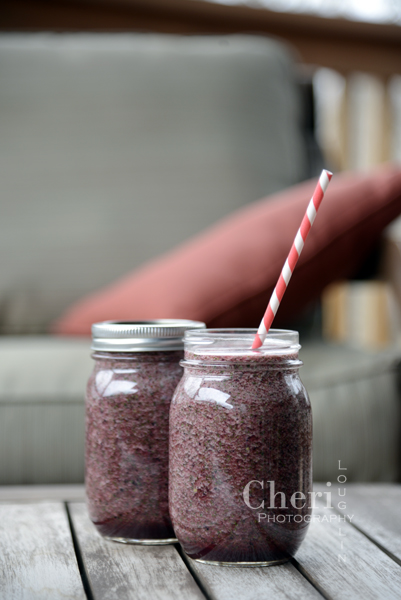 After making the Green Confetti Smoothie the other day, I had to make another go at it with apple and blueberries. I am so glad I did! And I am even happier I decided to make enough for two glasses instead of one. One for now, one for later. I love the way that works! Be aware this is not a creamy smooth kind of smoothie. It is as smooth as rough celery and kale veggies will get to be in a high powered blender, but it is not milkshake smooth. This blueberry celery kale smoothie combination is, however, delicious.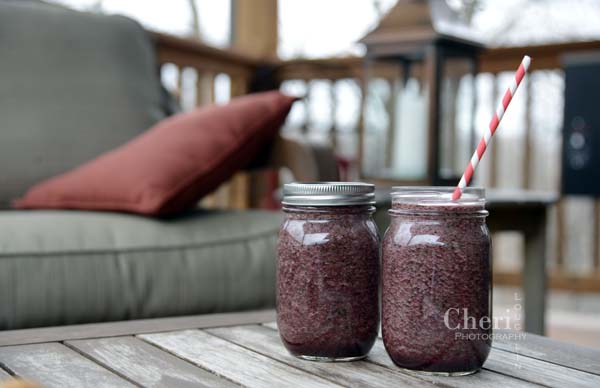 The primary flavor is blueberry, but I was a little surprised and delighted to taste the celery at the heart of this smoothie. The celery presence was ever so light. It worked well with the Granny Smith apple. This smoothie turned out a little sweeter than the last, so it could have used just a little less agave syrup. Suit your own taste in that regard.
Blueberry Celery Kale Smoothie Recipe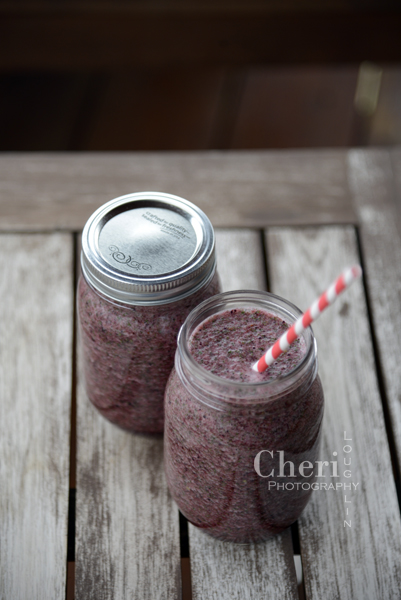 Blueberry Celery Kale Smoothie – recipe by Cheri Loughlin, The Intoxicologist
Makes approximately 32 ounces / 2 servings
1 Ripe Banana – peeled, cut into bite sized chunks
2 to 3 cups Kale – washed, torn into manageable pieces, packed into the measuring cup
3 to 4 Celery Stalks – cleaned, cut into 2 to 3 inch chunks
1 Granny Smith Apple – washed, cut core out, leave peel on, cut into bite sized pieces
1 cup Frozen Unsweetened Wild Blueberries – I use frozen berries rather than fresh to add a little more cold to the smoothie. Use fresh if you prefer or flash freeze fresh berries.
Juice of one Lemon – allow the lemon to warm to room temperature first to get the most juice from it.
1 cup Cold Water – Coconut Water could also be substituted, but it would alter the flavor of the smoothie.
Agave Syrup to Taste – I used approximately 1 Tablespoon. Honey, Stevia, Truvia or other sweeteners could also be used.
Place everything in a blender. Blend on high until mixture is smooth. Divide the mixture between two glasses to share – or – place half the smoothie in one glass and save the other half of the smoothie in a sealed container for later in the day.
All content ©2014 Cheri Loughlin, The Intoxicologist. All Rights Reserved. Chat with Cheri @Intoxicologist on Twitter and facebook.com/Intoxicologist or str8upcocktails@gmail.com
Blueberry Celery Kale Smoothie