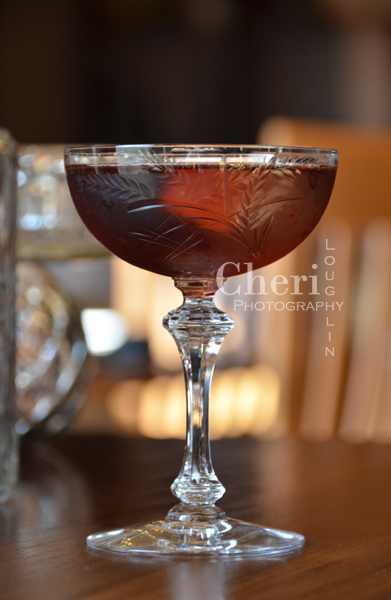 The Negroni is one of my all-time favorite cocktails. The classic Negroni cocktail calls for equal parts gin, Campari and sweet vermouth. The layering of flavors in this particular drink has opened the door for so many variations. Gin has been changed for bourbon to make this a Boulevardier. Campari is swapped for various other potable bitters from Amaro to Cynar. Mmm…Cynar! Vermouth varies from thick, rich and delicious to sweet and spicy.
There are so many variations it is difficult to keep up with the diverse Negroni classic cocktail. My advice…get on board and start sampling. You are sure to find at least one variation that suits your fancy pants.
Negroni "No Cucumber Required" Recipe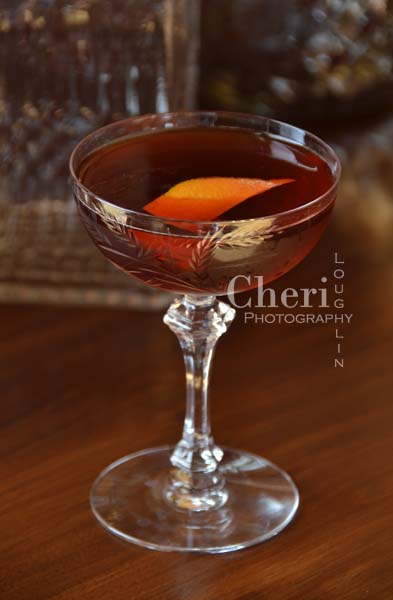 Negroni
1-1/2 ounce Hendrick's Gin
3/4 ounce Campari
3/4 ounce Punt e Mes Sweet Vermouth
Orange Twist
Combine liquids in a mixing glass with ice. Stir or shake according to preference. Strain into a chilled cocktail glass. Garnish with an orange twist.
All content ©2014 Cheri Loughlin, The Intoxicologist. All Rights Reserved. Chat with Cheri @Intoxicologist on Twitter and facebook.com/Intoxicologist or str8upcocktails@gmail.com