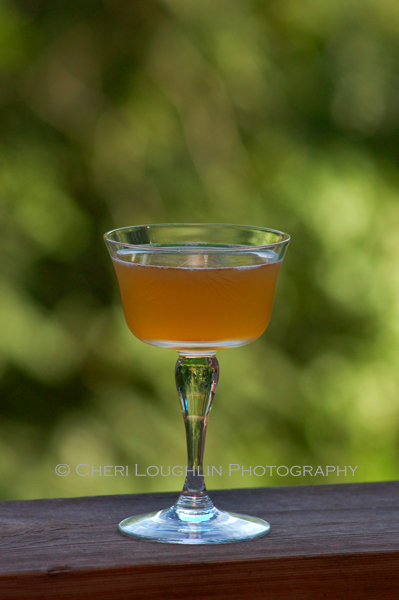 I once surveyed male friends and colleagues about what drinks they found sexiest for women to order out at a bar.  The number one answer happened to be bourbon or whiskey based cocktails.  No doubt men would have no hesitation in also thinking a woman is equally as sexy wearing stilettos.  So for the basis of this experimentation we will combine the two (bourbon and shoes) for the Stiletto cocktail. It's a classic cocktail; ideal for the Amaretto Sour lover who wants try their hand at bourbon drinks for a change.
Stiletto Cocktail Recipe
Stiletto Cocktail
2-1/2 ounces Bourbon Whiskey
1/4 ounce Amaretto Liqueur
1/4 ounce Lime Juice
Place ingredients into a cocktail shaker with ice.  Shake to blend and chill.  Strain into a chilled martini glass.
The faint hint of almond flavor comes through with light citrus.  Bourbon notes definitely warm clear down to the tips of my toes in my sleek pointed toe stilettos…
Another variation for wine lovers to consider: the Barefoot StiletTOE with Barefoot Moscato White Wine. Toiling in Trouble is a Halloween cocktail variation on the traditional Amaretto Sour.
All content ©2009 Cheri Loughlin, The Intoxicologist. All Rights Reserved. Chat with Cheri @Intoxicologist on Twitter and facebook.com/Intoxicologist or str8upcocktails@gmail.com
Sexy Bourbon Cocktail: Stiletto