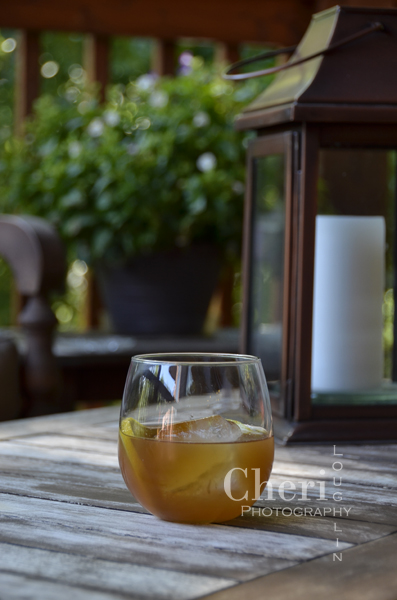 Tea is a traditional addition in vintage punches. The ginger peach tea in this delicate autumnal punch weaves in nicely with gentle flavor. There is no biting bitterness one usually experiences with more abrasive, pungent teas. Just Peachy Punch is sweet with light lemon notes. Honey adds a nice cider spin to the flavor profile. The flavor fuses a delicate balance between the Riesling's lilting apple notes and the punch's sweet citrus flavors.
Just Peachy Punch serves six. It is excellent for fall gatherings. Make this recipe ahead of time, refrigerate and serve when ready.
Just Peachy Punch Recipe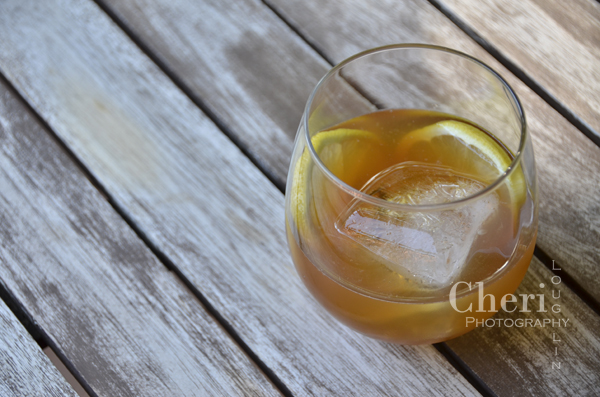 Just Peachy Punch – recipe by Cheri Loughlin, The Intoxicologist
serves 6
16 ounces Barefoot Riesling Wine
12 ounces Ginger Peach Tea*
4 ounces Lemonade
4 ounces Honey
Lemon Wheels Garnish
Place all liquid ingredients in pitcher. Stir until honey is completely dissolved. Pour into 6 large rocks glasses or decorative glasses over a large cube of ice. Garnish with two floated lemon wheels.
*Ginger Peach Tea – Use Ginger Peach Tea or Peach Tea from the tea bag aisle. Prepare according to package directions using two tea bags instead of one for double strength tea.
This autumnal Just Peachy Punch recipe was commissioned by Barefoot Wine & Bubbly as part of the Corporate Mixology program offered by Cheri Loughlin, The Intoxicologist. Find more recipes created by Cheri Loughlin for Barefoot Wine & Bubbly on this site and at BarefootWine.com and by following Barefoot Wine on Facebook.
All content ©2014 Cheri Loughlin, The Intoxicologist. All Rights Reserved. Chat with Cheri @Intoxicologist on Twitter and facebook.com/Intoxicologist or str8upcocktails@gmail.com