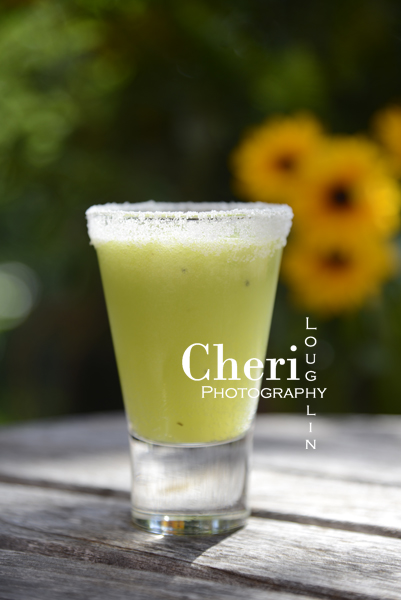 I love Halloween. And there is a specific song that always comes to mind this time of year; Monster Mash. It was obviously the inspiration behind this Moscato Monster Mash recipe. So please indulge my geeky behavior for a moment…
Moscato Monster Mash
I was mixing behind the bar a few weeks ago
And popped the cork on a bottle of moscato
A kiwi, pineapple and lime joined in
With some sugary bits for a cocktail rim
I peeled, quartered, juiced and mashed
Poured the bubbly and made a splash
The mixture glowed an eerie green
With floating flecks of black kiwi seed
I sipped, swished and gave it a taste
A shot like this I could not waste
It's crisp, light and tangy sweet
The perfect Halloween party treat
So, now try to get the Monster Mash song out of your head. Yeah, I can't either.
It is things like this that play around in my head while I'm trying to be all serious creating cocktails and then write about them. So now you know. Sometimes serious is just impossible. I'm going to go play the real Monster Mash song now and find a Frankenstein movie to watch.
Do the Moscato Monster Mash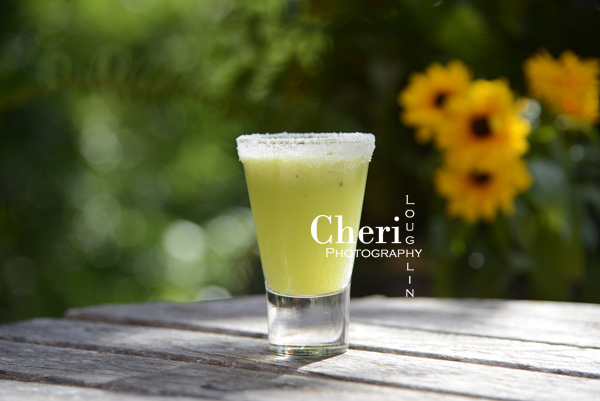 Moscato Monster Mash – recipe by Cheri Loughlin, The Intoxicologist
1 Kiwi – peeled and quartered
1-1/2 ounce Pineapple Juice
1/2 ounce Lime Juice
3/4 ounce Simple Syrup
3 ounces Bubbly Moscato Spumante
Sugar Rim Garnish
Rim decorative glass with fresh lime and dip into sugar. Discard lime. Set aside glass. Muddle kiwi in bottom of cocktail shaker. Add juices and simple syrup with ice. Shake until chilled. Strain into sugar rimmed glass. Top with Barefoot Bubbly Moscato Spumante.
Optional: Divide the drink between two glasses and serve this as a nifty green monster shot.
Repurpose Your Drink
A dual purpose holiday to keep in mind for this lovely green shot is St. Patrick's Day. There isn't anything Irish about the drink, but the green will keep the pinch happy people away. If that's what you want anyway. Perhaps you prefer pinching?!
I used Barefoot Bubbly Moscato Spumante during the creation process. You can find more of my original Barefoot Wine & Bubbly recipes by following the link.
All content ©2014 Cheri Loughlin, The Intoxicologist. All Rights Reserved. Chat with Cheri @Intoxicologist on Twitter and facebook.com/Intoxicologist or str8upcocktails@gmail.com