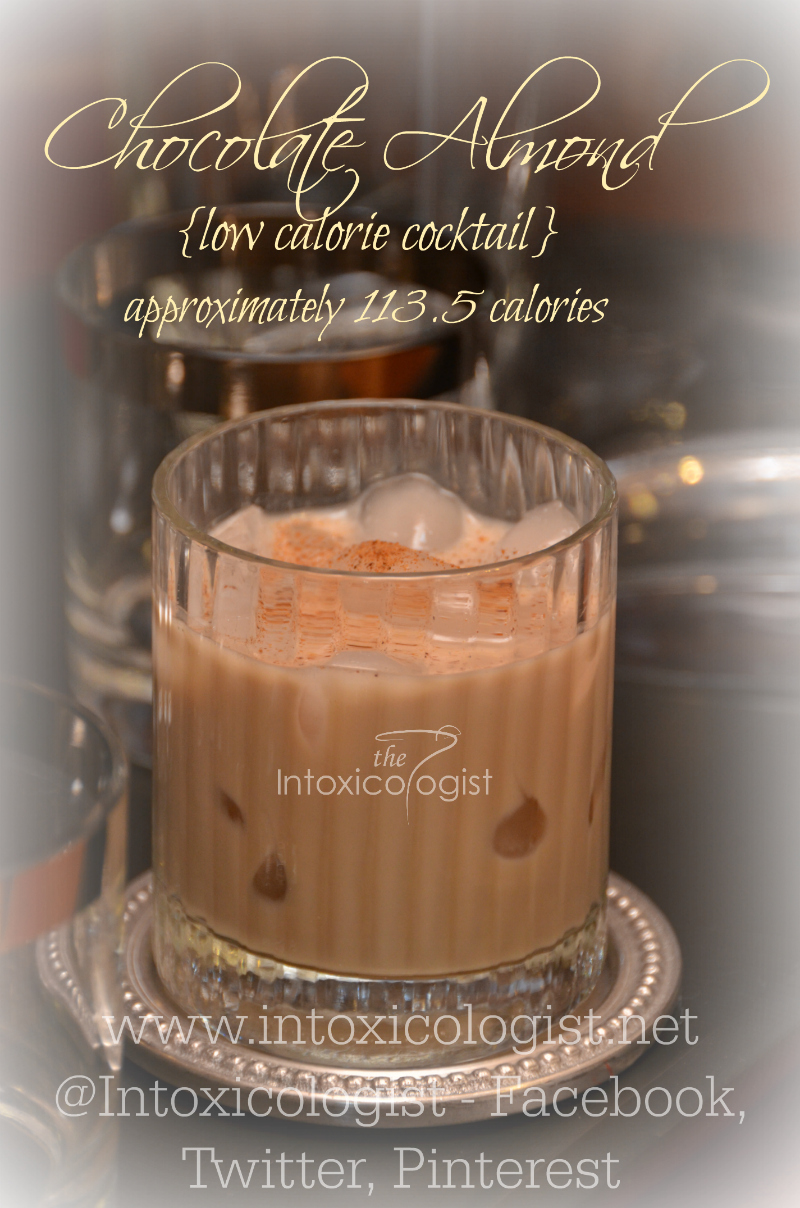 This Chocolate Almond is an excellent alternative to the popular Toasted Almond. It's build in similar style to the classic White Russian. The flavor is smooth chocolate with nut flavor and added warmth of tequila. Allspice lends to the overall aroma and hint of spice flavor. The Chocolate Almond is approximately 113.5 calories.
For added almond flavor and fewer calories, use unsweetened almond milk in place of the fat-free Half & Half. Using unsweetened almond milk reduces the Chocolate Almond to 97.25 calories per drink. For more information about estimating the calories in your cocktails, check out the Counting Calories infographics.
Chocolate Almond Low Calorie Cocktail
Chocolate Almond – recipe by Cheri Loughlin, The Intoxicologist
1 ounce Silver Tequila
1/2 ounce Sugar-free Chocolate Syrup
1/4 ounce Amaretto Liqueur
1 ounce Fat-free Half & Half
Allspice Garnish
Combine liquids in cocktail shaker with ice. Shake to blend and chill. Strain into rocks glass over fresh ice. Garnish with sprinkle of allspice.
Subscribe to the monthly Newsletter
All content ©2015 Cheri Loughlin, The Intoxicologist. All Rights Reserved. Chat with Cheri @Intoxicologist on Twitter and facebook.com/Intoxicologist
Chocolate Almond Low Calorie Cocktail