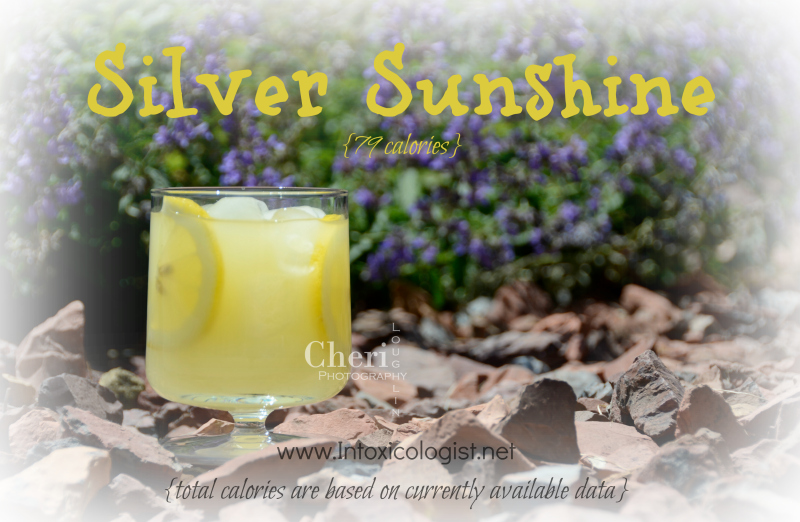 There's no reason to ditch the diet when the weekend rolls around. It's possible to sip skinny and enjoy lots of delicious flavor in your cocktail. The Silver Sunshine lower calorie cocktail is lemony with light citrus flavor. The flavor and color are bright like the summer sun.
Silver Sunshine Low Calorie Cocktail
Silver Sunshine – recipe by Cheri Loughlin
approximately 79 calories
1 ounce Shellback Silver Rum
1-1/2 ounce Light Lemonade
1 ounce Light Orange Juice
1/4 ounce Lime Juice
Orange Wheel Garnish – optional
Build in large rocks glass over fresh ice. Stir. Garnish with orange wheel if desired.
Orange wheel is not added into the total calorie count. Total calories are based on currently available data.
Calorie Breakdown:
Silver Rum 80 proof – 64 to 68 calories per ounce
Minute Maid Light Lemonade – 2 calorie per ounce
Tropicana Trop 50 Orange Juice – 6 calories per ounce
Lime Juice (fresh) – 8 calories per ounce
Find more low calorie cocktail recipes and additional calorie information to keep you smiling all the way through Happy Hour.
Subscribe to the monthly Newsletter
This low calorie Silver Sunshine recipe was commissioned by representatives of Shellback Rum as part of The Intoxicologist Corporate Mixology program. Find more recipes created by Cheri Loughlin for Shellback Rum on this site and at ShellbackRum.com and by following Shellback Rum on Facebook.
All content ©2015 Cheri Loughlin, The Intoxicologist. All Rights Reserved. Chat with Cheri @Intoxicologist on Twitter and facebook.com/Intoxicologist
Silver Sunshine Low Calorie Cocktail