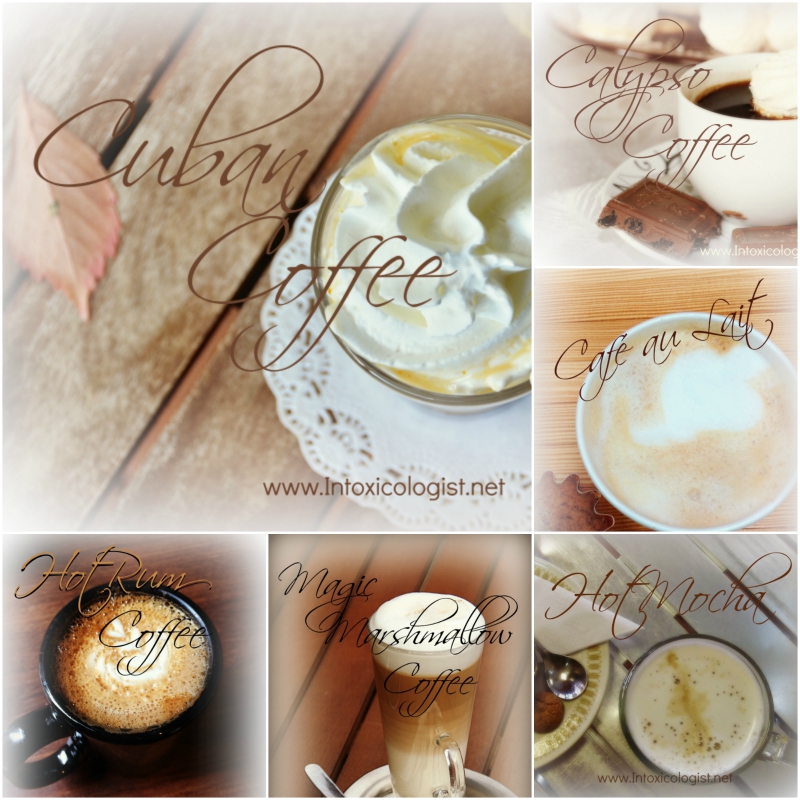 Coffee is a year round staple. Chilly fall mornings just make that morning sip all the sweeter. Crisp autumn mornings have me longing for more than just plain black coffee. Creamy raspberry coffee is an occasional favorite. Though pumpkin is a bit overdone once the leaves start changing colors, I do indulge in at least one or two pumpkin lattes during the season.
September 29 is International Coffee Day. Check out the hot coffees below and browse around the Barista Café for more warming drinks.
Café au Lait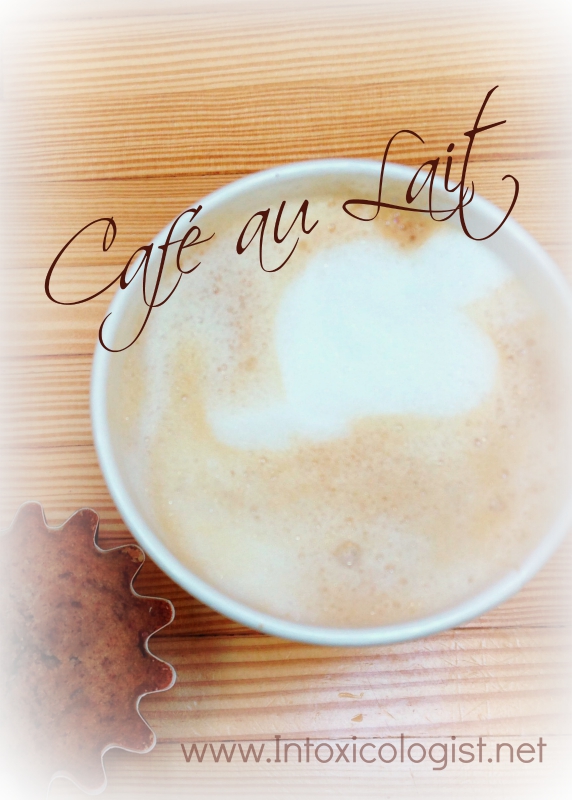 This is such a simple recipe, but a treat nonetheless. Coffee shop coffee is often way to strong and slightly bitter for my taste. So a Café au Lait or Americano are my go-to coffees when I meet friends for coffee out. This can be made with or without sweetener. A terrific way to sweeten the deal on this recipe is to add flavored syrup or better yet, your favorite liqueur. This is basically a 1:1 ratio recipe, so it's easy to multiply for more than person.
Café au Lait
3 ounces Hot Coffee – freshly brewed
3 ounces Half & Half
Sweetener – optional
Heat the half & half once coffee is finished brewing. Pour hot coffee into heat-proof mug. Top with half & half. Add sweetener if desired. Stir and enjoy.
Cuban Coffee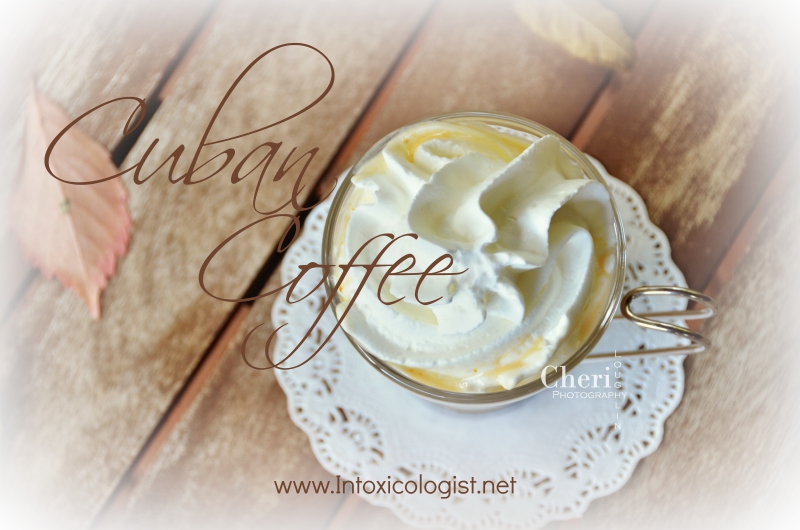 This is another simple recipe, but takes a little more time to put it together. Since this uses ground coffee, it is necessary to have a fine strainer handy. Cheesecloth inside the fine strainer is also a good idea. You could also use coffee beans instead of ground coffee. If using coffee beans I would suggest doubling the measurement to 4 ounces coffee beans. Use the style of milk you prefer. I usually opt for 2% or skim milk in recipes such as this. You could also replace the milk and heavy cream with half & half if you prefer. This recipe makes two servings.
Cuban Coffee – adapted from Coffee Cookery by Helmet Ripperger, 1940
2 ounces Ground Coffee Beans
8 ounces Milk
4 ounces Heavy Cream
Sugar
Whipped Cream
Place ground coffee beans, milk and heavy cream in a small saucepan. Bring to a soft simmer. Remove from heat. Fine strain the mixture. Pour into a heat-proof mug. Add sugar to taste and top with whipped cream.
Magic Marshmallow Coffee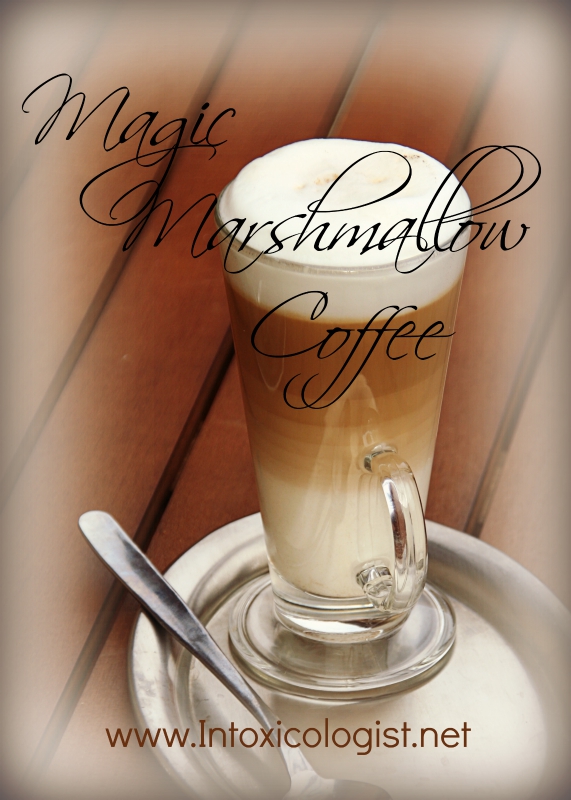 The magic is in the marshmallows. Have you ever popped marshmallows in the microwave? They puff up beautifully. The microwave is a great way to make S'mores without a campfire as well. Could you just imagine how delightful this recipe would be with these adult marshmallows flavored with your favorite liqueur?! Or these with Baileys Irish Cream or Fireball Whiskey.
Magic Marshmallow Coffee – adapted from Coffee Cookery by Helmet Ripperger, 1940
6 ounces Hot Coffee
2 dozen Mini Marshmallows
1 large Marshmallow
Place mini marshmallows in a heat-proof mug. Top with extremely hot coffee. Stir until marshmallows melt. Top with the large marshmallow. Pop in the microwave and heat until the marshmallow puffs up.
Hot Mocha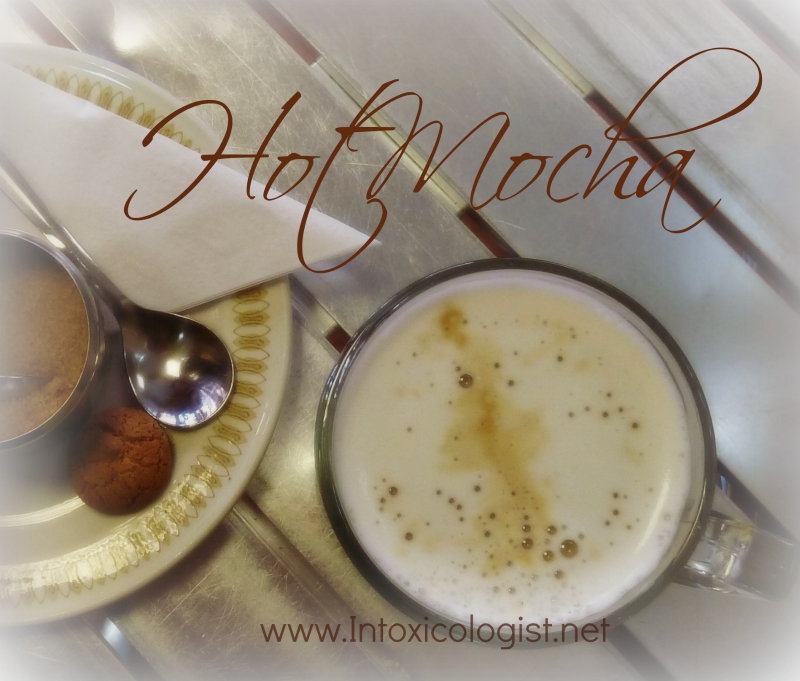 This Hot Mocha is decadently delicious without being overly sweet. I like to stir the whipped cream into my drink after finishing off the chocolate covered beans. This makes the coffee creamier. Dusting the top with a hint of cinnamon is also delicious.
Hot Mocha – adapted from The Coffee Book by Jacki Baxter, 1985
2 ounces Bittersweet Chocolate Chips
1/2 ounce Kahlua (or make your own coffee liqueur)
4 ounces Strong Black Coffee – freshly brewed
Whipped Heavy Cream (French Vanilla Whipped Cream is divine!)
Espresso Beans or Chocolate Covered Espresso Beans
Cinnamon – optional
Place chocolate chips in a heat-proof mug. Add hot coffee to the top. Stir until all the chocolate is melted. Pop it in the microwave for 30 seconds if needed. Once chocolate chips have melted add Kahlua and stir. Top with a healthy dollop of fresh whipped cream. Garnish the top with espresso beans or better yet, chocolate covered espresso beans.
Give the Nescafé Melting Mocha a try too. It'll definitely warm your inner spirit.
Hot Rum Coffee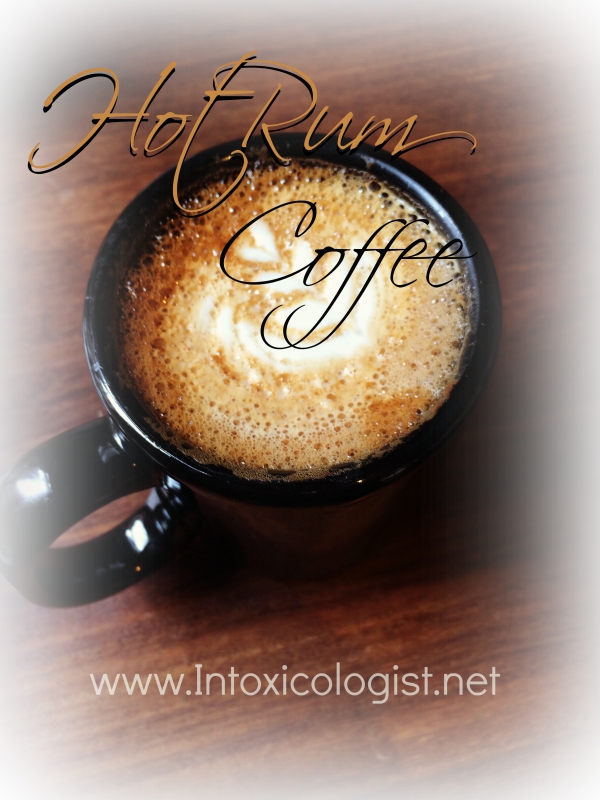 This is an excellent recipe to make ahead and pop in a thermos. Take it on the go to tailgate parties or the never ending day of soccer games. We all know soccer days usually start early while it's still chilly and often drizzly. As much as I enjoyed watching my kids have so much fun participating in sports, I do not miss weekend mornings bundled up in blankets under an umbrella.
Hot Rum Coffee – adapted from Coffee Cookery by Helmet Ripperger, 1940
36 ounces Hot Coffee – freshly brewed
2 tablespoons Sugar or more according to preference
6 whole Cloves
1 stick Cinnamon
Peel of 1 Orange – thin with the least amount of white pith remaining on peel
4 ounces Dark Rum
Steamed Milk or Whipped Cream – optional
Place coffee, sugar, cloves and cinnamon in a large saucepan. Bring to a soft simmer, simmering for a few minutes. Make sure all sugar is dissolved. Add rum to the mixture. Bring mixture back to soft simmer and remove from heat. Remove cloves and cinnamon from mixture using a fine strainer. Discard spices. Ladle coffee into heat-proof mugs. Top with steamed milk or whipped cream if you like.
Calypso Coffee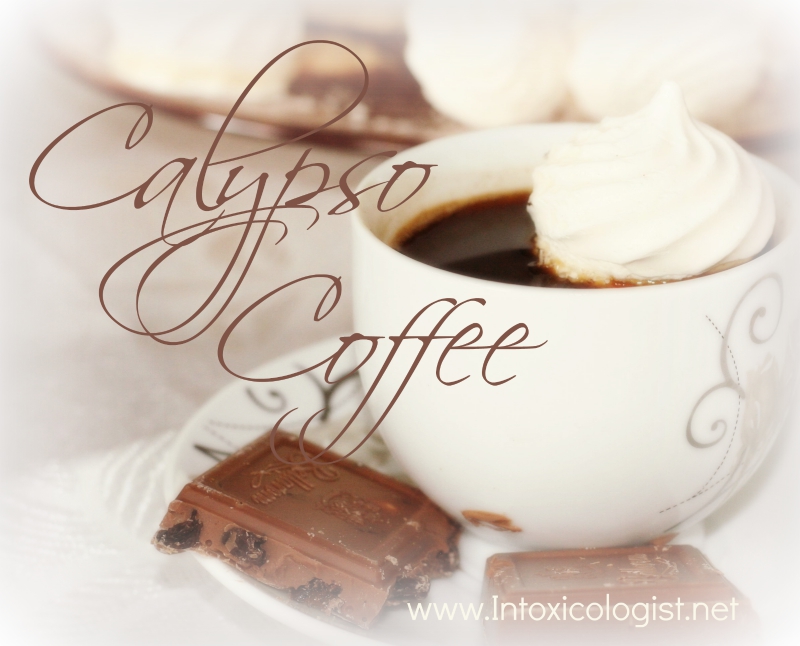 What's better than a single cup of delicious coffee? Sharing with friends. Calypso Coffee makes four to six servings. Place the base coffee mixture in a thermos and take it along to your next football tailgate party. Your friends will love you.
Calypso Coffee – adapted from The Coffee Book by Jacki Baxter, 1985
25 ounces Hot Coffee – freshly brewed
2 ounces Kahlua (I love the Especial version)
1 ounce Dark Rum
8 ounces Heavy Cream
Place 6 ounces hot coffee in a glass heat-proof measuring cup. Add coffee liqueur and dark rum. Pop the mixture in the microwave for 30 to 45 seconds. Don't let it boil. This is just enough time to heat the rum and liqueur without the alcohol evaporating. Add the heated mixture back to the remaining coffee. Divide coffee mixture into warmed mugs. Top with lightly whipped cream.
When taking Calypso Coffee on the go to tailgate, place coffee mixture in warmed thermos. Bring a chilled container of heavy whipping cream with you to top off the coffee when you're ready to serve. Watch this fantastic way to whip cream using a cocktail shaker. Easy peasy. Great for on the go.

Subscribe to the monthly Newsletter
All content ©2015 Cheri Loughlin, The Intoxicologist. All Rights Reserved. Chat with Cheri @Intoxicologist on Twitter and facebook.com/Intoxicologist
6 Coffees for Chilly Mornings