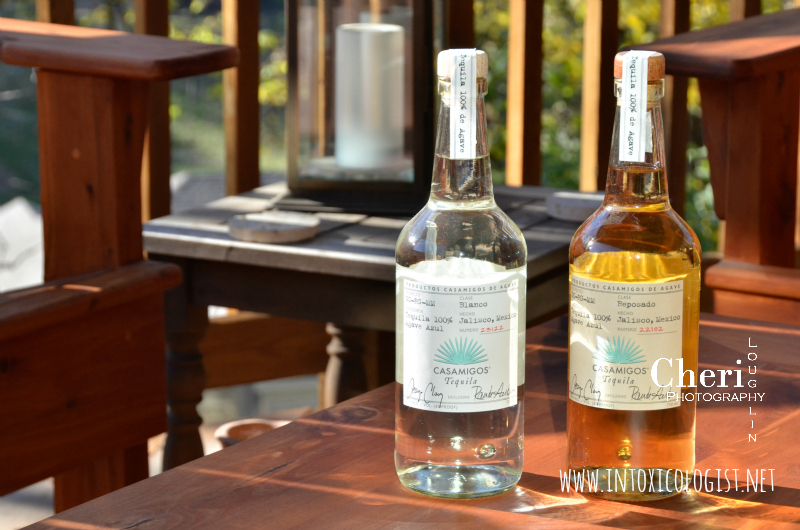 Product, information and cocktail photos provided by brand representatives. Bottle photos and opinions are my own unless otherwise stated.
Casamigos Tequila is small batch ultra-premium tequila. It is crafted using 100% Blue Weber agave. The agave piñas are roasted in traditional brick ovens for seventy-two hours. Then the go through an extra-slow fermentation process for an additional eighty hours. The Blanco rests for two months. The Reposado is aged for seven months in reconditioned American oak barrels. Casamigos tequila is gluten-free.
The smoothness of Casamigos tequila makes it ideal for sipping. But there's always room for a great cocktail or two. If you like a little spice, try the Spicy Cucumber Jalapeno Margarita with cucumber and jalapeno.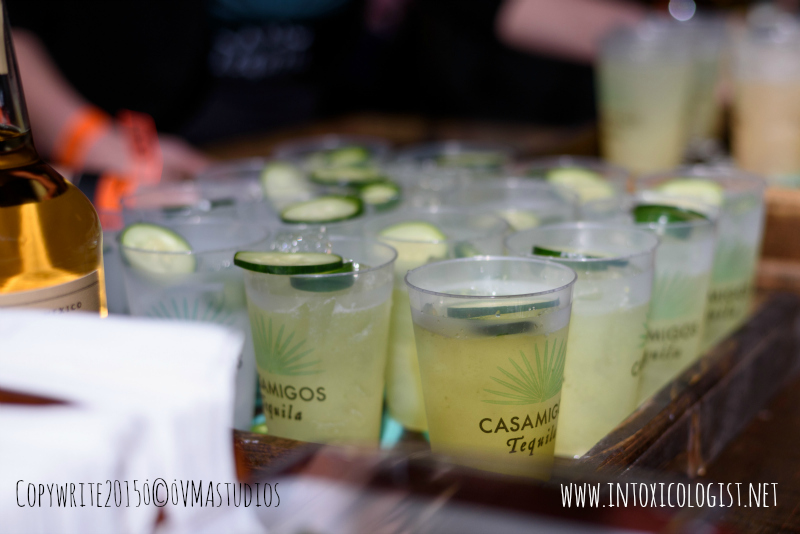 Spicy Cucumber Jalapeno Margarita
1-1/2 ounce Casamigos Blanco Tequila
1/3 ounce Cointreau Liqueur
1/3 ounce Simple Syrup
3/4 ounce Fresh Lime Juice
3 Cucumber wheels
1 Jalapeno Slice
Salt
Cucumber Wheel & Jalapeno Slice Garnish
Rim the lip of a rocks glass with lime. Dip lip of glass in salt. Set aside. Place simple syrup, lime juice, 3 cucumber wheels and 1 jalapeno slice in a cocktail shaker. Lightly muddle. Add tequila and liqueur with ice. Shake vigorously to integrate all the ingredients. Fine strain into prepared rocks glass. Garnish with remaining cucumber wheel and jalapeno slice.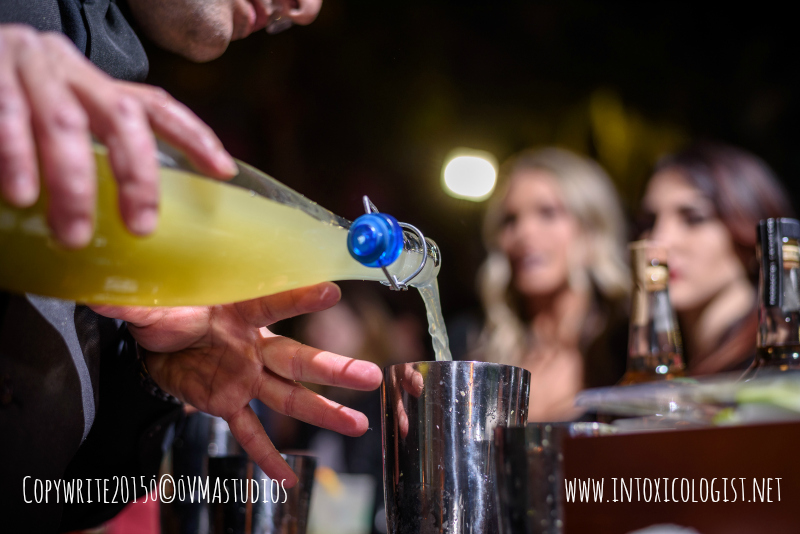 Casamigos Paloma
1-1/2 ounce Casamigos Reposado Tequila
3/4 ounce Fresh Grapefruit Juice
1/3 ounce Fresh Lime Juice
1/4 ounce Agave Nectar
Splash of San Pellegrino Grapefruit Soda
Place all ingredients except grapefruit soda into a cocktail shaker with ice. Shake to blend. Strain into a tall glass over fresh ice. Add a splash of grapefruit soda to the top.
Subscribe to the monthly Newsletter
All content ©2015 Cheri Loughlin, The Intoxicologist. All Rights Reserved. Chat with Cheri @Intoxicologist on Twitter and facebook.com/Intoxicologist
Cheri Loughlin is the Omaha writer and photographer behind www.intoxicologist.net and author of Cocktails with a Tryst: An Affair with Mixology and Seduction. You can email Cheri with comments and questions at str8upcocktails@gmail.com.
Casamigos Tequila & Cocktails